3 Ingredients Vegan Strawberry Smoothie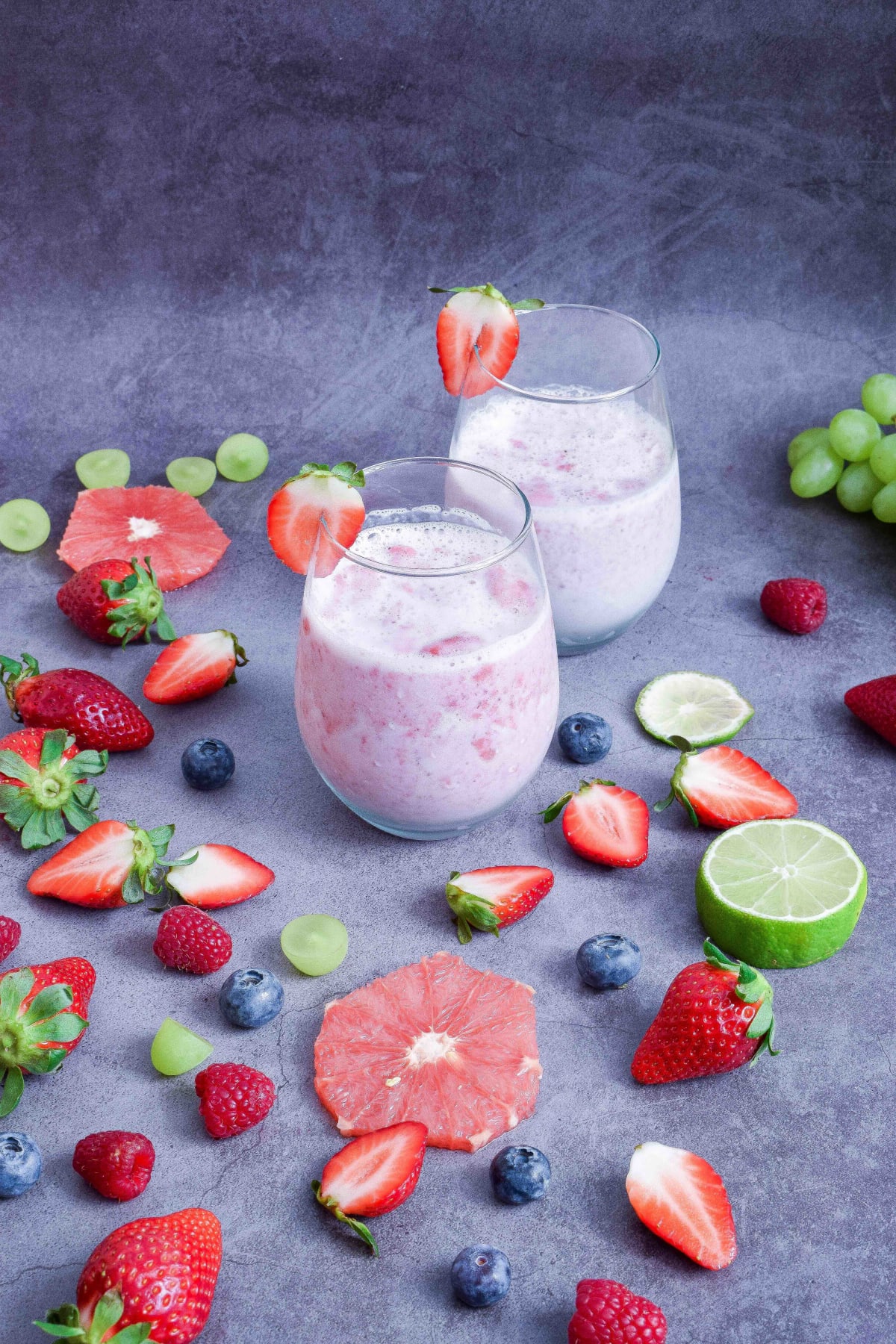 Hello friends! This ice-cold drink is not only vegan but also super healthy and refreshing, making you feel the summer vibes in every sip. This creamy and delicious strawberry smoothie is a must-have during hot summer days! With just three ingredients, including frozen strawberries, vegan milk, and frozen bananas, you can whip up a quick and easy breakfast in less than 5 minutes. I hope you enjoy this smoothie as much as I do! Smoothies are a quick and easy way to incorporate fruits and vegetables into your diet. Whether you're looking for a healthy breakfast option or a refreshing snack, smoothies are a great choice. And if you're looking for a vegan option, then this strawberry smoothie recipe is perfect for you. Made with only three ingredients - frozen strawberries, vegan milk, and frozen bananas - this smoothie is not only delicious but also nutritious. The frozen fruit gives the smoothie a creamy texture without the need for added ice. One of the great things about this smoothie is that it is gluten-free, sugar-free, and contains no added sweeteners. The natural sweetness of the bananas and strawberries is enough to give the smoothie a delicious taste. This makes it a perfect option for those who are looking for a healthy drink without any added sugars or artificial sweeteners. To make this smoothie, simply blend together the frozen strawberries, vegan milk, and frozen bananas until smooth. If you prefer a thicker smoothie, you can add more frozen bananas or reduce the amount of vegan milk. If you want a thinner smoothie, you can add more vegan milk or water. This smoothie is not only healthy but also versatile. You can add other ingredients to the smoothie to create different flavors and variations. For example, you can add a scoop of vegan protein powder to make it a post-workout smoothie. In conclusion, this vegan strawberry smoothie is a simple and healthy option for anyone looking for a quick and easy drink. With only three ingredients, it is easy to make and can be customized to your liking. Whether you're a vegan or not, this smoothie is sure to satisfy your taste buds and provide you with a boost of nutrition.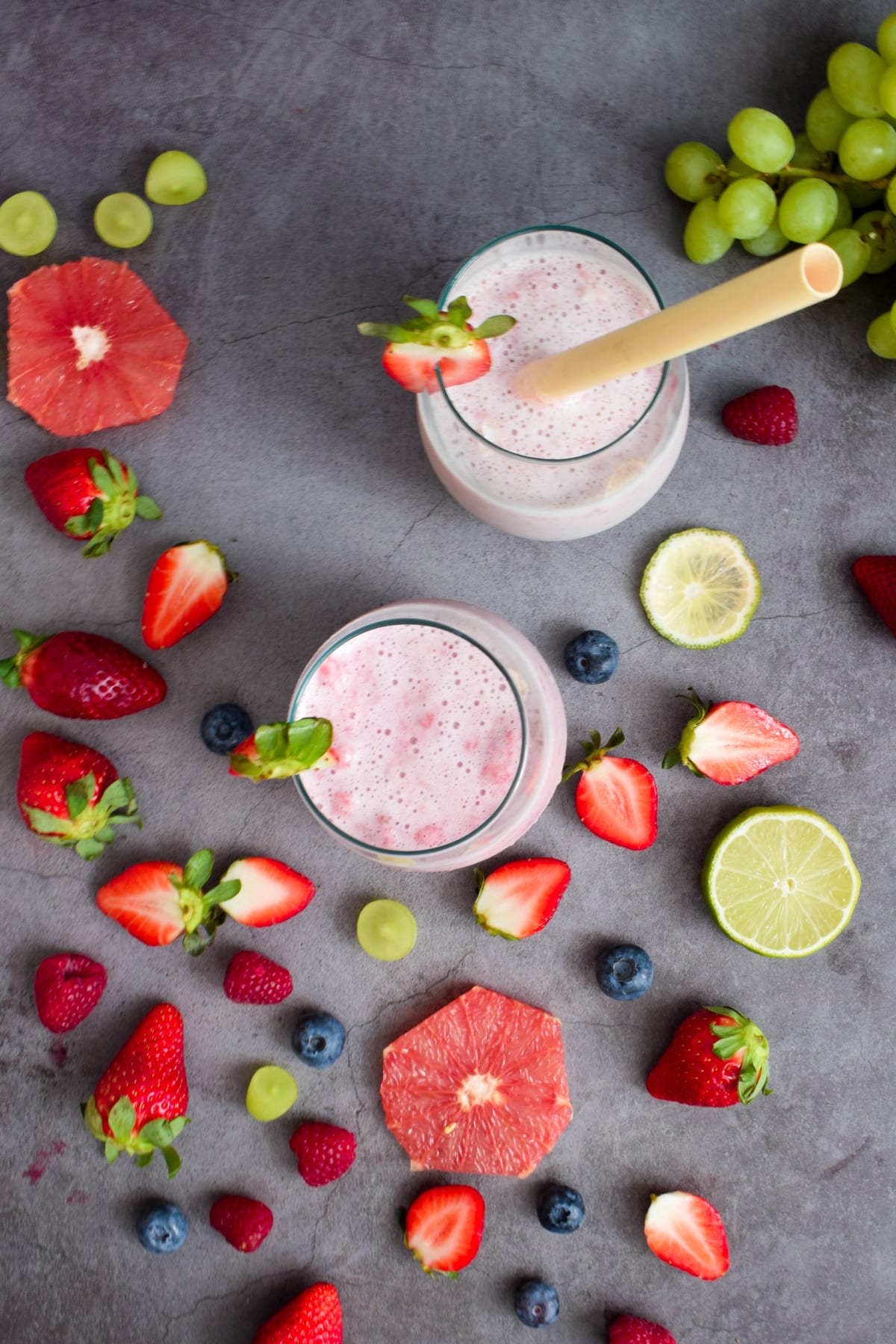 1 banana, frozen

150g (5.3 oz) strawberries, frozen

1 cup vegan milk
1
Blend all the ingredients with handful of ice cubes using a nutribullet or blender.
Tip:
If it's too tick add a little bit of water or more milk.
2
Serve it in glass and decorate with fresh strawberries.