3-Ingredient Vegan Chocolate Mousse with Aquafaba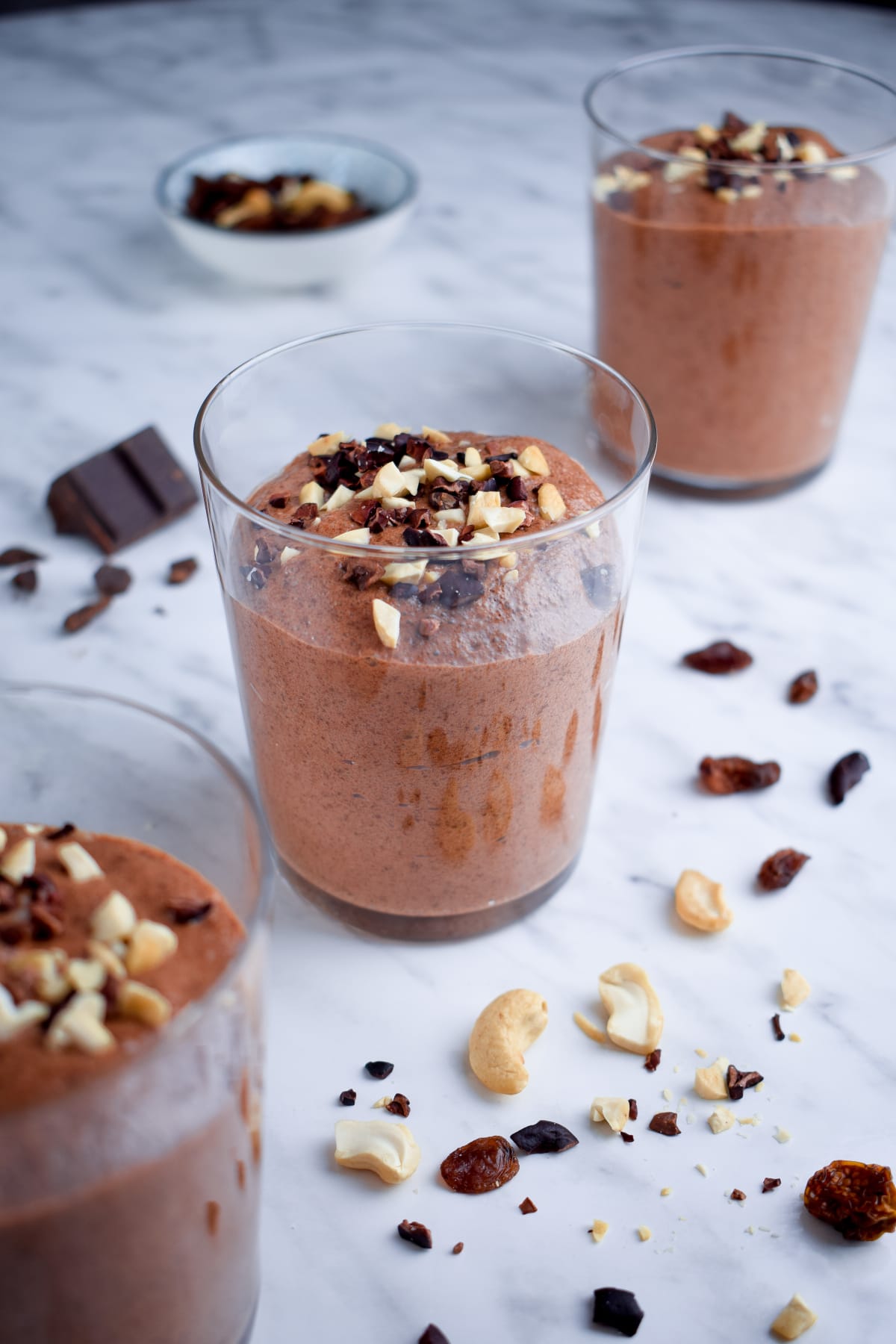 Hello friends! It was a big news for me 2-3 years ago when I saw a video in youtube that simple liquid from a chickpea can is able to produce Italian merengue texture. In vegan cooking sometimes it's very tricky to replace eggs including egg whites, which are the main ingredients in many desserts like chocolate mousse and merengue. First time I tried the recipe, I literally have eaten everything. It was so delicious than I couldn't believe. Let me know if you try this recipe. I would love to see your recreations. I hope you love it.
1/2 cup aquafaba (the liquid from 1 can of chickpea)

200g (7 oz) dark chocolate (sugar-free)

2/3 cup erythritol powder
1
Chop the dark chocolate with a sharp knife.
2
Melt the dark chocolate using a double boiler or microwave oven. Let it cool down for a while.
3
Whip the aquafaba and erythritol powder for at least 10 min or until the texture is thick.
Tip:
We are looking for Italian meringue texture which is made from egg whites.
4
Fold the melted chocolate into the whipped aquafaba. Continue doing it until the texture become very smooth.
5
Pour the vegan chocolate mouse into glasses.
6
Decorate with cocoa nibs, mixed nuts and raisins, if desired.
7
Refrigerate for at least 2 hours.
Tip:
If desired, this chocolate mousse can be frozen as an icecream.