5 Ingredients Vegan Protein Green Smoothie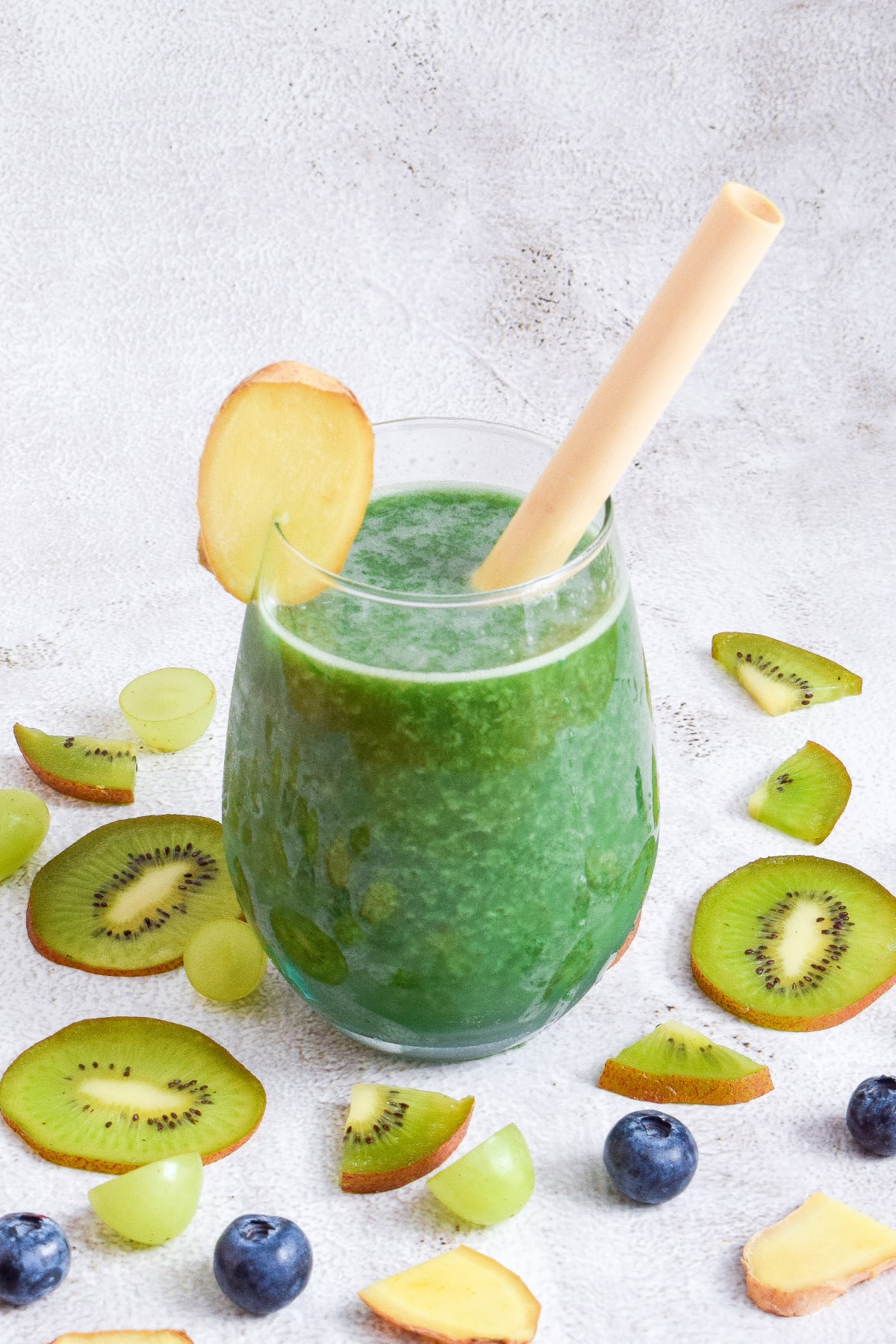 Are you looking for a healthy, nutritious and high in protein smoothie recipe for your next protein intake after hard workout in the gym? I am happy to share with you my favorite green smoothie after exercises. It's vegan, gluten free, sugar free, high in protein and packed with vitamins, fibers, antioxidants and minerals. The combination is perfect. Must try!
1 banana

handful of baby spinach

1 tbsp ginger (fresh or powder)

juice of 1/2 lemon

30g (1 oz) hemp protein
1
Blend all the ingredients with 1 cup of water using a nutribullet or blender.
2
Serve it in glass and decorate with fresh ginger slice or any fruit of your choice.