Avocado Stuffed Quinoa Salad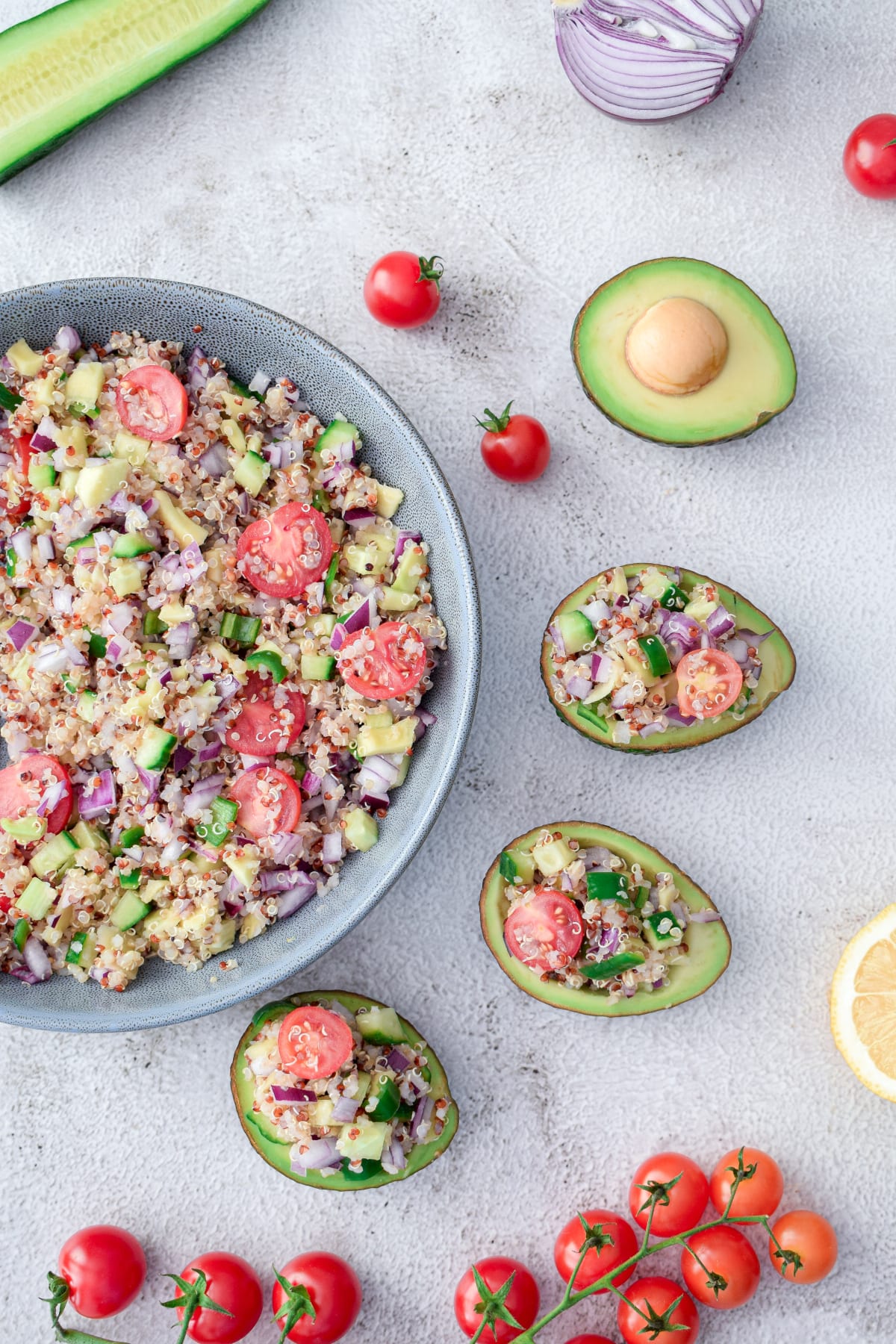 This is a new recipe, which looks very impressive and you will surely delight your guests with this way of serving. On the other hand, the salad is vegan, very tasty, healthy and keep you full for longer.
2 avocados

1/2 cup white quinoa

1/2 cup red quinoa

1 red onion

150g cherry tomatoes

1 cucumber

1 green chilli pepper
1
Boil the quinoa according to the instructions on the package. Let it cool completely.
Tip:
Bear in mind that red quinoa needs more time to cook than white quinoa.
2
Scoop some of the avocado's center.
3
Finely chop all the vegetables, including the "avocado meal".
4
Mix all the ingredients in a large bowl and stir.
5
Stuff the avocado halves with the salad.