Banana Bread Baked Oats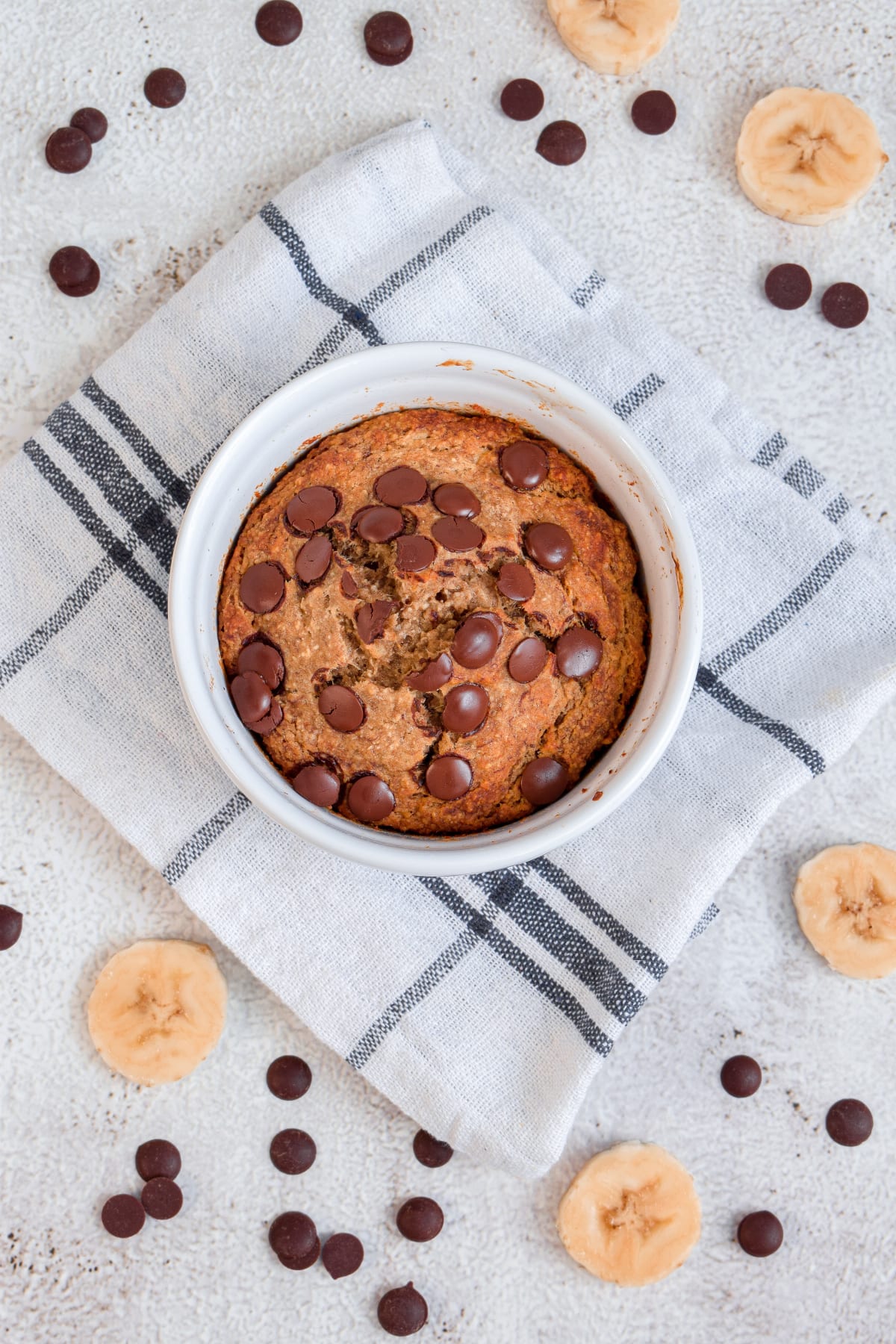 Hello friends! Banana bread? Chocolate? Oatmeal? The choice is quite difficult 😅 I choose all three 😃😀 One recipe combines three of my favorite foods 🥰. In general, I really like chocolate 🍫 and especially if it is combined with bananas. It's a perfect combination. I discovered these chocolate drops that are made with dark chocolate and coconut sugar.
1/2 cup oat flour

1/4 cup vegan milk (or water)

1 tsp baking powder

2 medjool dates, mashed

1 banana, mashed

1 tsp cinnamon powder

oil (or cooking spray) for greasing

1/4 cup choco drops
1
Preheat the oven at 160 C (320 F) degrees with a fan.
2
Mix dry ingredients in a bowl. Add wet ingredients to them. Stir.
3
Grease the ramekin with oil. Pour the batter. Decorate with choco drops.
4
Bake it for about 20-25 minutes.