Blueberry Oatmeal Breakfast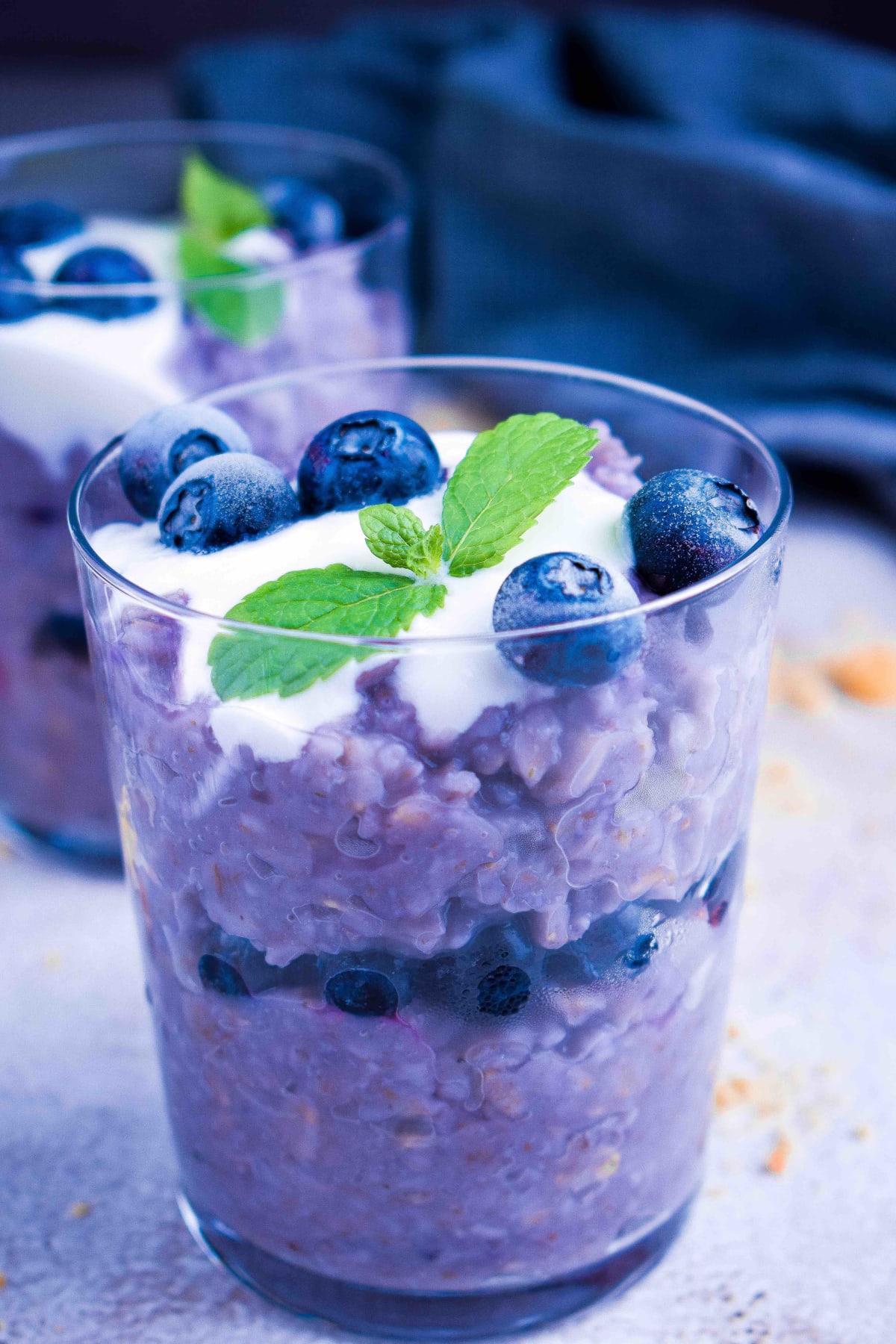 Here is a quick and easy recipe that is great for breakfast but also you can enjoy it as a balanced afternoon snack. It's super healthy and very nutritious. You can make it with quick, old-fashioned rolled oats or instant oats, basically any type of oats will work. This recipe is so customizable, you can combine oats with any fruit that you want!
1 cup porridge oats

2 cups of water (or milk)

1 tsp vanilla

1/2 cup blueberries + decoration

2 tbsp maple syrup (honey or agave syrup)
1
Turn on the stove at low to medium heat. In a casserole combine oats and water. Let it simmer until oats are cooked. Stir frequently.
2
During the cooking process add vanilla, blueberries and maple syrup. Stir.
3
Cool it down or refrigerate. Serve the blueberry oatmeal in a glass.