Breakfast with Coconut Chia Pudding and Overnight Oats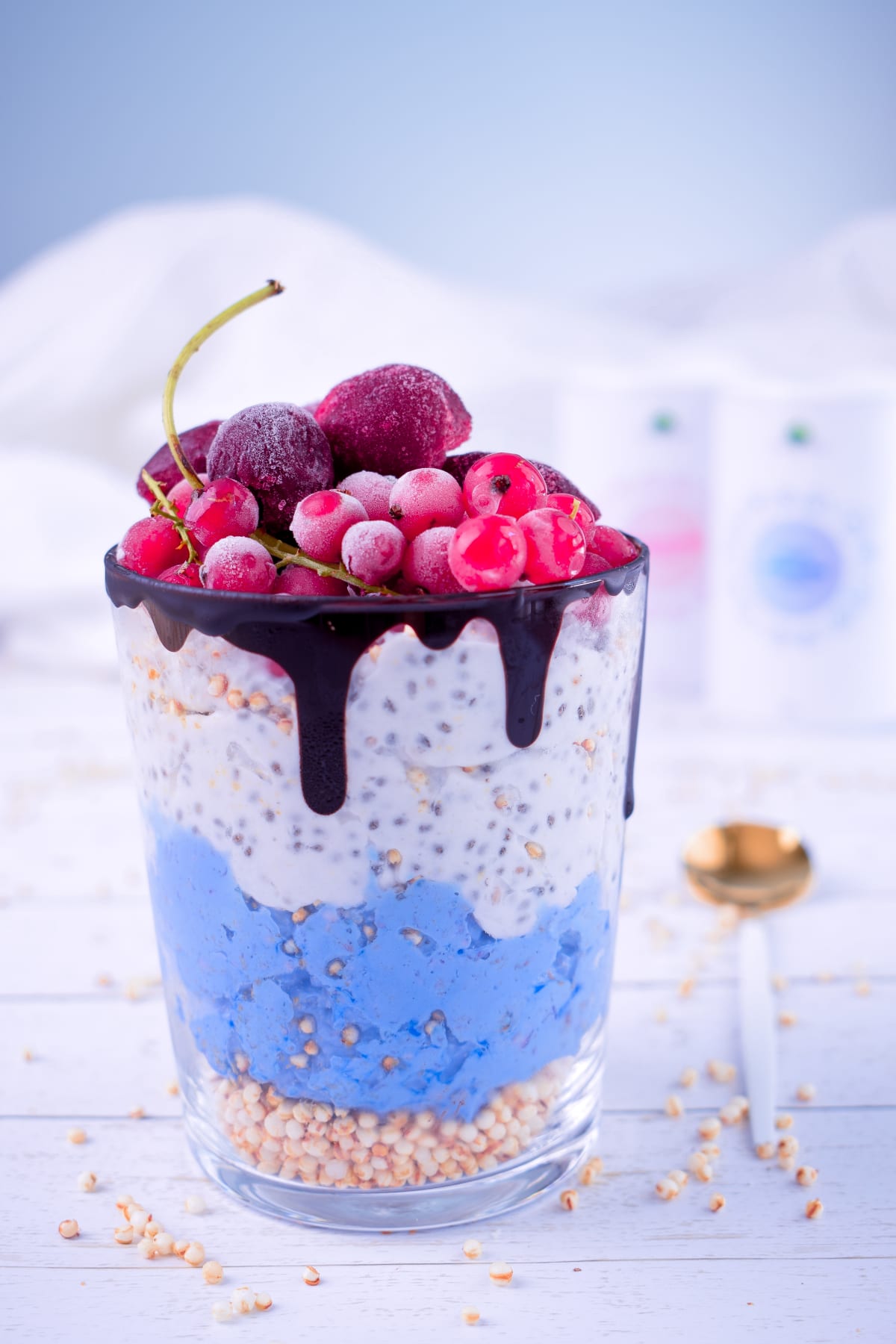 "Oats are boring! Chia pudding has no taste!" Wow! Not any more! You have to try this recipe and you will consider that it's not true. Full fat coconut milk is the best choice when preparing chia pudding. It's so smooth and tasty. Overnight oats can be pretty, if you add a little bit of color. Blue spirulina has many health benefits and you definitely should include it in the breakfast.
3/4 cup porridge oats

2 tbsp maple syrup (honey or agave syrup)

1 cup coconut yogurt (or greek yogurt)

1 tbsp blue spirulina powder

1 can coconut milk, full fat

5 tbsp chia seeds

1 tsp vanilla

2 tbsp puffed quinoa

1/2 cup red currant

1/2 cup cherries

1 tbsp coconut oil

1/2 cup dark chocolate drops
1
In a bowl combine oats with coconut yoghurt, blue spirulina powder and 1 tbsp maple syrup. Soak overnight.
2
In a separate bowl, combine chia seeds, 1 tbsp maple syrup, vanilla and coconut full fat milk. Soak overnight.
3
The next morning melt dark chocolate drops with coconut oil using a double boiler or microwave oven.
4
Prepare glasses or jars and dip the very top part in the melted chocolate. Freeze for 10 min.
5
Assemble the cups when starting with the puffed quinoa, a layer of blue overnight oats and finishing with coconut chia pudding.
6
Decorate with red currant and cherries.