Brownie Christmas Trees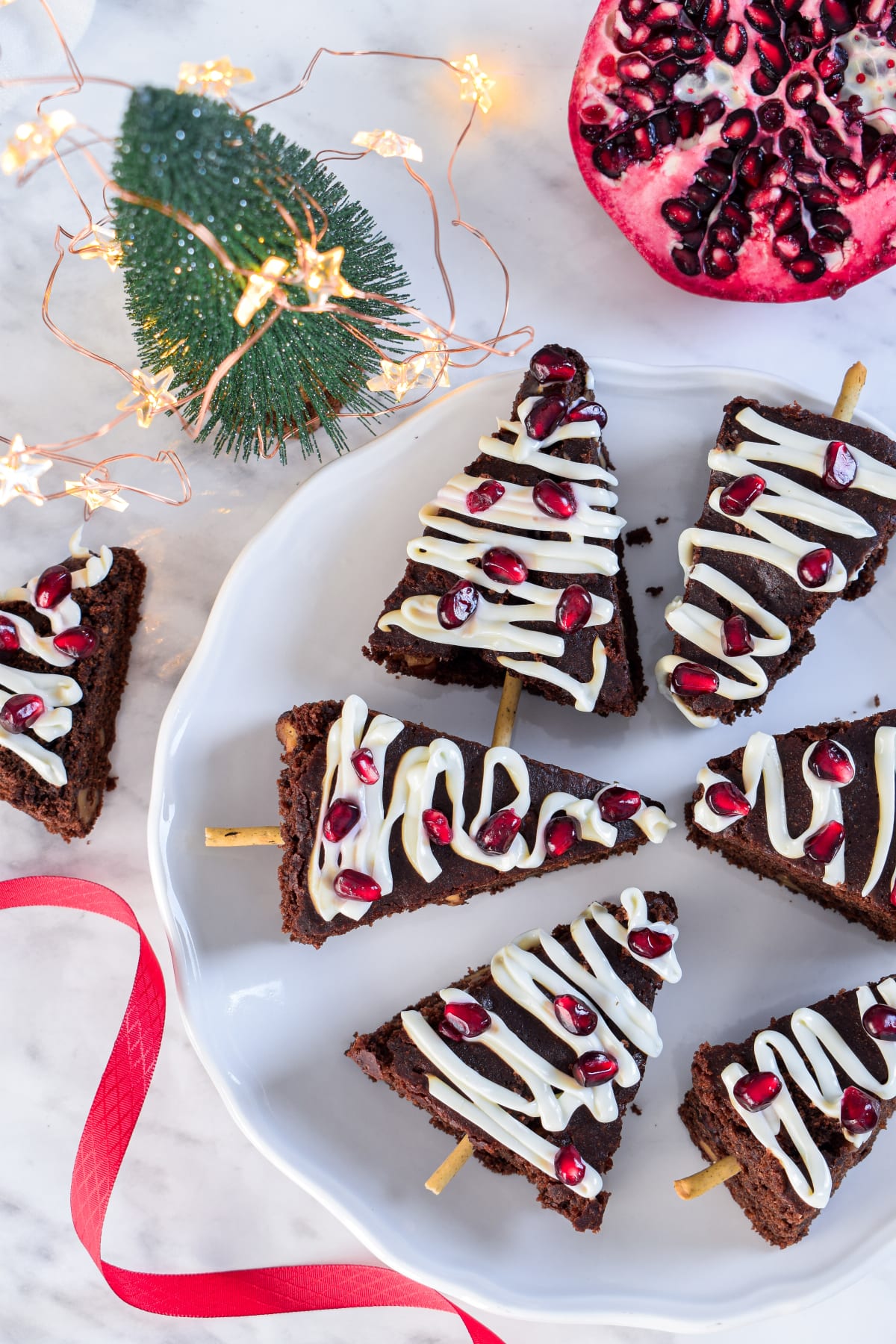 Blogmas Day 1 ...
1 pack gluten free brownie mix Bettr

200 ml (7 fl oz) almond milk

120 ml (4 fl oz) coconut oil, melted

1 cup walnuts, chopped

1 pack oat sticks Bettr

3 tbsp vegan cream cheese, at room temperature

1 tbsp erythritol (or sweetener of your choice)

2 tbsp pomegranate seeds
1
Combine brownie mix, milk and coconut oil. Stir until smooth texture is obtained.
2
Add chopped walnuts and stir.
3
Distribute the brownie batter in a baking tray lined with parchment paper.
4
Bake in a preheated oven at 180 C (320 F) with a fan on both sides. When it's done, remove from the pan and let it cool completely before proceeding to the next step.
5
Combine vegan cream cheese with sweetener and stir. Pour into a bag or freezer bag. Cut the edge of the bag.
6
Cut the brownie into triangles. Decorate with cream cheese, pomegranate seeds and oat sticks.