Buddha Bowl with Brown Rice Salad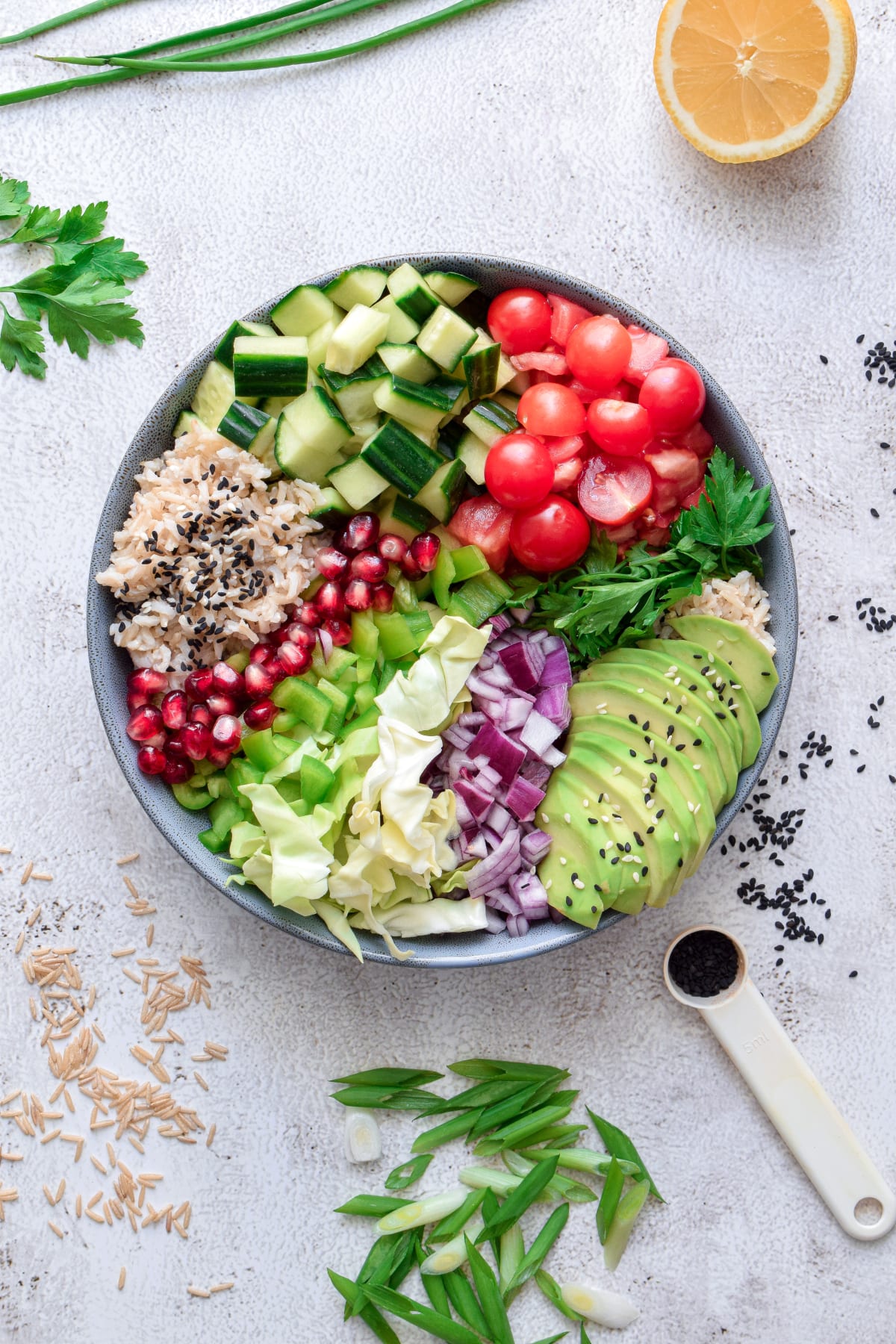 Buddha bowl is always trendy and delicious. It's very healthy salad, full with vitamins and minerals. The lemon dressing is perfect combination with this salad.
1 cup brown rice

1 cucumber

150g cherry tomatoes

1 tbsp parsley, chopped

1 avocado

1 tsp white sesame seeds

1 tsp black sesame seeds

1 red onion

150g cabbage

2 bell peppers

handful of pomegranate seeds

salt to taste
1
Boil the brown rice according to the package instructions.
2
Peel the cucumber. Dice it. Chop the cherry tomatoes into halves. Chop the bell peppers. Peel the avocado skin and cut it in very fin slices. Chop the cabbage and the onion.
3
Assemble the salad like a buddha bowl. Add brown rice at the bottom of the plate.
4
Arrange the vegetables - cucumbers, cherry tomatoes, parsley, avocado, red onion, cabbage and pomegranate seeds.
5
Sprinkle with salt according to your taste, white and black sesame seeds.
Note:
Drizzle with lemon dressing. Recipe in my blog.