Bulgur Salad with Spinach and Cherry Tomatoes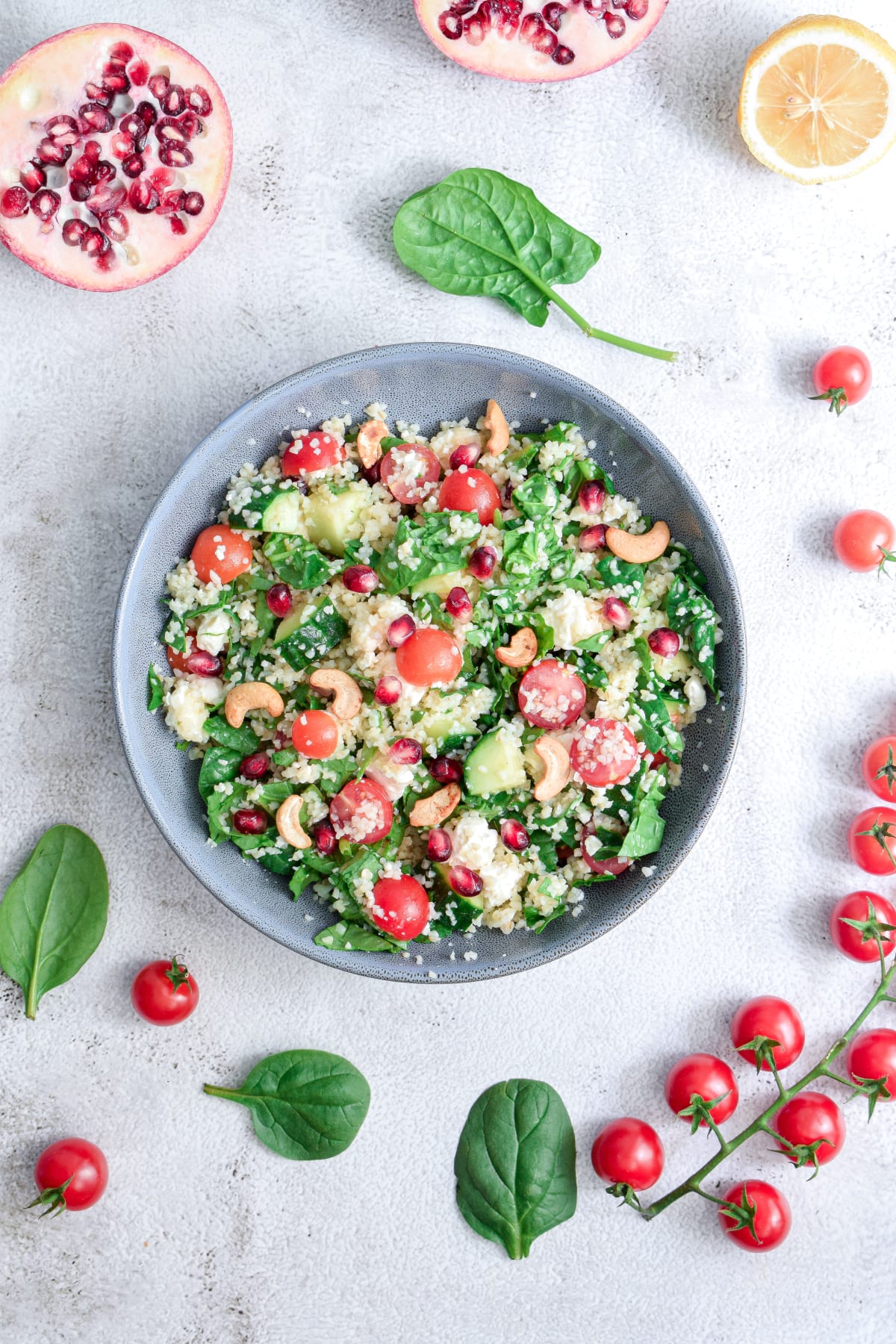 It's fresh, healthy and packed with all the best summer flavors. I drizzle it with my favorite lemon dressing. The salad is so versatile! You can make replace the bulgur with quinoa as well.
1 cup bulgur

30g spinach

1 cucumber

250g feta cheese

250g cherry tomatoes

pomegranate seeds

30g roasted cashews with honey
1
Boil the bulgur according to the package instructions.
2
Peel the cucumber and chop it into thin slices.
3
Chop the cherry tomatoes into halves.
4
Wash the spinach and cut the stamps. Roughly chop the leaves.
Tip:
You can you use baby spinach as well.
5
Roast the cashews with 1 tbsp honey for 10 minutes at 160 C degree at the oven.
Note:
You can do this step using a pan on the stove. Stir consistently.
6
Assemble the salad. Add bulgur, spinach, cucumbers, cherry tomatoes, crumble feta cheese, pomegranate seeds and roasted cashews.
7
Drizzle with lemon vinaigrette.