Chia Pudding in a Cocktail Cup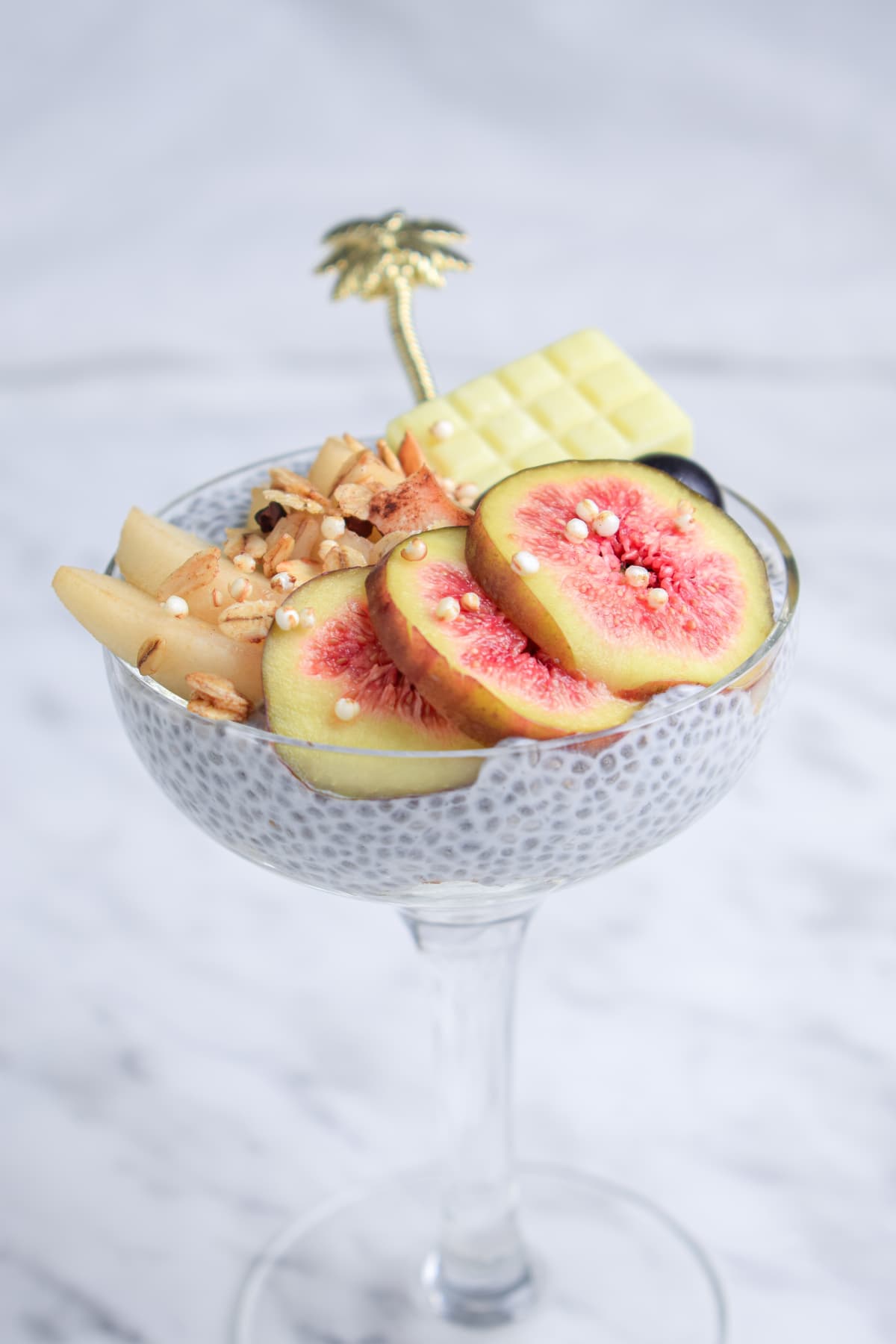 Today I want to show you my daily breakfast in a special cup. This cocktail glass reminds me of a Hawaiian island and the hot summer nights when we went out with friends to enjoy the light sea breeze.
2 figs

1 pear

handful of black grapes

1/4 cup chia seeds

1 cup milk

30g clear protein powder

1/4 cup homemade granola

homemade mini chocolates
1
Soak the chia seeds and clear protein in milk for about 30-40 min.
2
Wash the fruits. Separate the grapes one by one.
3
Cut the pear and figs into thin slices.
4
Assemble the cup. Start with chia pudding, followed by grapes, figs, pear slices, granola and homemade mini chocolates.