Coconut Chia Pudding and Blue Spirulina Overnight Oats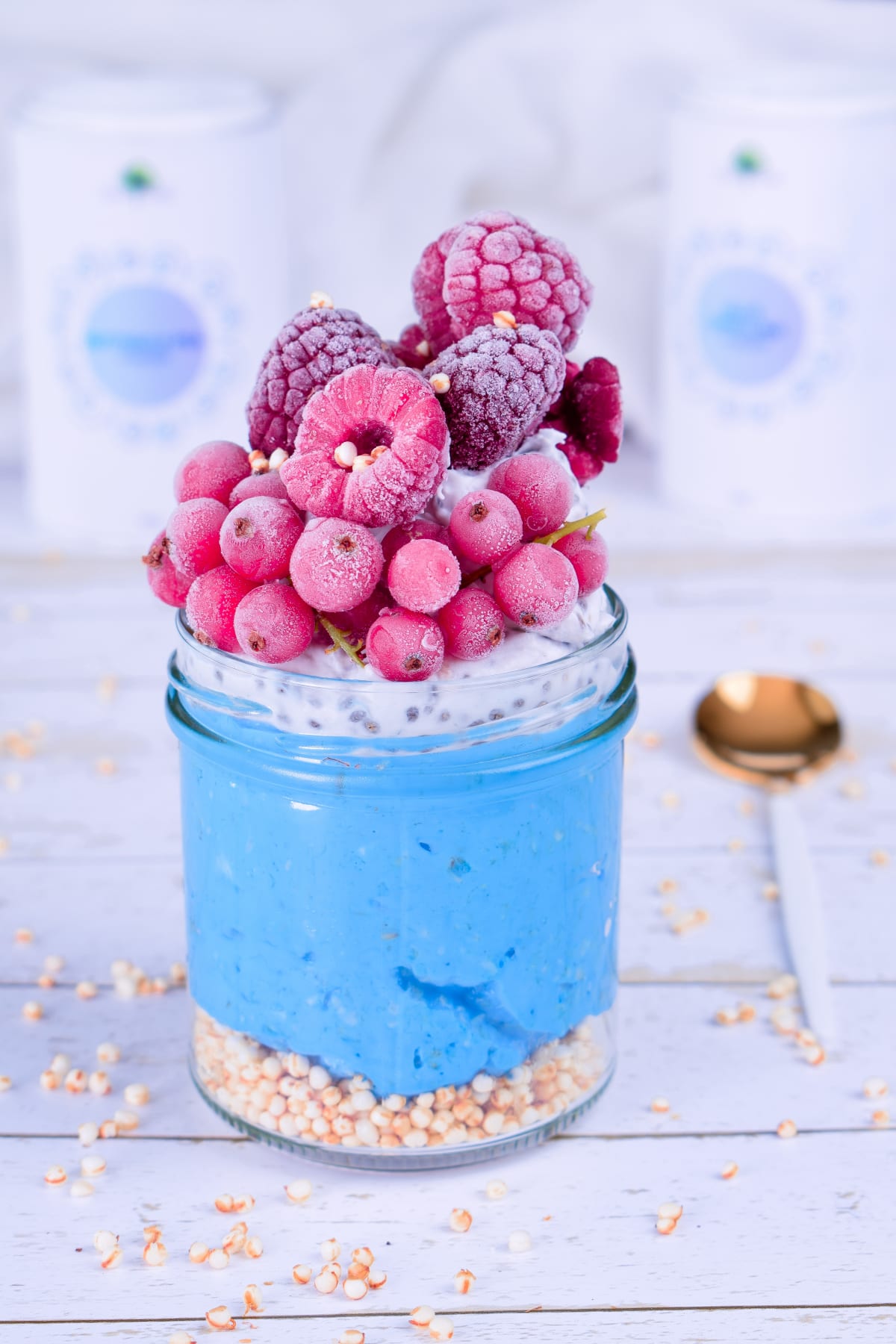 Hello everyone! Did you try blue spirulina before? If not, I would love to share this easy breakfast idea of healthy blue overnight oats and yummy coconut chia pudding. Blue spirulina powder has many health benefits for your body and you definitely should include it in your daily menu. As well as chia seeds, which are rich of Omega-3. On the other hand coconut milk is full of healthy fats.
3/4 cup porridge oats

2 tbsp maple syrup (honey or agave syrup)

1 cup coconut yogurt (or greek yogurt)

1 tbsp blue spirulina powder

5 tbsp chia seeds

1 can coconut milk, full fat

1 tsp vanilla

2 tbsp puffed quinoa

1/2 cup red currant (or raspberries)

1/2 cup dark chocolate drops

1 tbsp coconut oil
1
In a bowl, combine chia seeds, 1 tbsp maple syrup, vanilla and coconut full fat milk. Soak overnight.
2
In a separate bowl combine oats with coconut yoghurt, blue spirulina powder and 1 tbsp maple syrup. Soak overnight.
3
The next morning, assemble the breakfast in glasses or jars.
4
At the bottom of each jar add puffed quinoa, a layer of blue overnight oats and a top layer of coconut chia pudding.
5
Melt dark chocolate drops with coconut oil using a double boiler or microwave oven.
6
Decorate with red currant, raspberries or any fruits of your choice. If desired, pour some melted dark chocolate on top.