Coconut Chia Pudding with Cherries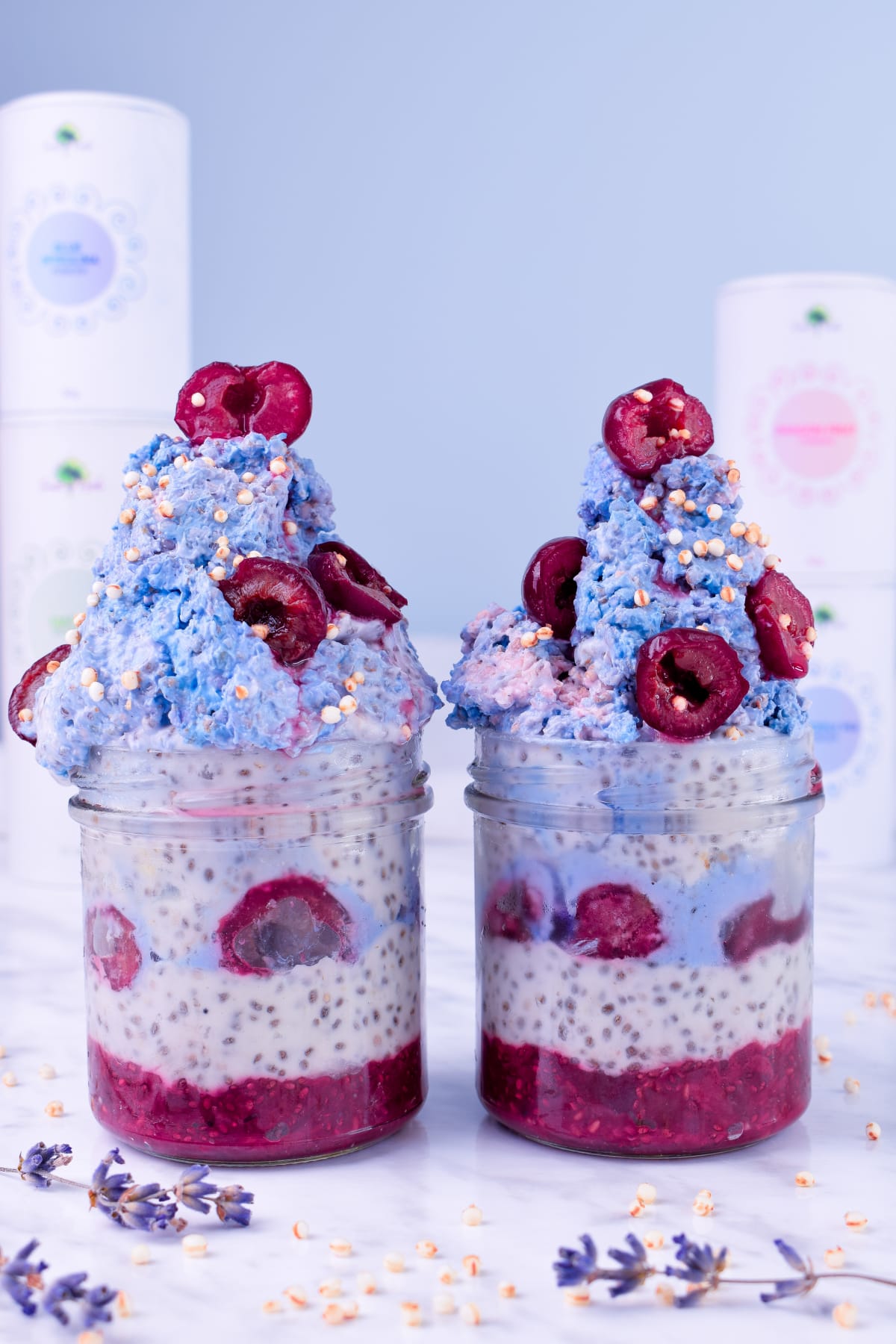 These small cute jars are so magical. The frosting turn out so cute. It actually remain me of winter and Christmas season. The dessert in a jar looks like a Santa hat to me :D Let me know if you prepare these fantastic cups of chia pudding. Please tag me in social media to see your recreation. I would love to do it.
1 can coconut milk, full fat

6 tbsp chia seeds

2 tbsp erythritol

1 tsp vanilla

1 1/2 cup frozen cherries + some for decoration

3/4 cup porridge oats

1 cup coconut yoghurt

1 tsp dragon fruit powder

1 tsp butterfly pea powder

1 tbsp puffed quinoa
1
In a bowl, soak 5 tbsp chia seeds and vanilla in coconut milk. In 2 different cups combine oats, coconut yogurt with dragon fruit powder and butterfly pea powder. Refrigerate overnight.
2
For the jam layer combine 1 tbsp chia seeds, frozen cherries and erythritol in a saucepan.
3
Boil it on the stove over low to medium heat. Stir frequently until thick. Let it cool down completely.
4
In small jars, alternate layers of chia pudding, cherries and the cherry jam.
5
Make the frosting while mixing the overnight oats in pink and purple.
6
Decorate with cherries and puffed quinoa.
7
Refrigerate before serving.