Creamy Polenta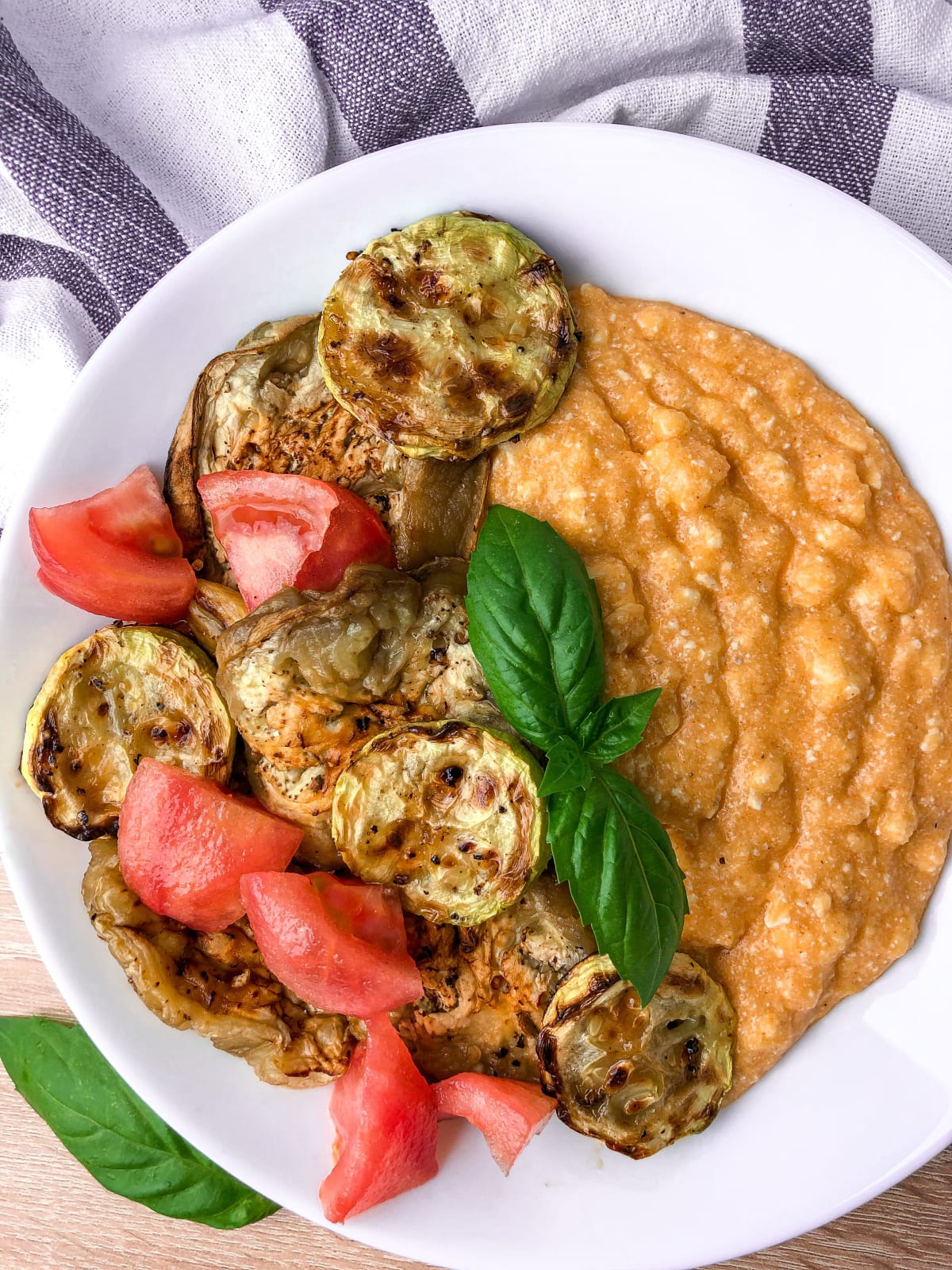 A couple of months ago I didn't know anything about polenta. I tasted polenta only one time in a restaurant before years ago and I didn't like it. I rediscovered polenta recently and I couldn't stop cooking it. It is so delicious and easy to prepare. The best part is that polenta is cooked very quickly and it is ready in 20 min. This is a good option when you don't have any time to cook dinner but you are starving. I hope you enjoy this meal and give it a try!
1 cup polenta

250g (8.8 oz) feta cheese (or cottage cheese)

2 tsp salt

1 tbsp sweet paprika

50g (1.8 oz) butter
1
Boil the polenta in water according to the instructions on the package.
Tip:
Do not leave the stove for a moment and stir constantly with a wooden spoon.
2
Add salt to polenta. I boiled it on low heat until it thickened.
3
In separate pan, heat up the butter on low to medium heat.
4
Add sweet paprika to the melted butter. Fry for about a minute.
5
Pour the melted butter over the polenta. Stir.
Tip:
Butter's temperature should be very high.
6
Crumble feta cheese on top. Mix everything.
Tip:
If desired, serve it with roasted zucchini, eggplant, tomatoes and fresh basil leaves.