Cucumber Dip with Yoghurt and Walnuts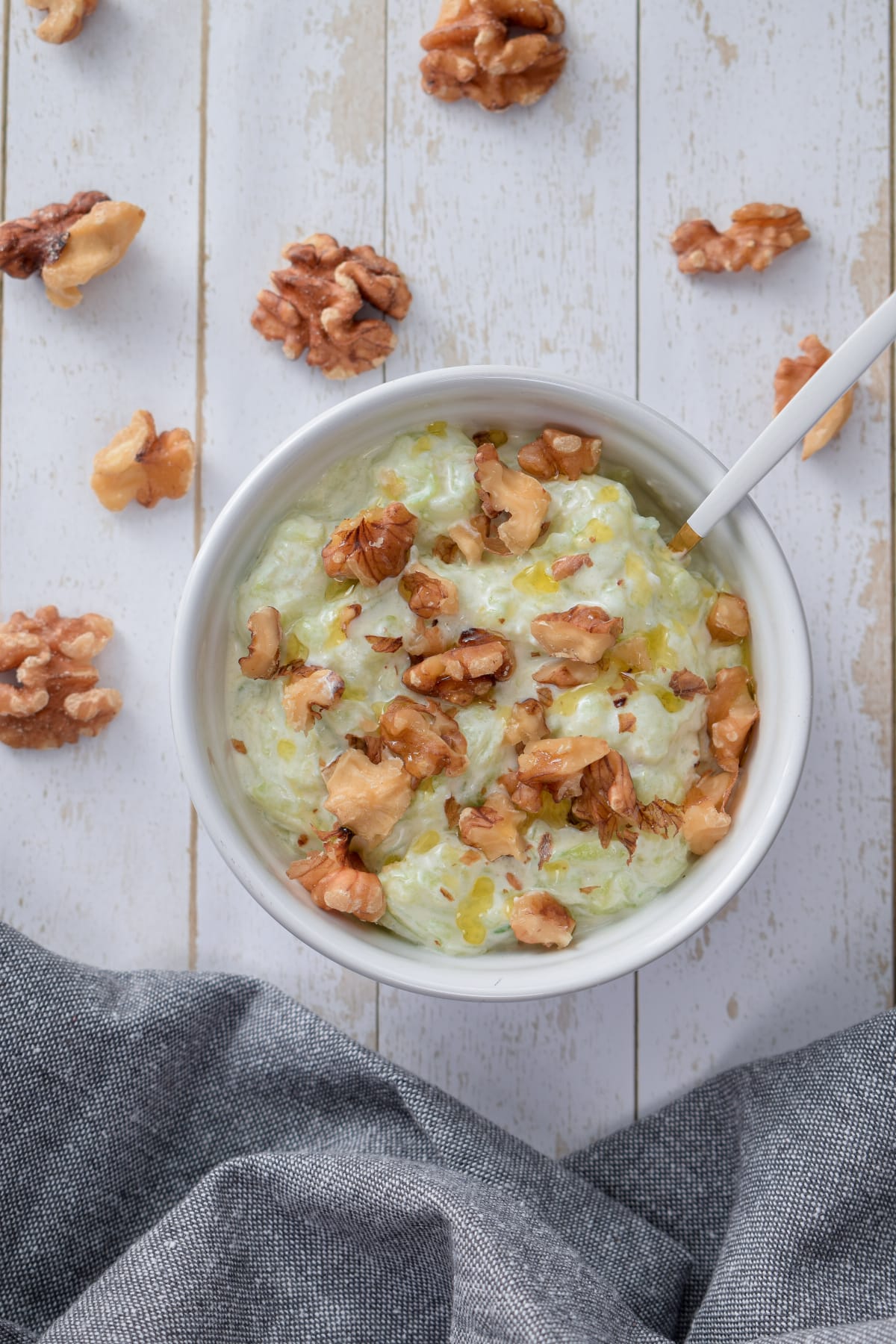 Basically this is tzatziki dip with crushed walnuts. It's keto and vegetarian. It's perfect for lunch or dinner, especially when you don't have time to cook. You need very simple ingredients that everybody usually have in the fridge.
4 cucumbers

400g greek yoghurt

2 tbsp. olive oil

1 clove of garlic, crushed

salt to taste

30g walnuts, crushed
1
Peel the cucumbers. Grate them.
2
Add pinch of salt and set it aside for 5 min. Use a nut milk bag or towel to strain the cucumbers from the excess water. Squeeze them to extract all of the liquid.
3
In a bowl combine the cucumbers, salt to taste, olive oil and garlic.
4
Add the Greek yogurt. Stir.
Tip:
If you are vegan, you can replace the greek yoghurt with vegan product.
5
Drizzle with a little bit of olive oil.