Fattoush Salad with Bulgur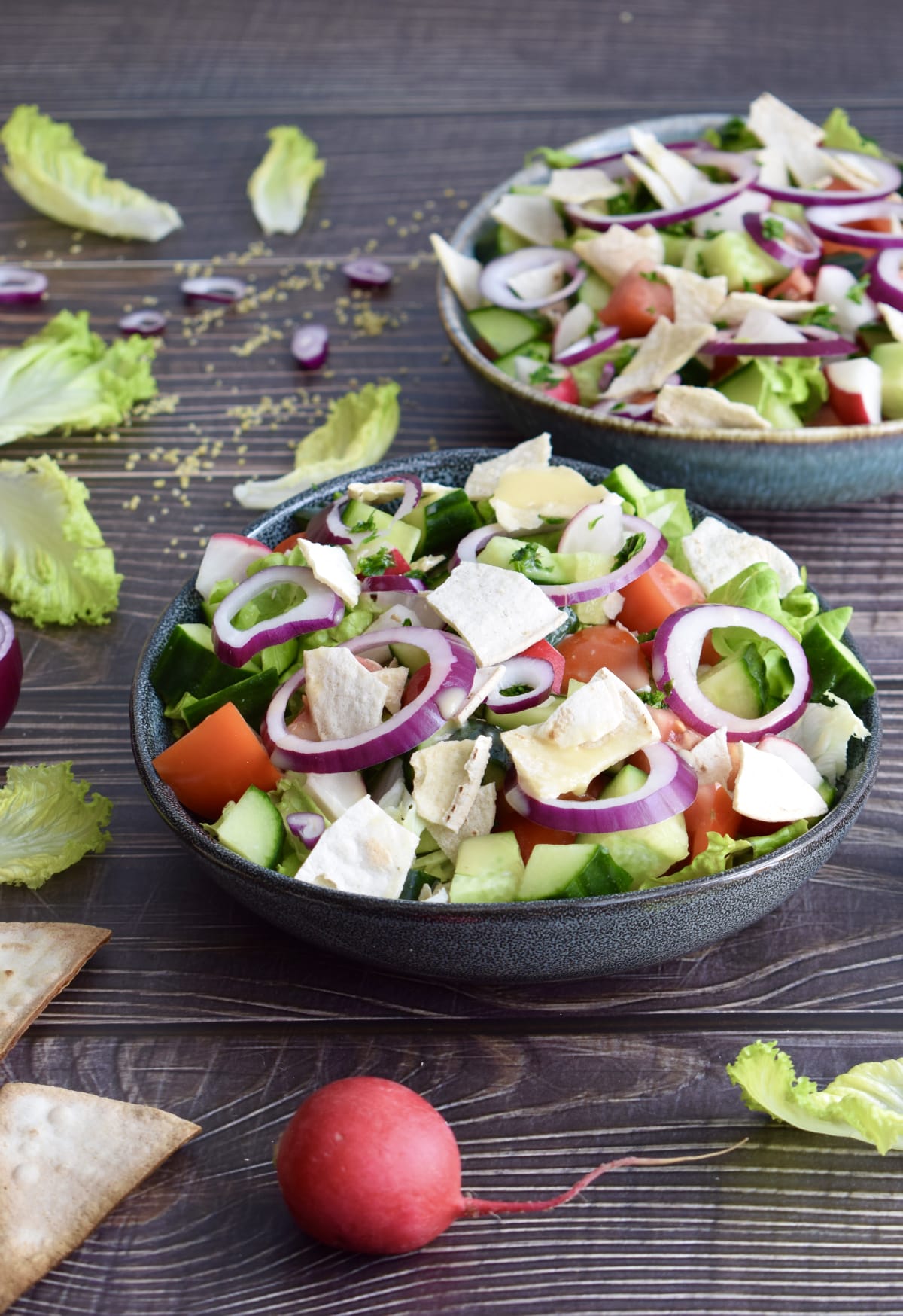 Welcome to my food blog! Today, I'm excited to share with you a refreshing and vibrant recipe for Fattoush Salad with Bulgur. This Middle Eastern salad is bursting with flavors and textures, making it the perfect addition to your summer menu. This Fattoush Salad with Bulgur is a fantastic combination of fresh vegetables, aromatic herbs, and a tangy dressing. The bulgur adds a satisfying chewiness and a nutty flavor to the salad. It's a versatile dish that can be enjoyed as a light lunch, a side dish, or even a main course for vegetarians and vegans. Feel free to get creative and add your own twist to this salad. You can incorporate other vegetables like olives, or even add some crumbled feta cheese for a savory kick. The options are endless! I hope you enjoy making and savoring this flavorful Fattoush Salad with Bulgur. Stay tuned for more delicious recipes and food inspiration on my blog.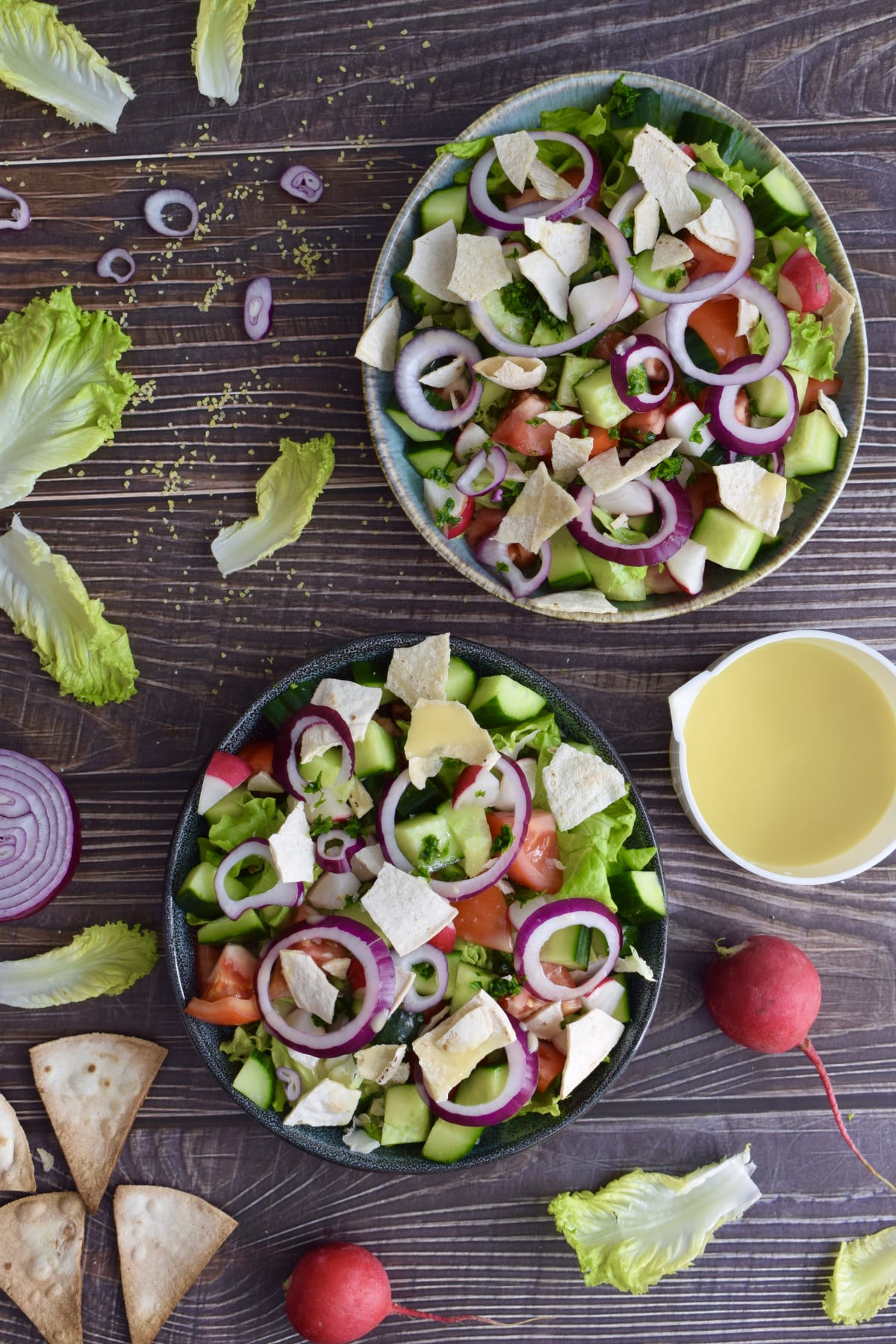 1/2 cup bulgur

1 small lettuce

2 tomatoes

1/2 cucumber

1/2 red onion

1 flatbread (or pita bread)

hanfdul of parsley

2 radishes

Ingredients for the vinaigrette:

juice of 1/2 lemon

2 tbsp olive oil

1 tbsp honey

1 tsp salt

1 tsp mustard
1
Cook the bulgur according to the package instructions. Once cooked, fluff it with a fork and set it aside to cool.
2
Chop the tomatoes, cucumbers, radishes and lettuce. Cut the onion into slices. Finely chop the parsley.
3
In a large mixing bowl, combine the tomatoes, cucumber, radishes, lettuce, onions and parsley. Toss everything together to mix well.
4
Put all ingredients for the vinaigrette in a jar. Shake it until completely mixed.
5
Add the cooled bulgur to the vegetable mixture and pour the dressing over the top. Gently toss everything together until the dressing is evenly distributed and all the ingredients are coated.
6
Allow the salad to sit for about 5-10 minutes to let the flavors meld together. This will also give the bulgur a chance to absorb some of the dressing.
7
Serve the Fattoush Salad with Bulgur with flatbread or toasted pita bread on the side. The crispy texture of the bread adds a delightful crunch to the salad.