Fruit Salad in Watermelon Bowl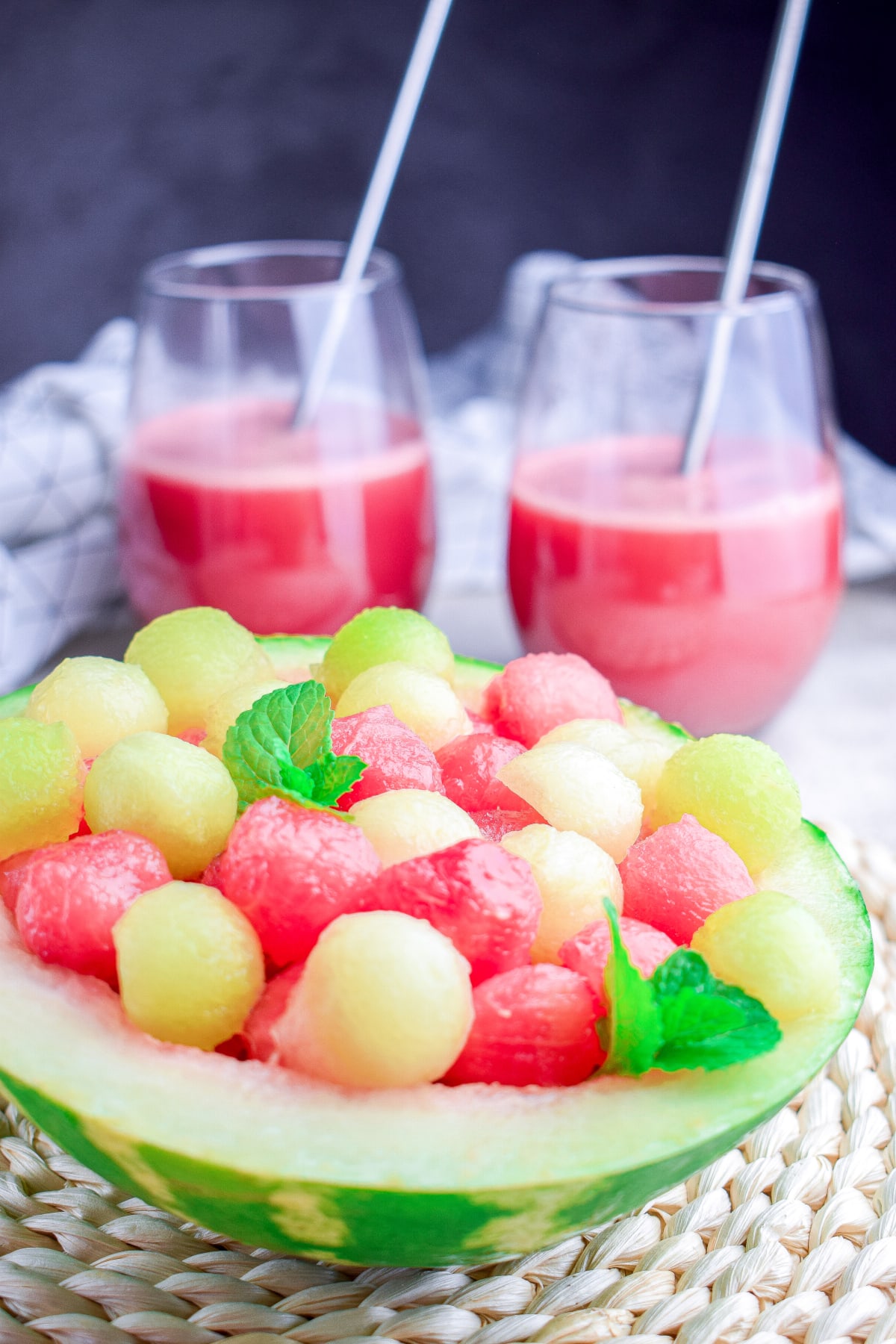 Hello, friends! I am happy to share this recipe with you. It's perfect summer snack, very easy, healthy and packed with vitamin. It's interesting presentation for fruit salad if you are going to host a party. Let me know if you try this recipe. Tag me in social media. I would love to see your photos inspired by my recipe.
1 watermelon, small size

1 cantaloupe (musk melon)

juice of 1/2 lemon (or lime)

zest of 1 lemon (or lime)

fresh mint leaves

maple syrup (agave syrup or honey)
1
Cut the watermelon in half. One of the halves will be your salad bowl. So, cut its bottom to be more stable.
2
Scoop out the watermelon and melon balls using a specific spoon for cravings.
3
Mix all the fruit balls into a big bowl.
4
Add lemon juice, lemon zest, agave syrup and mix well.
5
When serving, transfer all fruit balls into the watermelon salad bowl.
Tip:
You can add more fruits like grapes, papaya, pineapple (if desired).
If you have left over fruit balls, you can make skewers and serve them as well.
If desired, you can make the same fruit salad in cantaloupe or musk melon bowl.