Giant Vegan Keto Cookie + Milk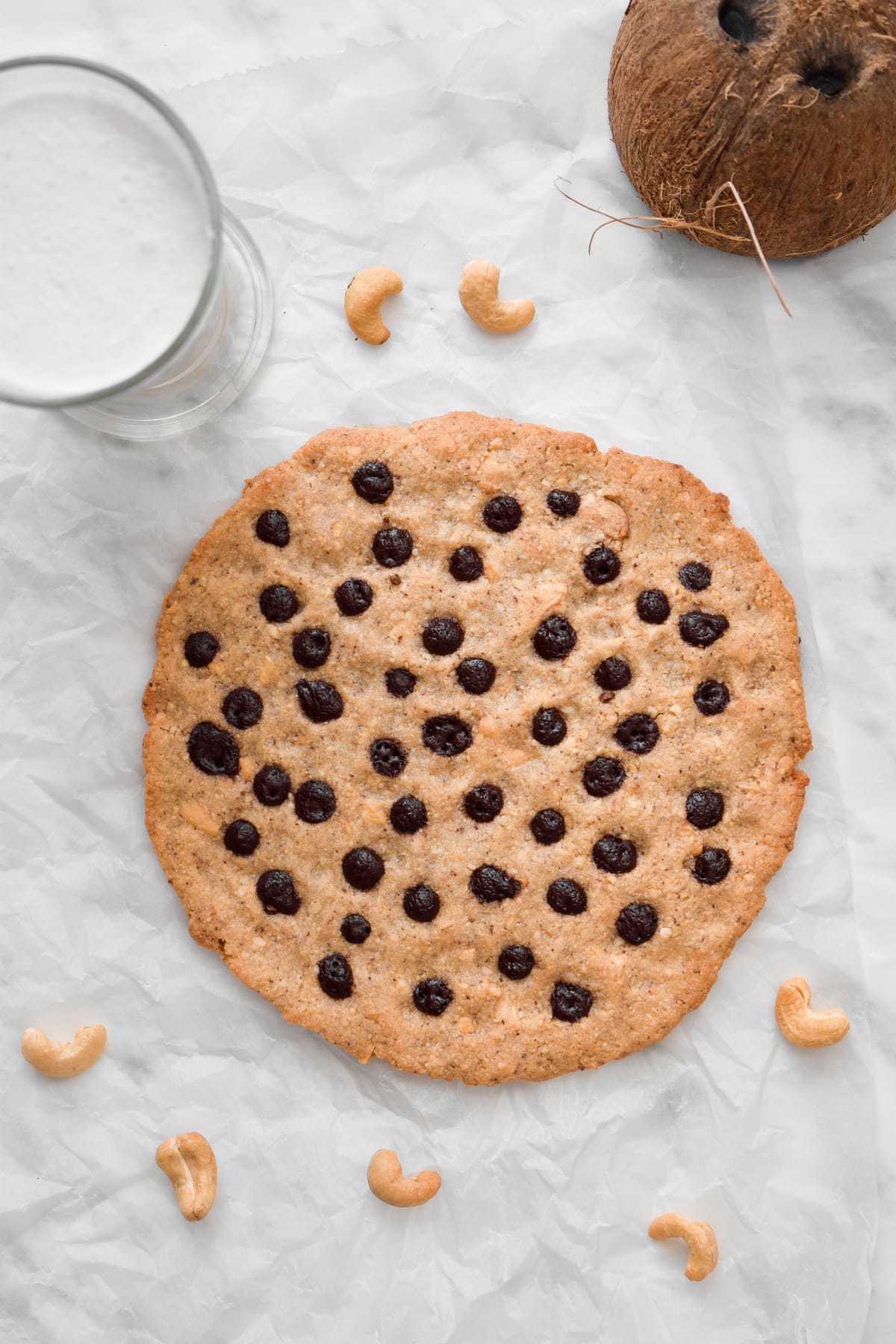 This giant cookie is so tasty and healthy. It is
- vegan
- keto
- gluten free
- low carb

1 coconut

400g cashews

50g xylitol powder

100g chocolate drops, sugar free
1
Open the coconut with a hammer. Remove the flesh with a knife. Wash it.
3
Blend it with 4 cups of water.
4
Using a nut bag, strain the milk.
5
For the giant cookie, combine the particles left in the nut bag with the cashew nuts.
6
Add powdered xylitol and blend everything together.
7
When a dough is formed, remove it from the food processor. Make a giant cookie with your hands. Add the chocolate drops on top.
8
Bake it at 160 C (320F) degrees for about 12 minutes on a tray, lined with baking paper.
Tip:
Store the milk in a sealed container in the fridge for up to 2-3 days.
Bear in mind, for the cookie recipe, you don't need any additional oil because the whole coconut has enough fat and the cashews as well.