Ginger Cardamom Milk Tea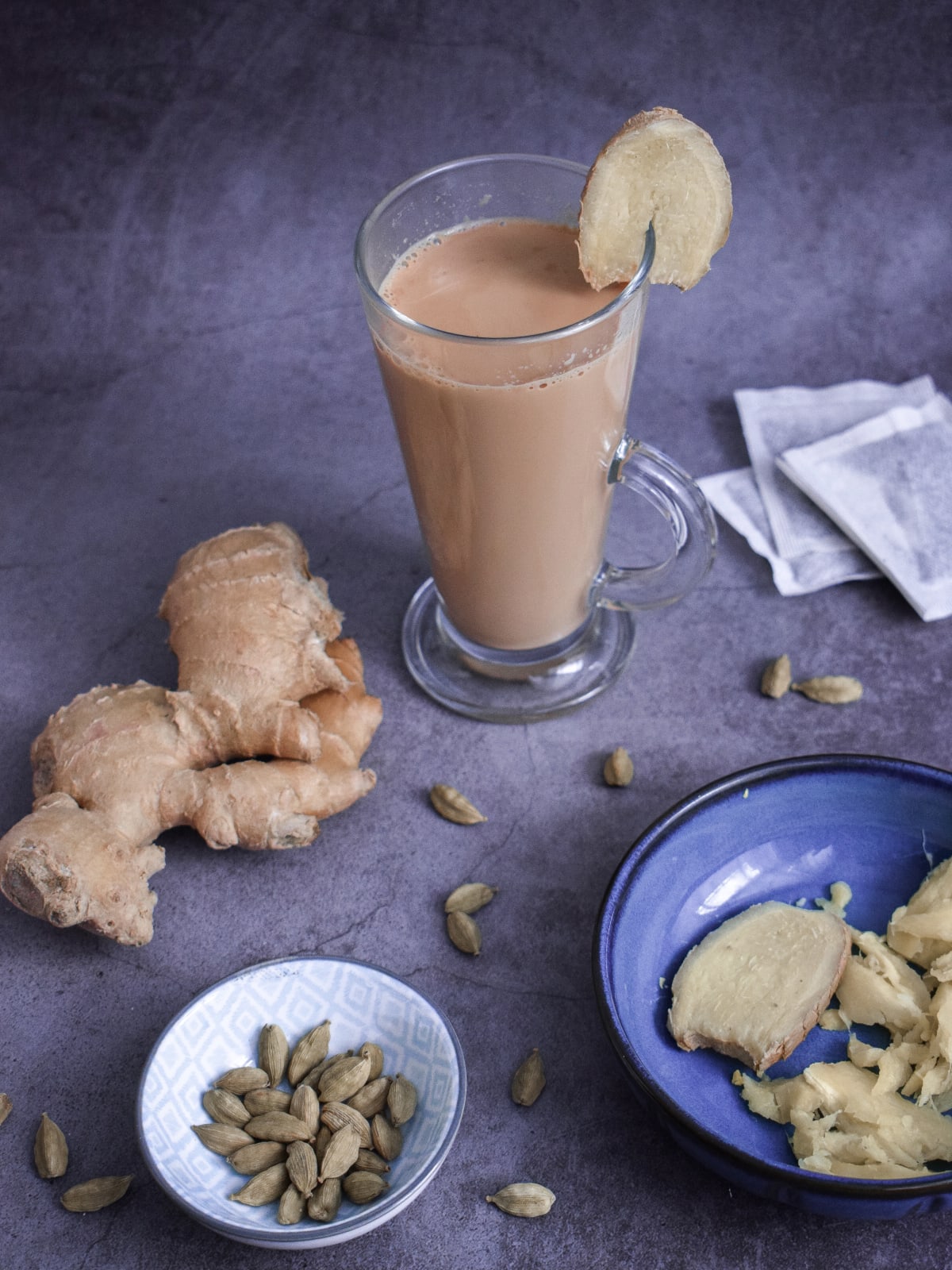 Today I have prepared a hot beverage for the cold days. Very spicy and warming. In Bulgaria, we do not drink tea with milk but with this recipe I hope we are going to correct the mistake. Couple of years ago, I poured cold milk into a cup of tea and it was disgusted. Couple of years later, I realized that black tea should be brewed with milk on the stove. From that moment, it became my favorite tea I have ever tasted. The recipe is inspired by Indian culture. Indians do not drink tea without milk.
1 cup milk (of your choice)

1 cup water

2 tbsp ginger, grated or crushed

3 cardamom pods

2 tbsp sweetener (bio Erythritol or sugar substitute)

2 tbsp black tea leaves (or 2-3 tea bags)
1
Open the cardamom pods for more flavor.
2
Pour the milk into a saucepan. Add ginger, cardamom pods, water and black tea leaves.
4
Let it simmer for 5 minutes on medium to low heat.
5
Add the sweetener. Boil for another 3 minutes.
6
Filter the tea using a strainer or filter bag.
7
Serve. Decorate with ginger.