Gluten Free Crepes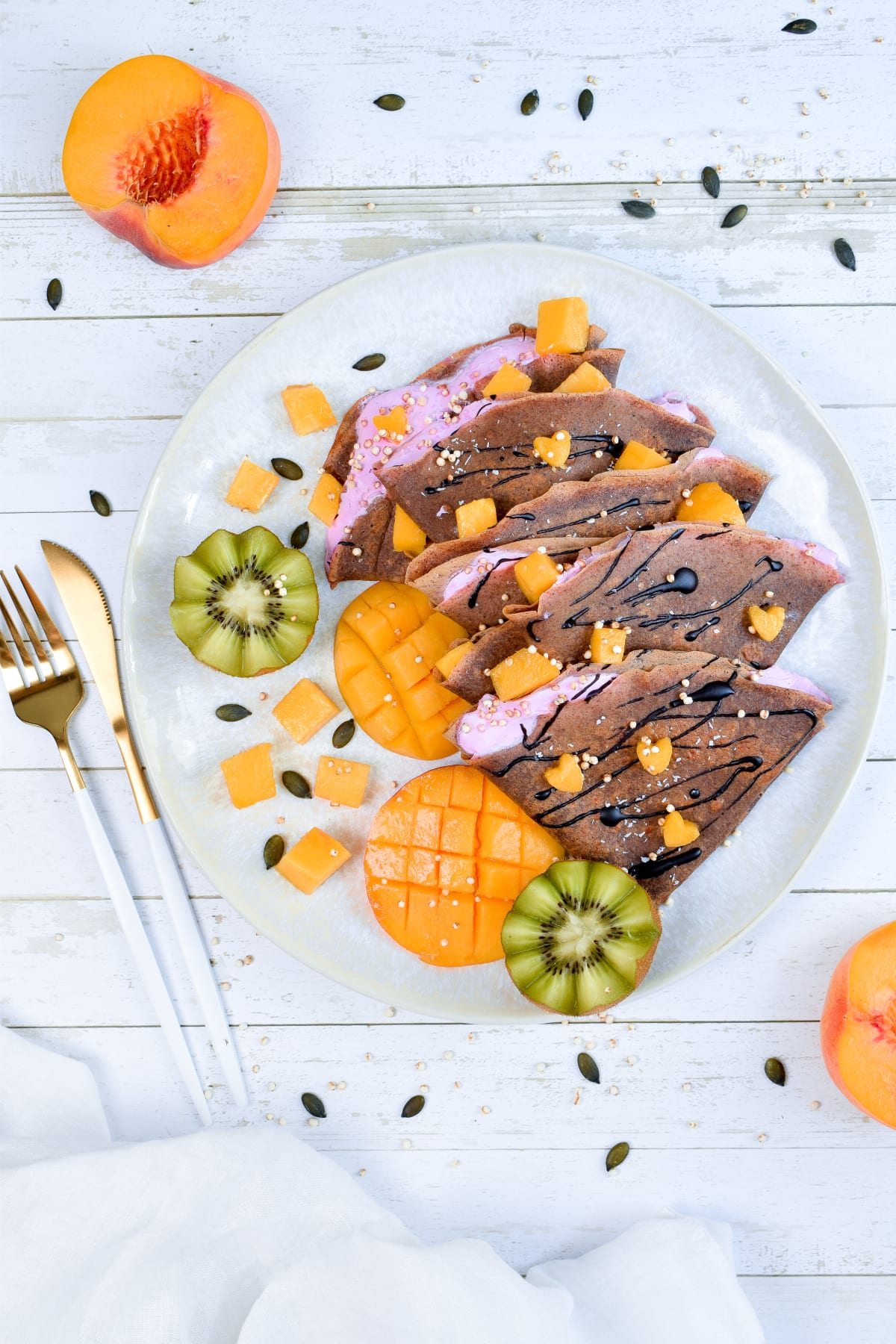 These crepes are so good, you won't even know they are gluten free. They are perfect for a delicious easy breakfast, snack, or healthy dessert.
1/2 cup apple flour

1/2 cup tapioca flour

2 eggs

1 cup milk

1 tbsp erythritol

pinch of salt

1 tsp cinnamon

1 tbsp coconut oil + for greasing
1
Mix everything in a bowl and stir.
2
Heat a non-stick pan, greased with coconut oil, over low to medium heat.
3
Pour a portion of the batter onto the centre of the pan.
4
Tilt the pan carefully with a circular motion so that the batter coats the surface evenly.
5
Cover with a lid. Cook the crepe for about 4-5 minutes, until the bottom is light brown. Loosen with a spatula, turn and cook the other side.
Tip:
If you don't have apple flour, you can make your own apple flour by dehydrating apples and blending them into a fine powder.
For toppings you can use any fresh seasonal fruits, cream, chocolate spread, tahini, nut butter of your choice.