Gluten Free Crepes with Tapioca Flour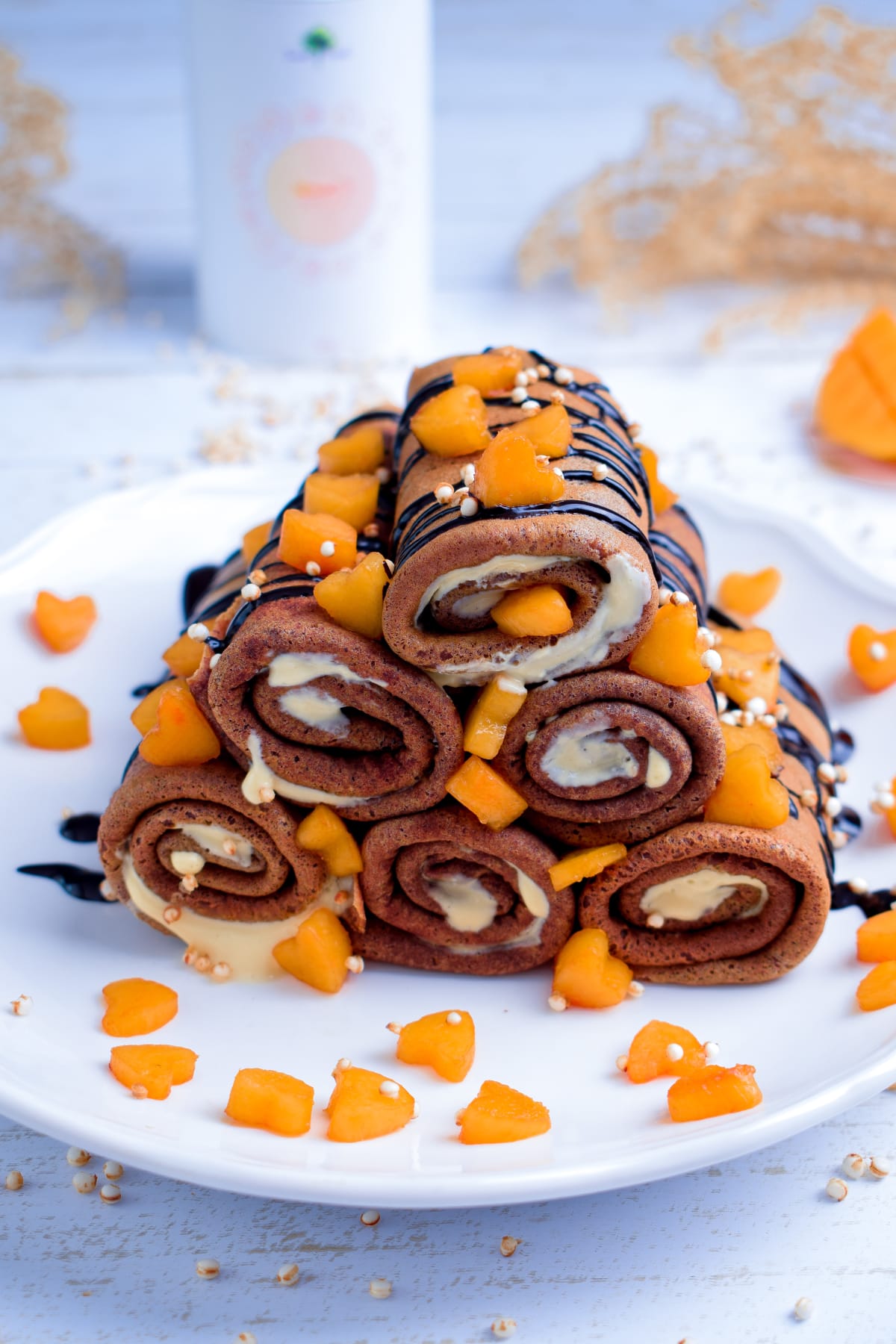 Hello friends! Today I'm on a pancake wave, never mind that it's not the weekend. I'm showing them to you now so you can save the recipe and make them on Saturday or Sunday morning. This recipe is suitable for people who are allergic to gluten. I strive to have such recipes on my food blog.
1/2 cup apple flour

1/2 cup tapioca flour

2 eggs

1 cup milk

1 tbsp erythritol

pinch of salt

1 tsp cinnamon

1 tbsp coconut oil + for greasing
1
Mix everything in a bowl and stir.
2
Heat a non-stick pan, greased with coconut oil, over low to medium heat.
3
Pour a portion of the batter onto the centre of the pan.
4
Tilt the pan carefully with a circular motion so that the batter coats the surface evenly.
6
Cook the crepe for about 4-5 minutes, until the bottom is light brown.
7
Loosen with a spatula, turn and cook the other side.
Tip:
If you don't have apple flour, you can make your own apple flour by dehydrating apples and blending them into a fine powder.
For toppings you can use any fresh seasonal fruits, cream, chocolate spread, tahini, nut butter of your choice.