Gluten Free Mini Pizza with Chickpea Flour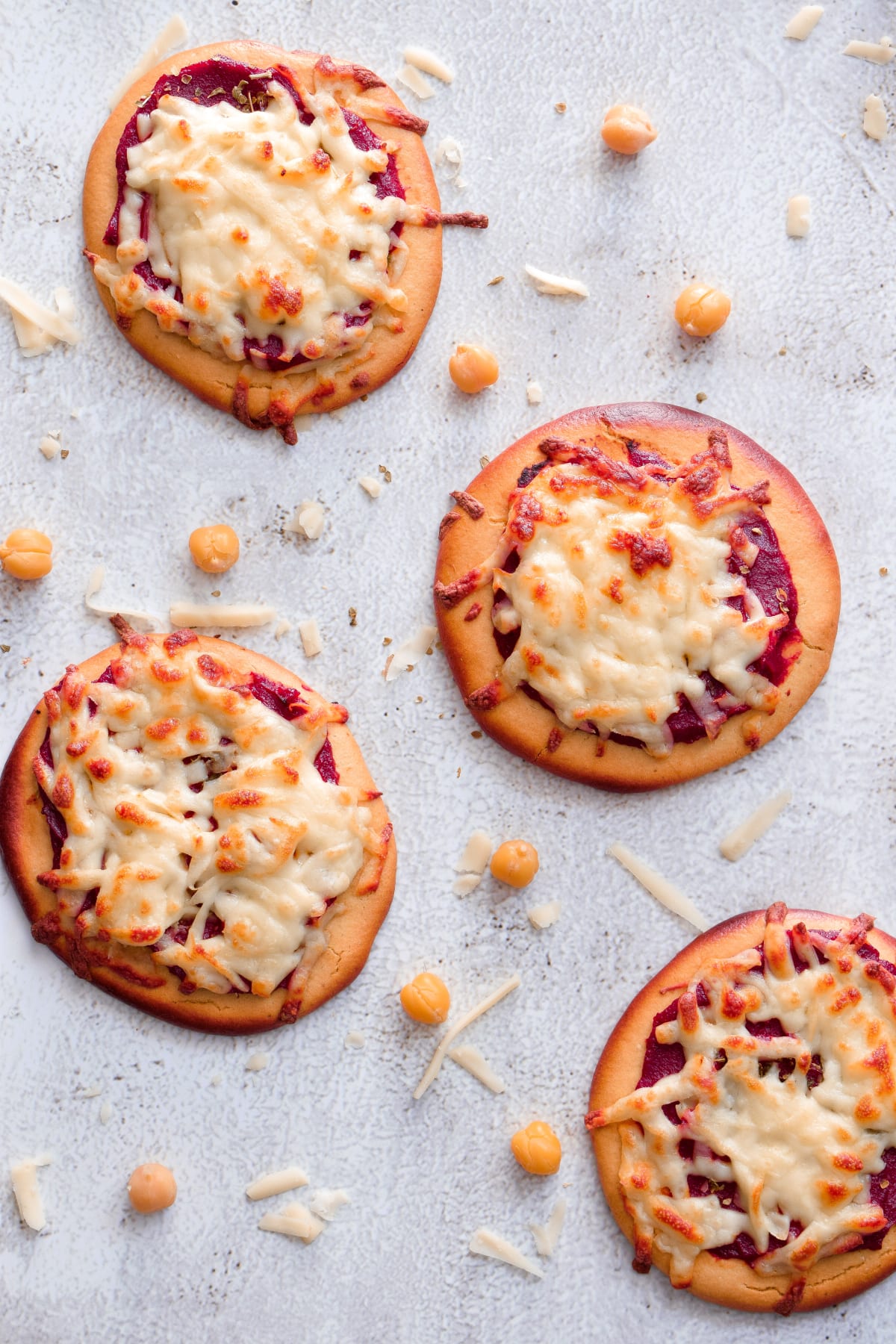 Hello friends! Chickpea flour (a.k.a. garbanzo flour, besan, gram flour) is extremely fine, gluten-free and rich in protein. It is one of my favorites among the many types of flour. It is ideal for pancakes, various baked goods, crackers and pizza of course. Has anyone tried cooking with chickpea flour? You definitely must try it, if you didn't.
1 cup chickpea flour (a.k.a. besan, gram flour)

1/2 cup water

2 tbsp olive oil

1 tsp salt

4 tbsp tomato puree

1 tbsp Italian seasoning (oregano, basil and thyme)

100 g mozzarella (or pizza cheese)
1
To make the pizza crust mix chickpea flour, water, olive oil and salt.
2
Stir until a smooth mixture is obtained.
3
Scoop the mixture onto a prepared tray lined with baking paper.
4
Make 4 circles mini pizzas using a spoon.
5
Bake at 160 C (320 F) degrees (with a fan) for about 25 minutes until golden brown.
9
Bake for another 5 minutes or until the cheese is melted.
Tip:
For garnish you can add olives, pickles, onions, bell peppers and more.
Note:
The servings are for 4 mini pizzas. Instead you can make 1 regular size pizza.
The crust is crispy, don't expect it to be as soft as a regular pizza.