Gluten Free Pancakes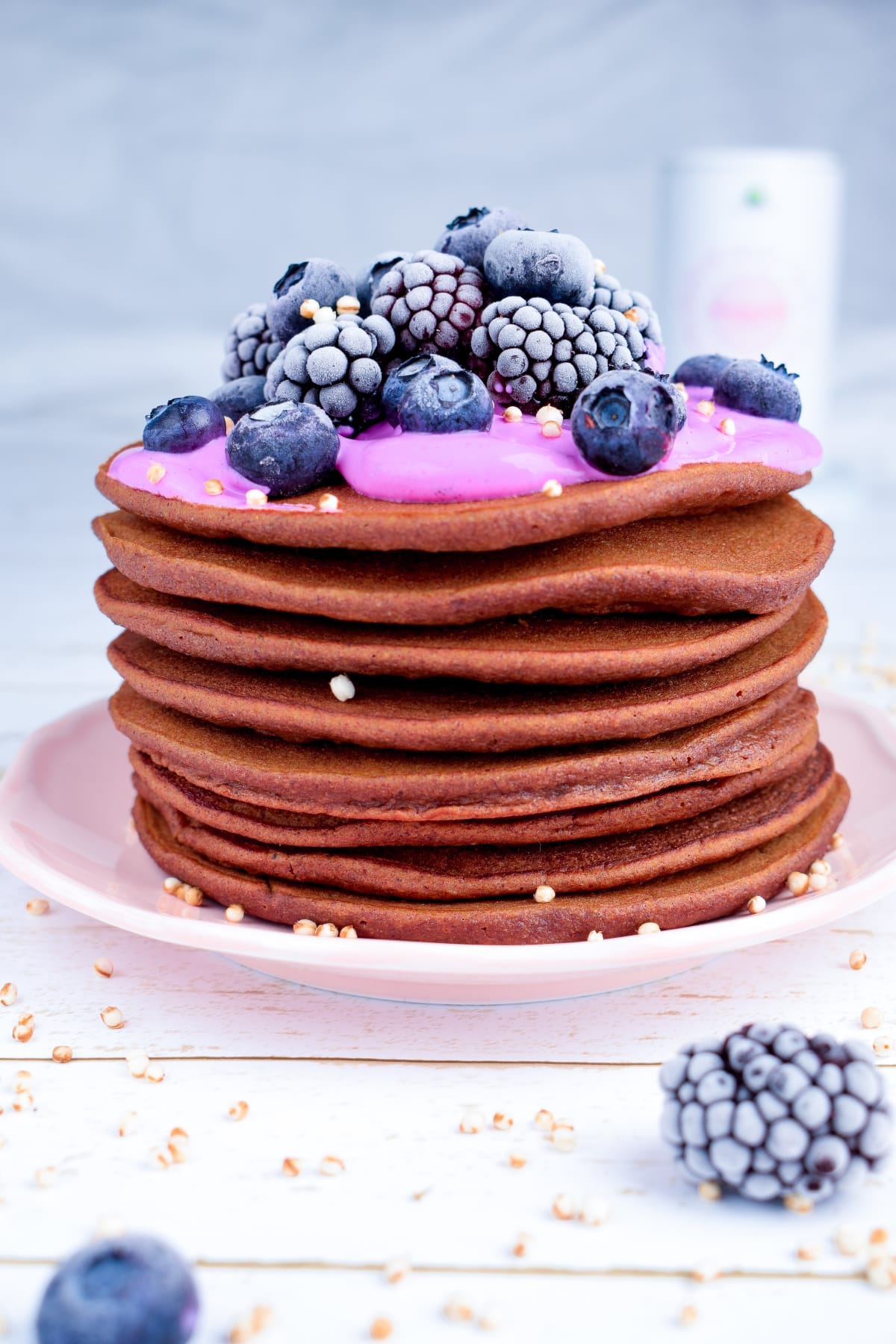 These unicorn pancakes are so cute, aren't they? They are perfect for the weekend morning. Get together the whole family and enjoy decorating the pancakes. Let me know in the social medias if you prepare them. Please tag me, I would love to see your recreations.
1/2 cup apple flour

1/2 cup tapioca flour

2 eggs

1 cup milk

1 tbsp erythritol (or sweetener of you choice)

pinch of salt

1 tsp cinnamon

1 tbsp coconut oil + for greasing

1 cup greek yogurt

1 tbsp organic pink dragon fruit powder

1 tbsp organic blue spirulina powder

1 tbsp organic purple pea butterfly powder

maple syrup, honey or agave syrup (optional)
1
Mix everything in a bowl and stir.
2
Heat a non-stick pan, greased with coconut oil, over low to medium heat.
3
Pour 2-3 portions of the batter onto the pan.
5
Cook the pancakes for about 4-5 minutes, until the bottom is light brown.
6
Loosen with a spatula, turn and cook the other side.
7
Pour the yogurt in 3 different cups. Prepare 3 different spoons.
8
In the first cup sprinkle with pink dragon fruit powder. In the second cup sprinkle with blue spirulina powder. In the third cup sprinkle with purple pea butterfly powder.
9
Spread the colourful yogurt using the spoons evenly on top of each pancake.
Tip:
If you don't have apple flour, you can make your own apple flour by dehydrating apples and blending them into a fine powder.
For toppings you can use any fresh seasonal fruits, cream, chocolate spread, tahini, nut butter of your choice.