Golden Milk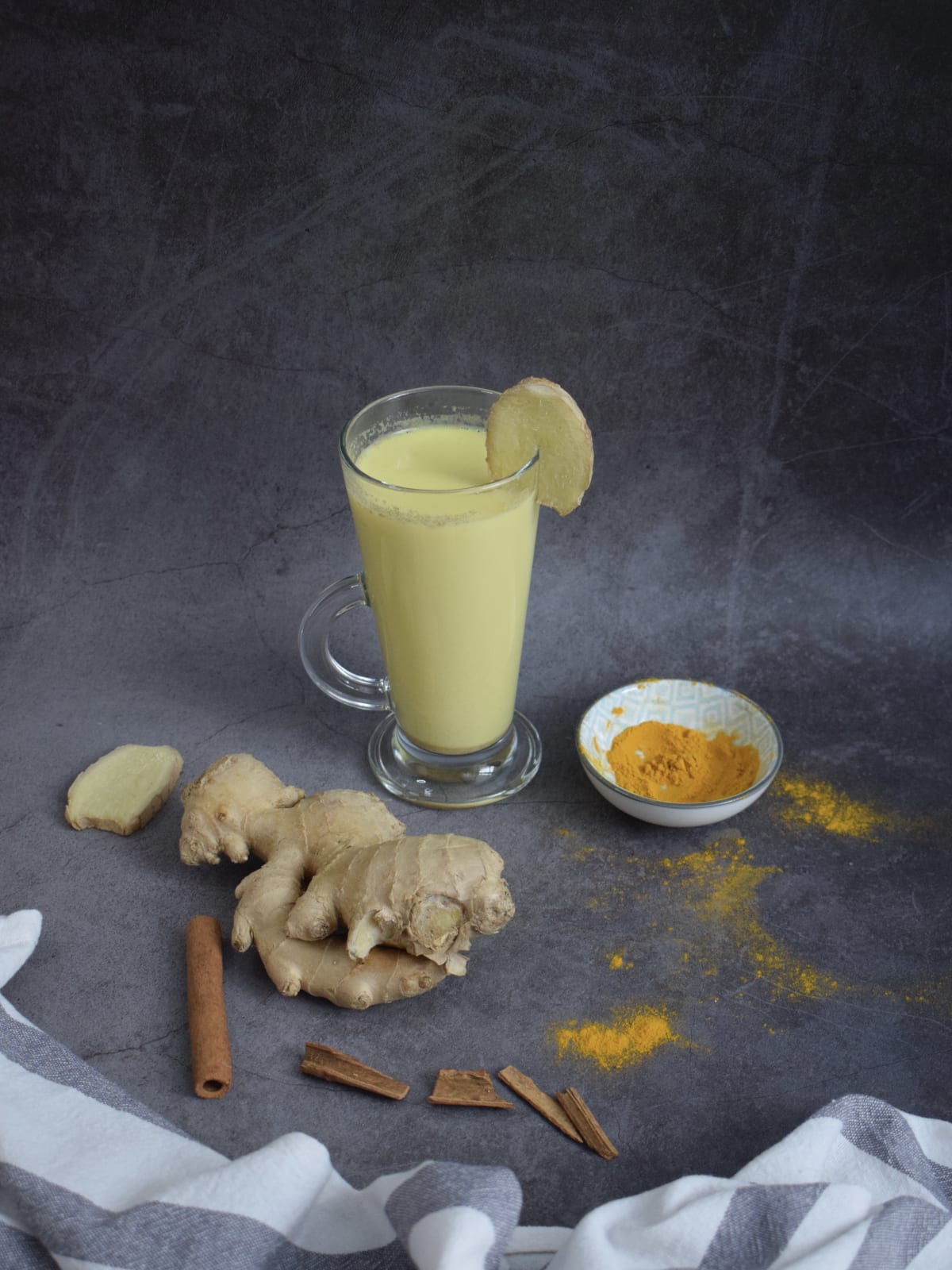 Today I have prepared for you, another warming recipe for cold days, inspired by Indian culture. This is an Ayurvedic drink that boosts your immunity and has anti-inflammatory effect. In online stores you can find golden milk powder but I decided to make it by myself. It's not difficult at all, you just need a few spices. In the original recipe, black pepper is added, which increase the action of turmeric. But I have never try it with black pepper so I decided to skip it. Fresh ginger can be replaced by ginger powder. Turmeric powder can be replaced by fresh root.
1 cup milk (of your choice)

1 cup water

2 tbsp ginger, grated or crushed

2 tsp turmeric

2 tbsp sweetener (bio Erythritol or sugar substitute)

1 tsp cinnamon powder

1/2 cinnamon stick
1
Pour all ingredients into a saucepan.
2
Put it on the stove to boil.
3
Let it simmer for about 5 minutes on medium to low heat.
4
Filter the golden milk using a strainer or filter bag.
5
Serve. Decorate with ginger.