Greek Salad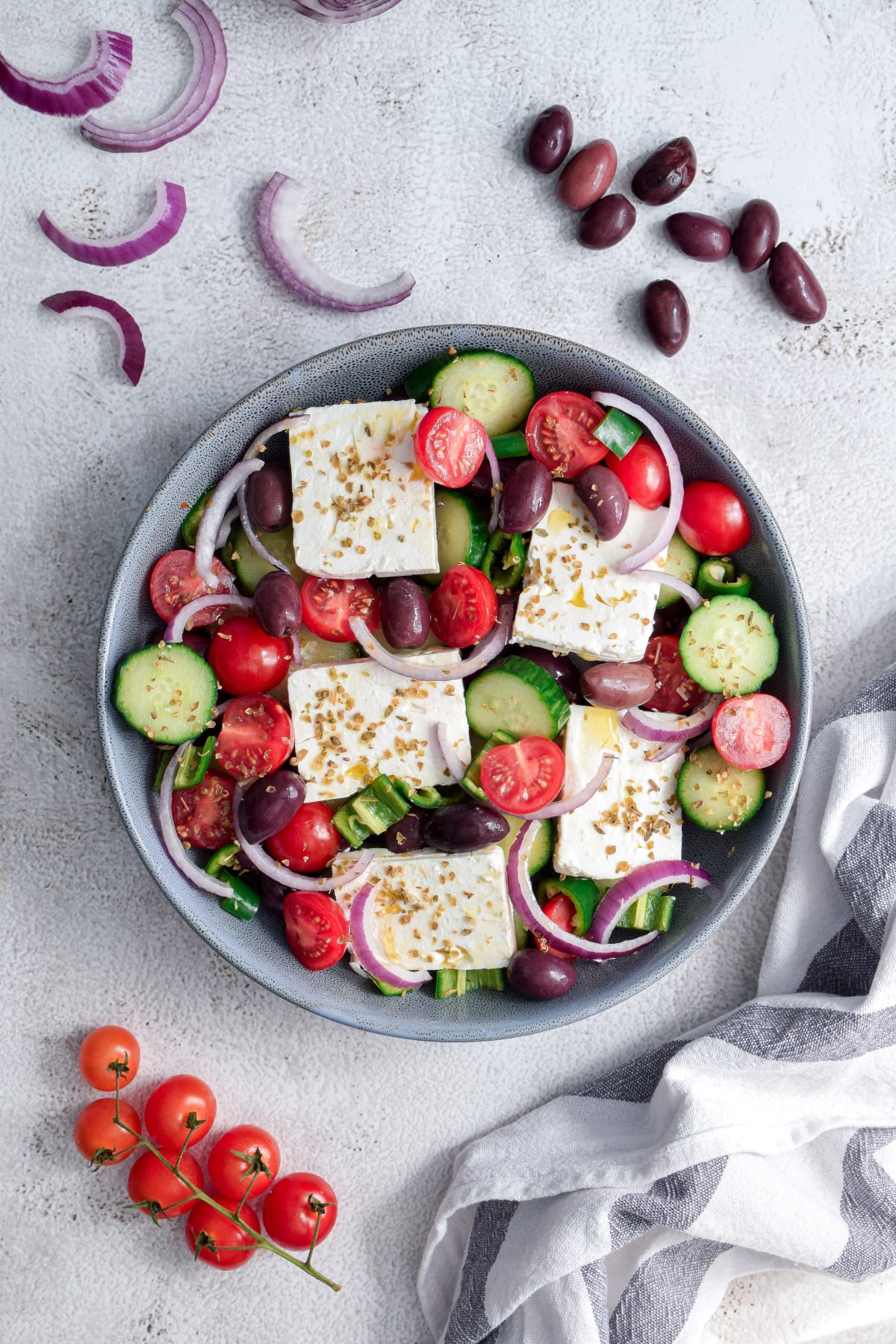 This is not the classic greek salad because I use cherry tomatoes. Drizzle with greek olive oil and dried oregano or basil.
200 g cherry tomatoes

250 g feta cheese

1 cucumber

1 red onion

50 g olives

1 bell pepper

1-2 tbsp olive oil

1 tsp dried oregano
1
Chop the cherry tomatoes into halves.
Tip:
You can use regular tomatoes as the classic version of Greek salad.
2
Peel the cucumber and chop it into thin slices.
3
Chop the red onion and bell pepper.
4
Assemble the salad. Add cherry tomatoes, cucumbers, feta cheese, bell pepper, red onion and olives.
6
Sprinkle with dried oregano.
Tip:
If you don't have oregano you can use dried basil as well.