Greek Tzatziki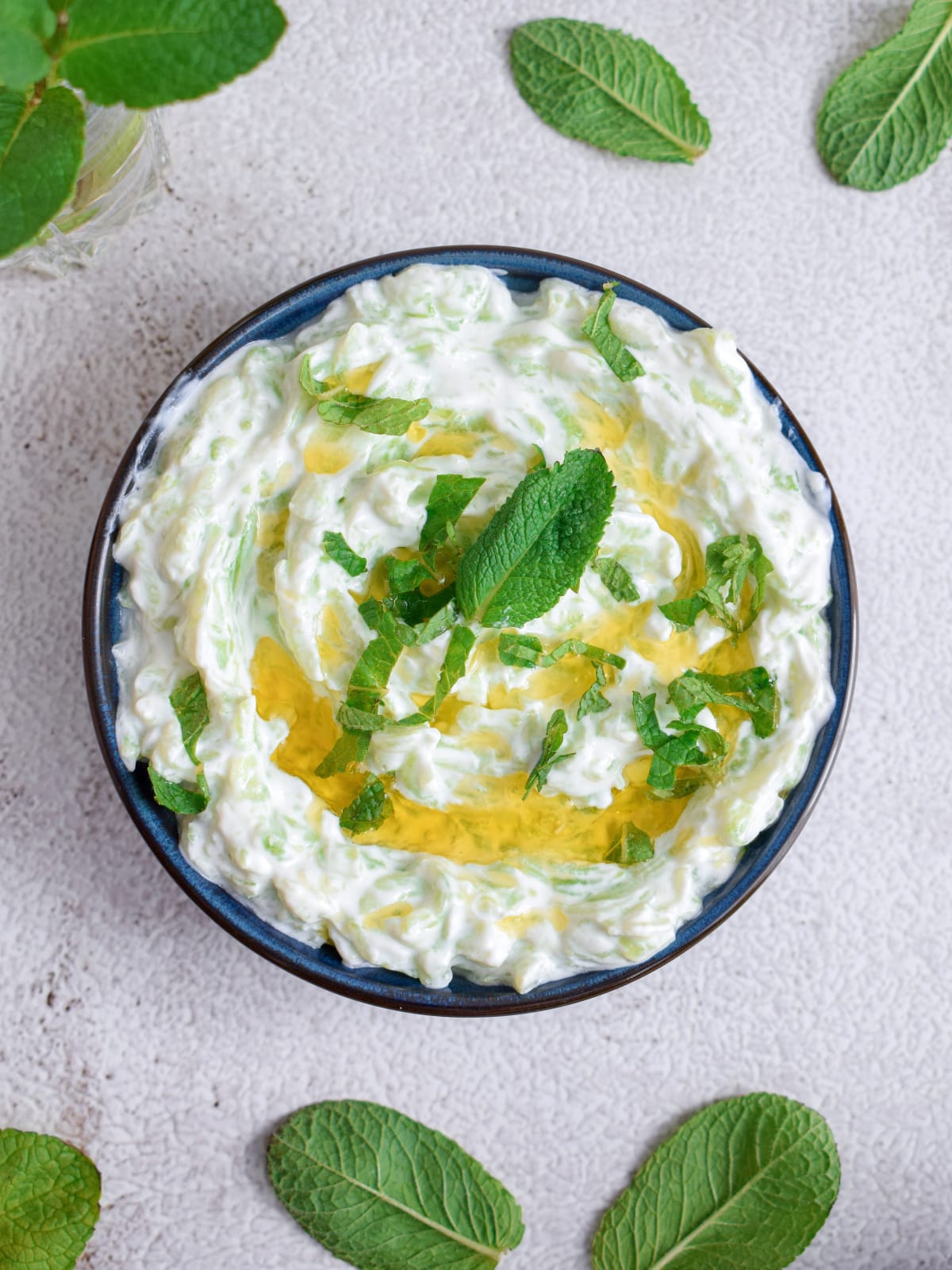 This recipe is very easy, quick and tasty. It's kind of a dip, kind of a salad. It's definately appetizer and it is served before the main course. In Grece, local people like to drink Uzo (local alcoholic fenugreek drink) with this salad. The ingredients are for 3 servings but if you invite guests, you can double the quantity, if you prefer. This is Vegetarian, Keto and Low Carb recipe.
2 cucumbers

400 g greek yoghurt

1 tbsp. olive oil

1/2 clove of garlic, crushed

1 tsp salt

fresh mint leaves
1
Peel the cucumbers. Grate them.
2
Add pinch of salt and set it aside for 5 min. Use a nut milk bag or towel to strain the cucumbers from the excess water. Squeeze them to extract all of the liquid.
3
Mix the cucumbers, salt, olive oil and garlic into a bowl. Stir.
4
Add the Greek yogurt. Stir.
5
Drizzle with more olive oil and sprinkle with some fresh mint leaves.
Tip:
You can garnish it with flat bread or garlic bread
Consume right away. It will be more tasty.