Harry Potter's Pumpkin Juice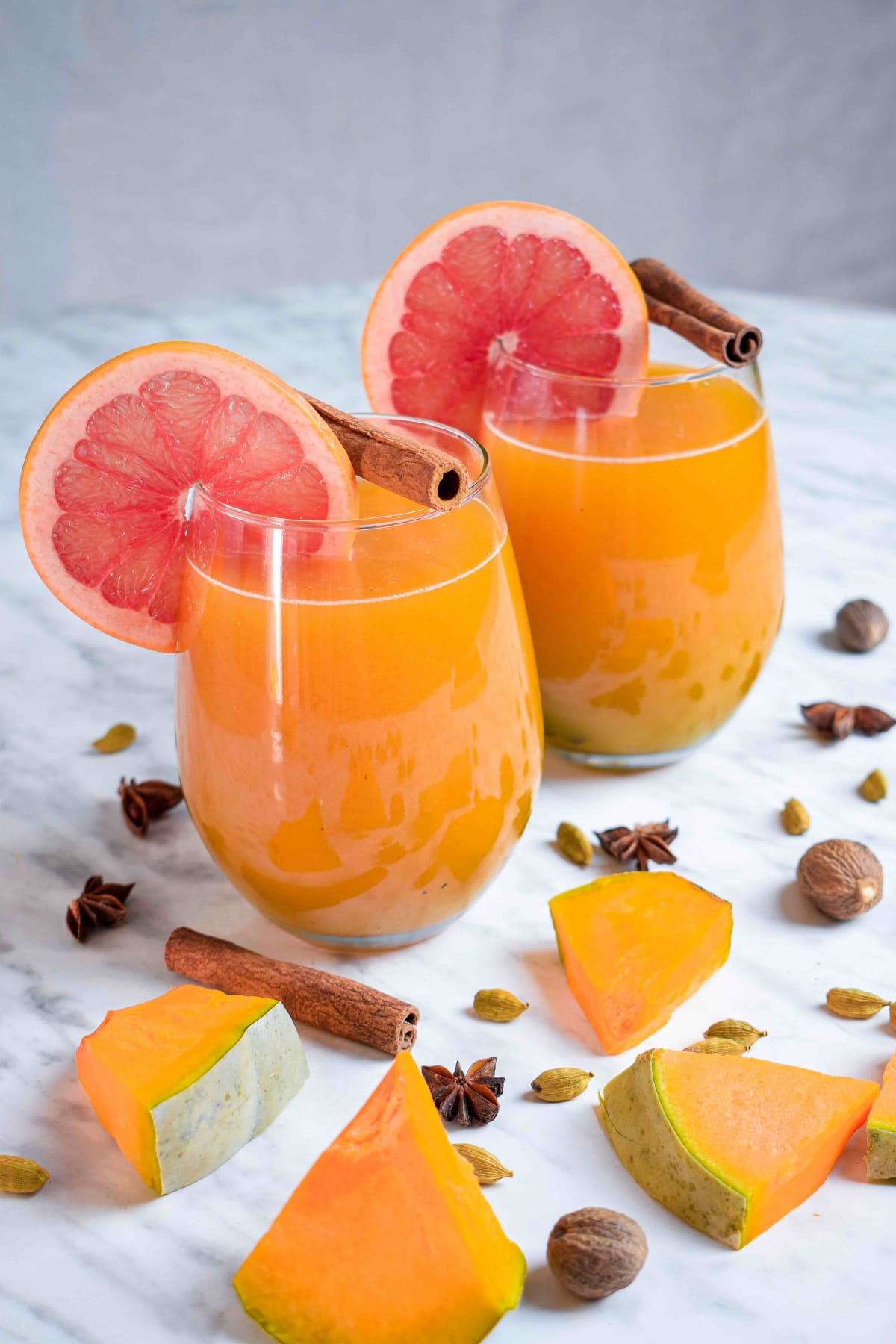 I have been listening to audio books about Harry Potter for a month and a half and one thing made a big impression on me. It is the fact that the characters regularly consume pumpkin juice. Inspired by the books, I create my own version of that juice. It's perfect good combination of flavors. It's addictive too. Now I understand why Harry Potter, Ron and Hermione adore a pumpkin juice. I create a healthy version of pumpkin juice. But the recipe is super delicious anyway. Here are some ideas you can add or change: - If you want to make juice for an evening drink, replace the apple juice with an apple cider. - If you want to make the juice fizzy, replace the cup of water with a cup of sparkling water. - If you do not have grapefruit, you can replace it with lemon, orange or tangerine juice.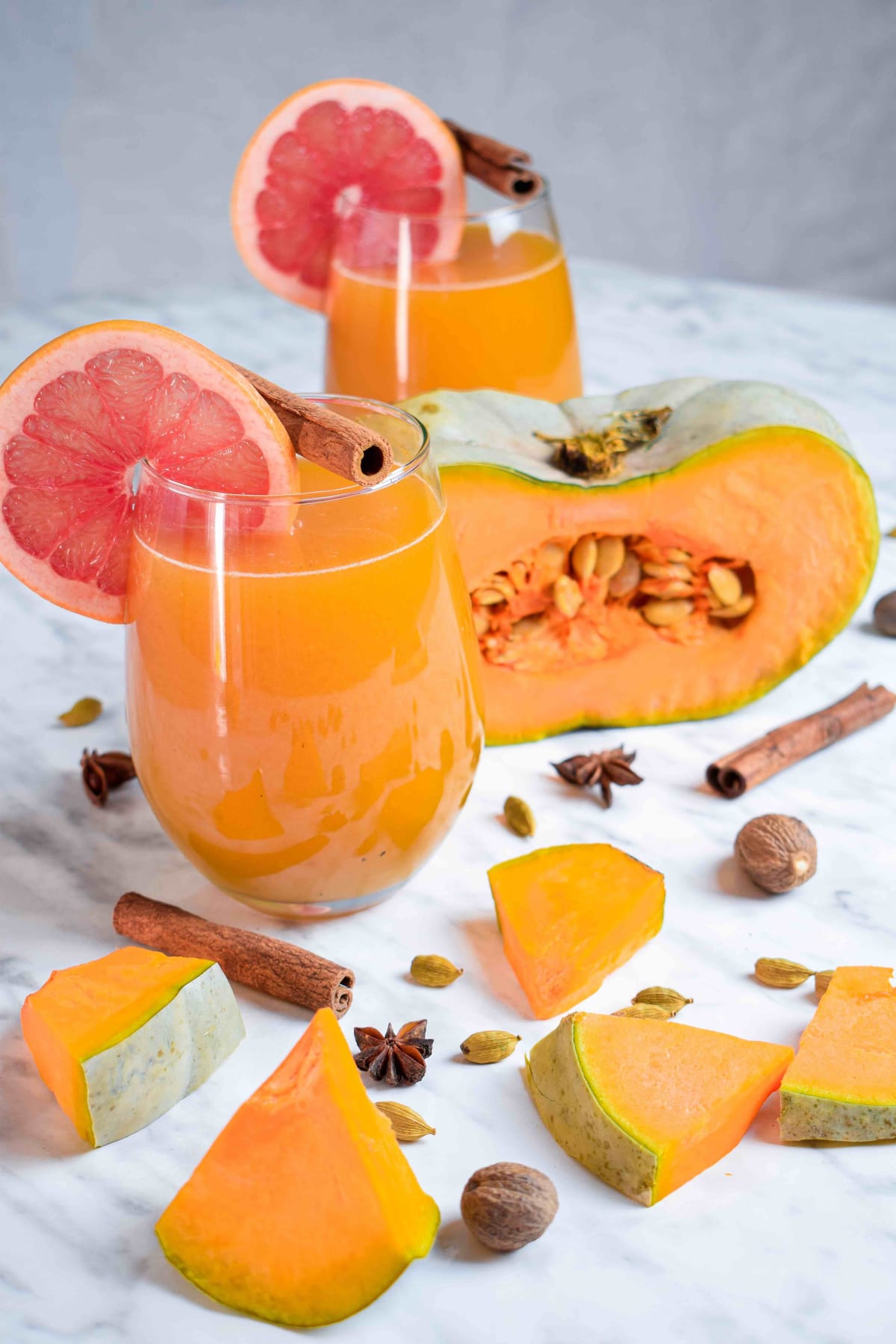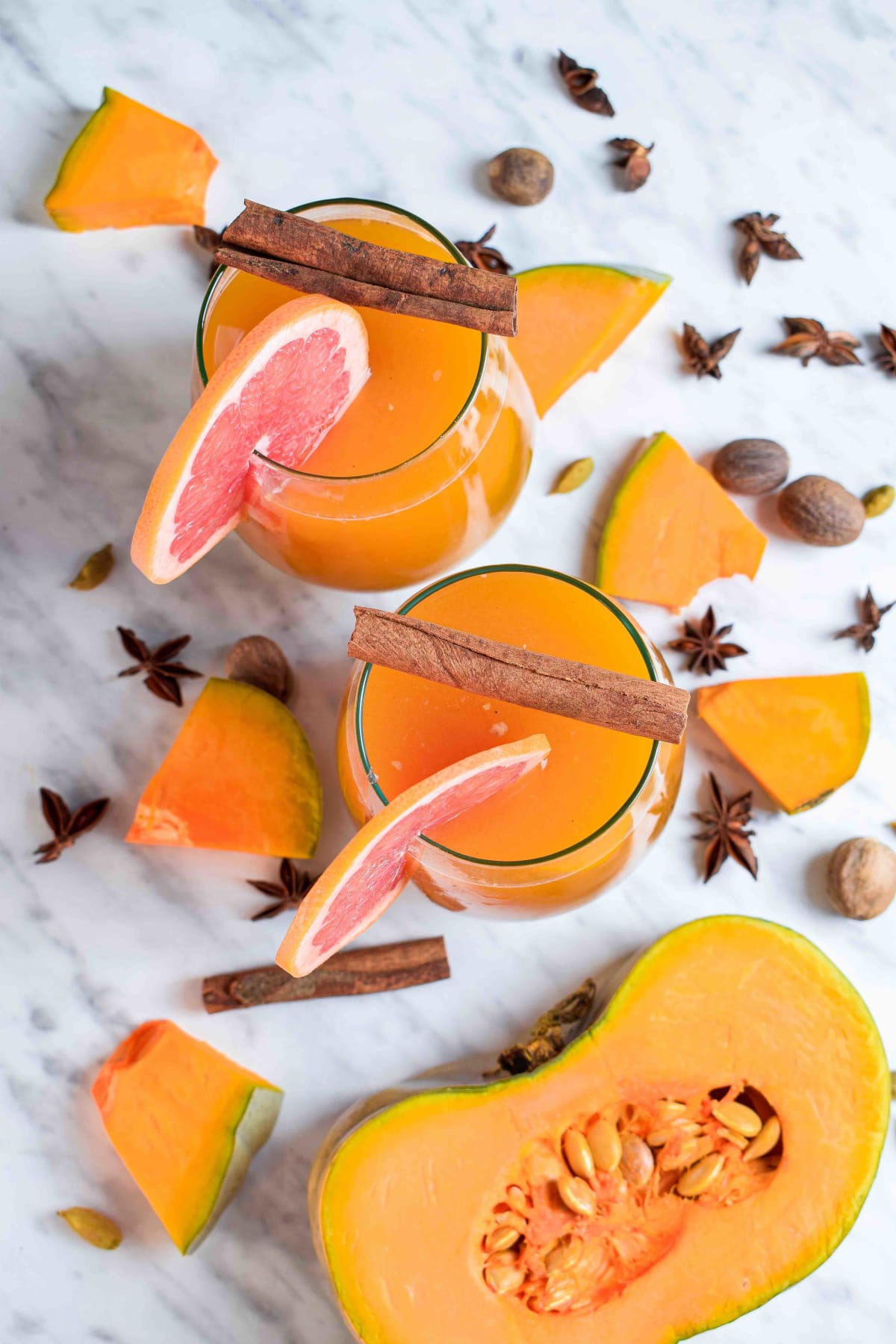 ½ cup pumpkin puree (roasted or boiled)

juice of 1 grapefruit

2 cups of 100% apple juice (sugar free)

1 tbsp vegan protein powder

1/2 tsp vanilla

¼ tsp pumpkin pie spice (cinnamon, cardamom, cloves, ginger)

1 cup water
1
Combine all ingredients (in a shaker or blender) and mix well.