Healthy Brownie Cookies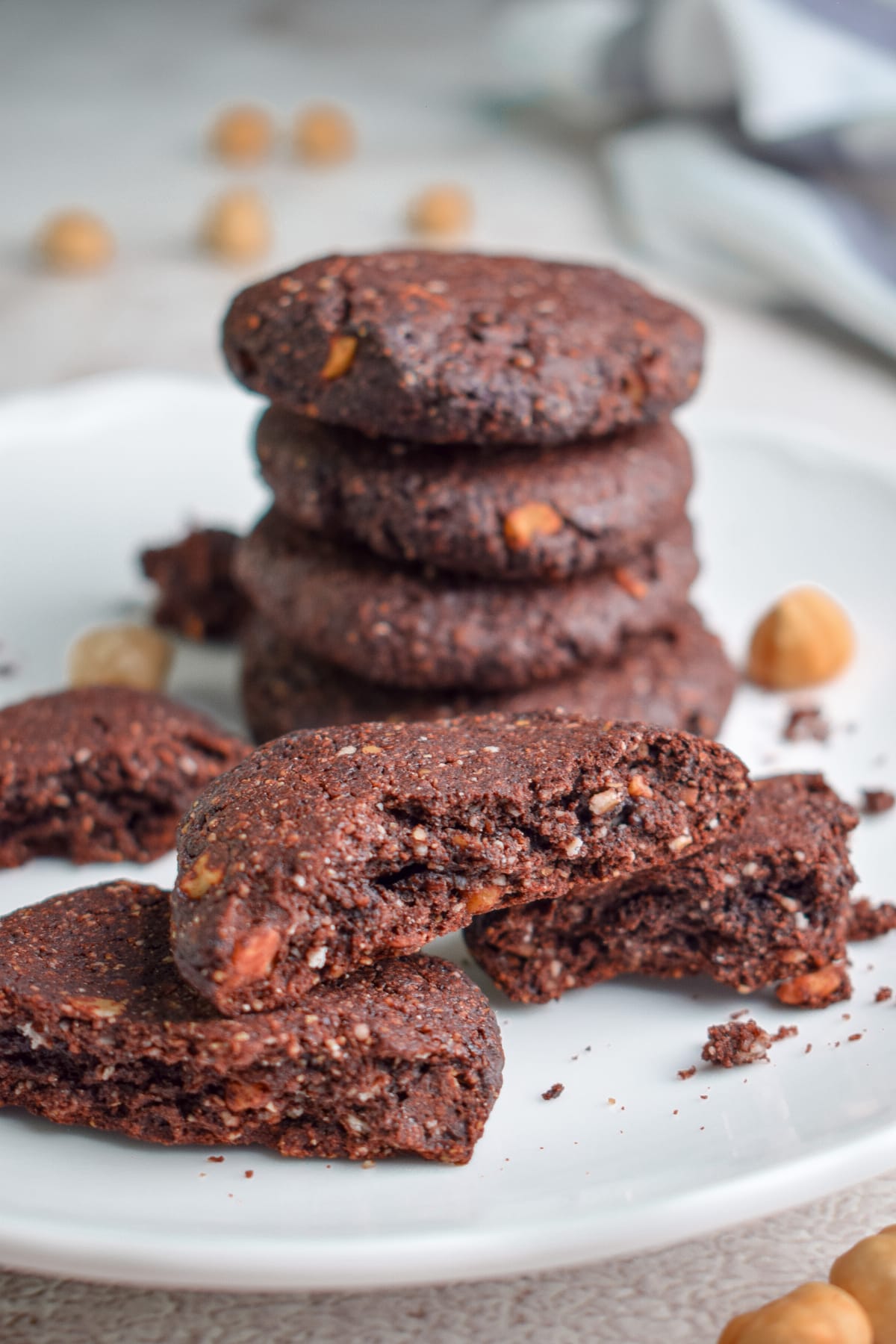 Today I show you how to make delicious brownie biscuits, but a little healthier. They are rich in fiber and protein.
3 tbsp cocoa

2 tbsp protein spread milk chocolate

1 1/2 tbsp coconut oil

3 tbsp erythritol

1 egg

2 tbsp fine oats

3/4 cup rolled oats, grounded

1 tsp baking powder

1/4 cup hazelnuts, crushed
1
Preheat the oven to 180°C (360°F). Line a baking tray with parchment paper.
2
Mix all the ingredients into a bowl. Stir until fully incorporated.
3
Grease your palms (if the dough sticks) and scoop out 1-2 tablespoonful of the dough.
4
Shape the cookies and bake them for about 15 min.