Healthy Rhubarb and Strawberry Crumble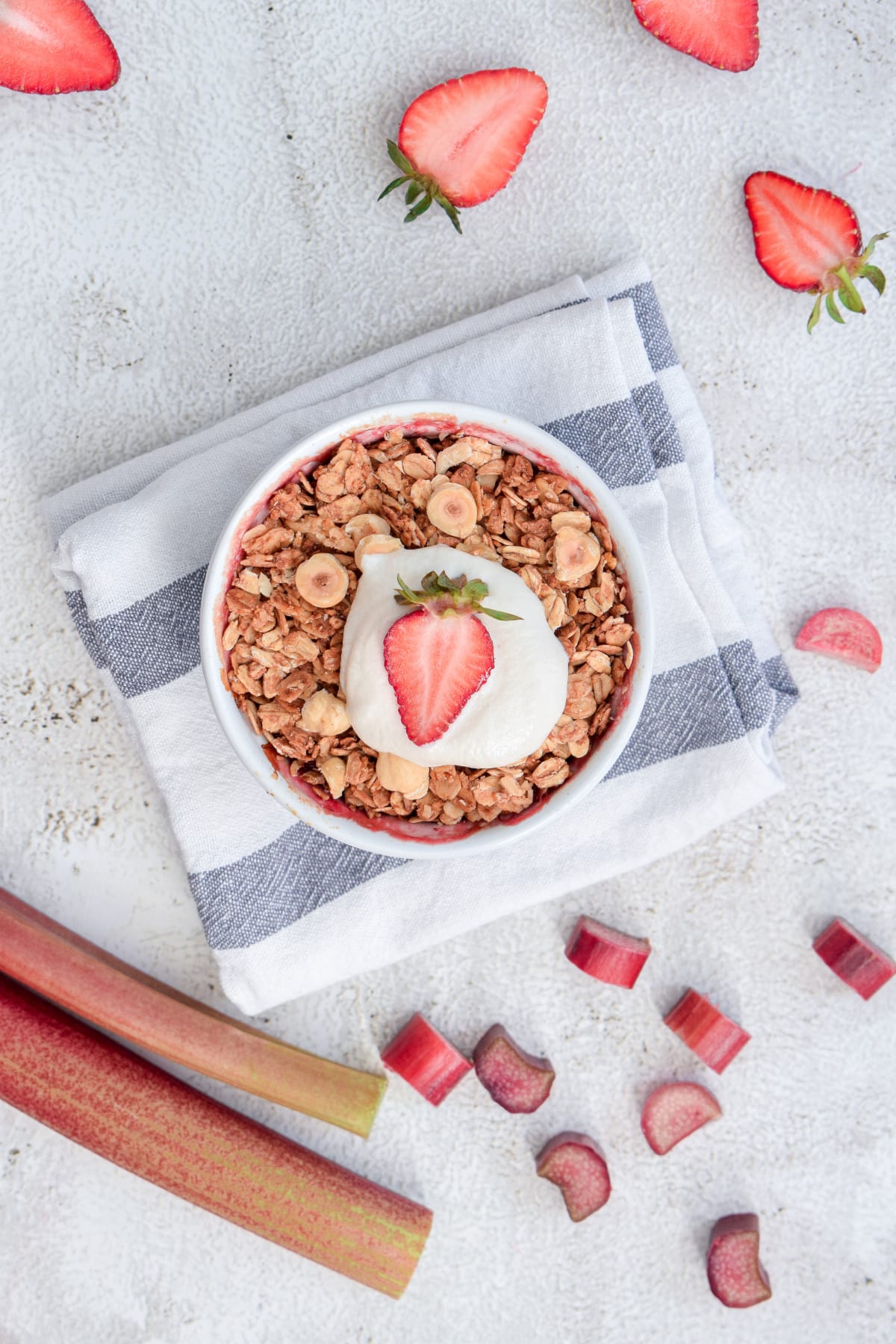 Have you ever tried rhubarb? If not, you have to do it. One of the most popular recipes with rhubarb is crumble. For so long I've been dreaming about it for several years, watching a show by Jamie Oliver. I've always wanted to make a rhubarb-strawberry crumble. I never managed to find rhubarb and I was very excited when I saw it in the supermarket. I created a healthy version of it. You should give a try. I served it with vegan yogurt and decorated it with strawberries. It turned out awesome! Have a nice day!
3/4 cup strawberries

1/4 cup rhubarb

1 tbsp tapioca flour

juice of 1/4 lemon

1 tsp vanilla

1/4 cup rolled oats

1 tbsp honey

2 tbsp coconut oil

1/4 cup raw hazelnuts (or cashews)
1
Preheat the oven to 180 C (360 F) degrees.
2
Finely chop the rhubarb and strawberries.
3
Add vanilla, tapioca flour and lemon juice. Stir.
5
For the crispy layer, mix rolled oats, honey, hazelnuts and coconut oil. Stir.
6
Pour the crispy layer over the rhubarb and strawberries.
7
Bake until the top layer is golden and the base is completely ready.
8
Serve it with vegan yoghurt, hazelnuts and decorate with strawberries.