Homemade Granola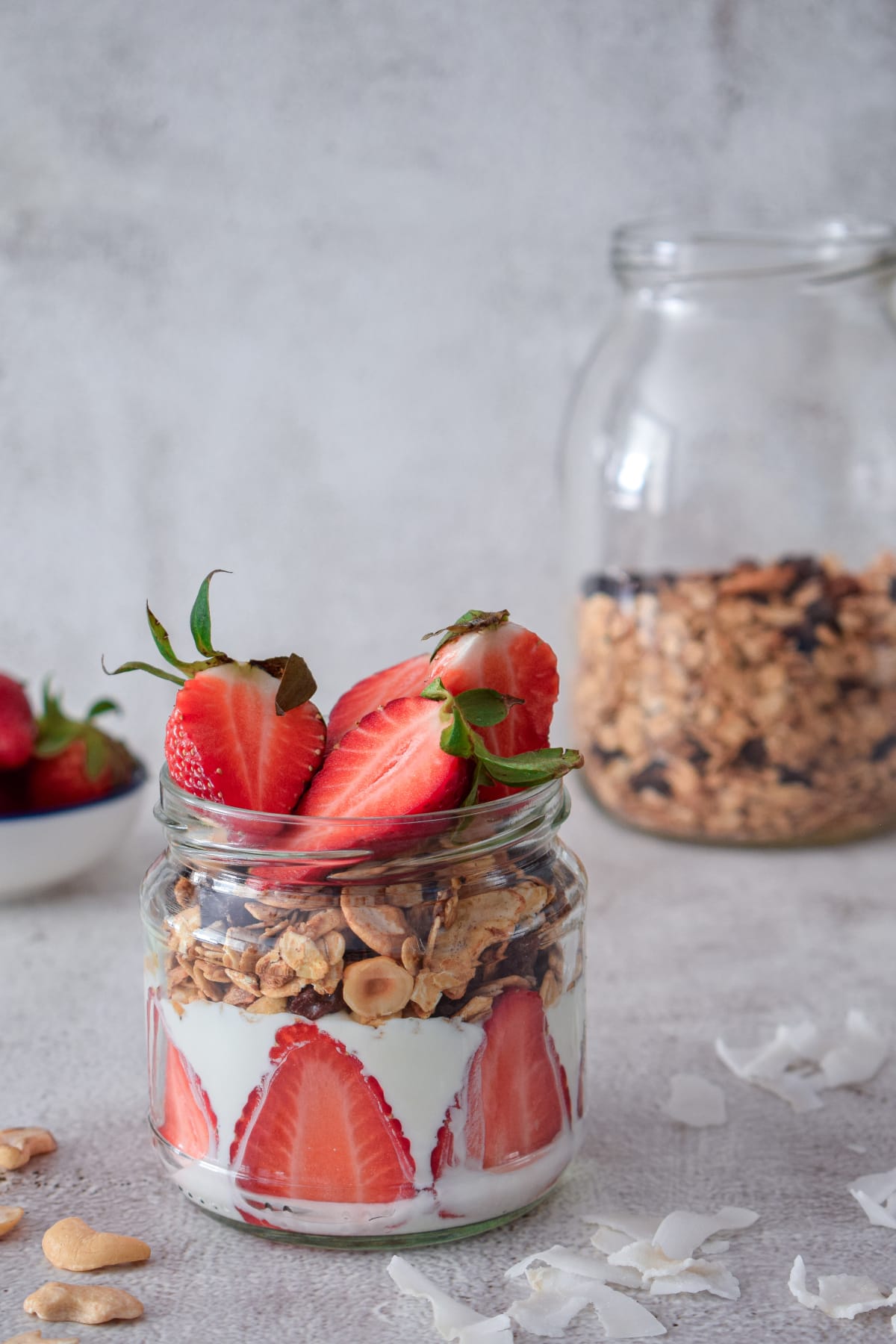 This is my all time favorite recipe for homemade granola. I hope you try it because it's so delicious.
2 cup rolled oats

1 tsp cinnamon

3 tbsp honey

2 tbsp coconut oil

1/4 cup mixed nuts

1/4 cup coconut flakes

1/4 cup cashews

1/4 cup banana chips

1/4 cup dried cherries
1
Preheat the oven at 160 C (320 F) degrees with a fan.
2
Melt the coconut oil. Pour the oats into a bowl, coconut oil, honey and cinnamon. Add the coconut flakes, cashews and the mixed nuts. Stir.
3
Spread the granola evenly on a tray covered with baking paper.
4
Bake the granola for about 10-15 min or until golden brown. Stir frequently.
5
When the granola is completely done, add the banana chips and dried cherries.
6
Let it cool down completely. Store in a tightly closed container for up to 7 days