Homemade Vegan Chocolate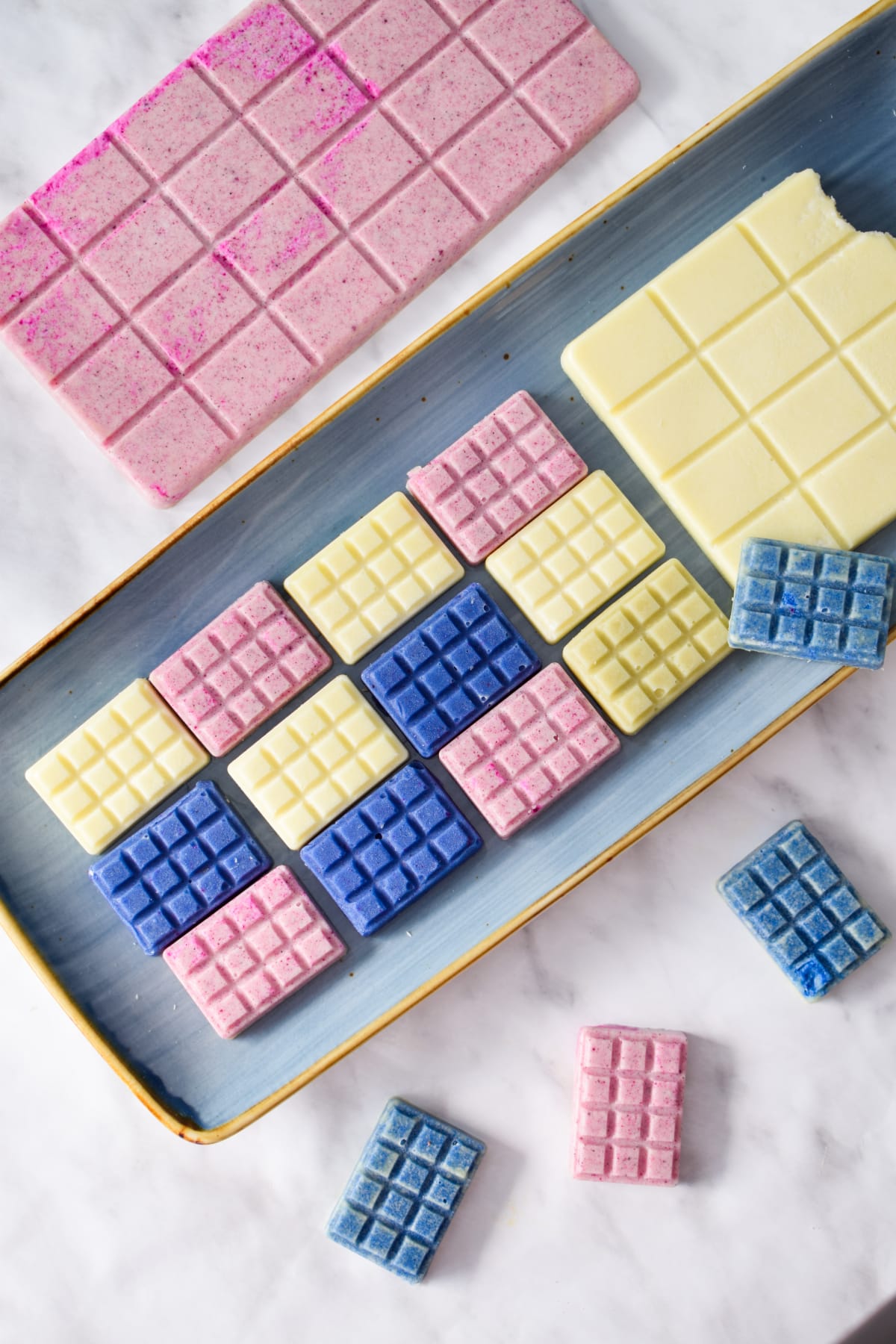 Making healthy homemade chocolate has never been so easy. Try the recipe and you will love it! Gurantee!
50g (1.8 oz) cocoa butter

40g (1.4 oz) coconut milk powder

1 tbsp powder of blue spirulina, dragon fruit or matcha
5
Refrigerate for at least 3 hours.
Note:
From this quantity I got 1 big chocolate and 5 small.