How to make Chocolate at home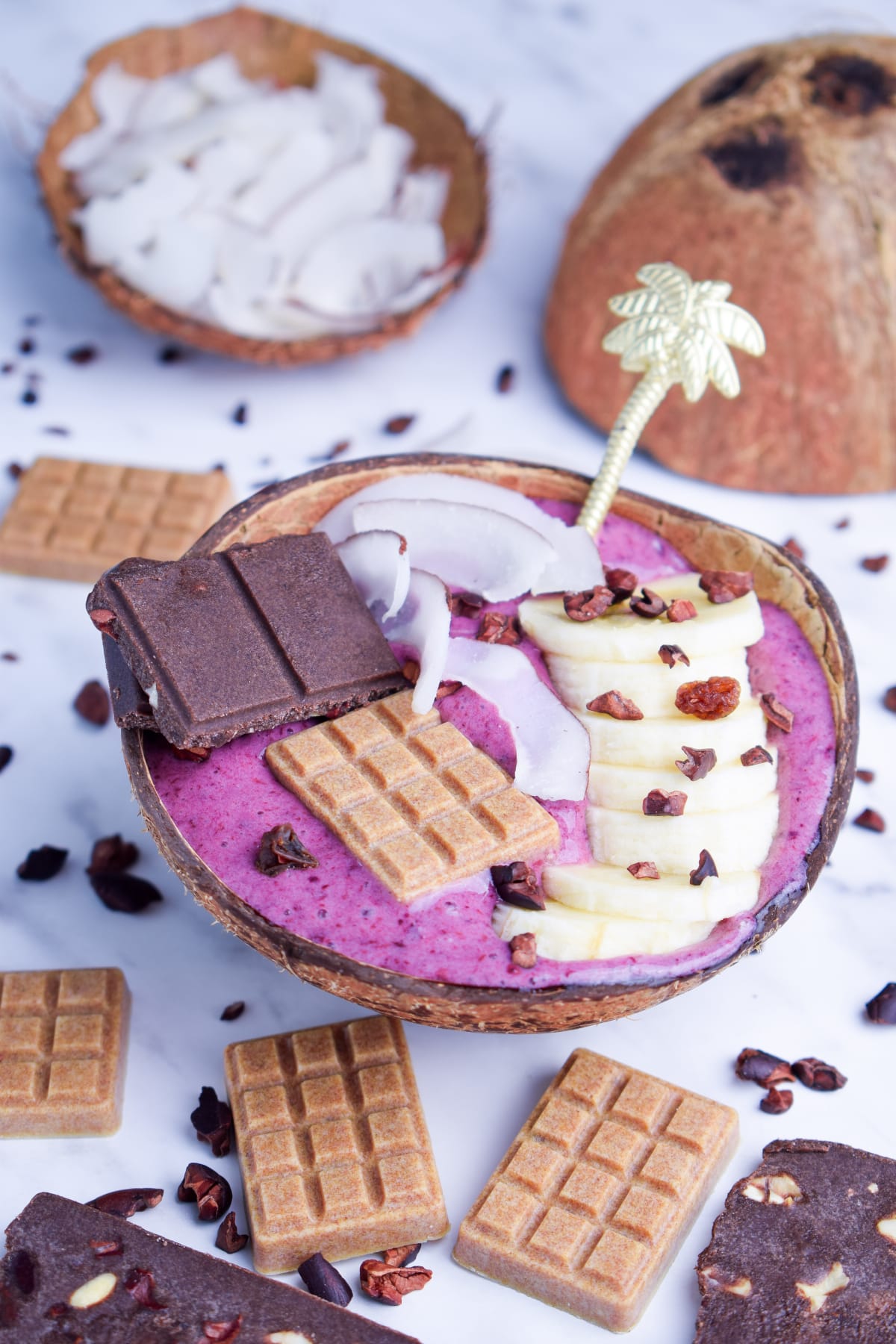 I have seen these small chocolates which are on top of the smoothie bowls all over instagram. I've got obsessed to make the same small chocolates because they look so cute. I ordered online a chocolate silicone mold and then I started to doing experiments in the kitchen. It takes a lot of tries to find the perfect quantity. Finally, I can share with you the recipe for this cute looking homemade chocolate.
60g (2.1 oz) cocoa butter

40g (1.4 oz) coconut milk powder

1 tbsp cocoa powder

3 tbsp coconut sugar, powder

1/5 cup nuts, crushed

1 tbsp raisins
1
Turn on the stove at low heat. Melt the cocoa butter using a double boiler.
2
Add coconut milk powder and coconut sugar. Optionally add the cocoa powder or leave as it.
3
Stir for 1 minute and remove it from the stove.
4
Fill the silicone molds of homemade chocolates.
5
Sprinkle with the crushed nuts and add the raisin.
6
Refrigerate for at least 3 hours.
Note:
From this quantity I got 1 big chocolate and 5 small.