Immune-Boosting Nicecream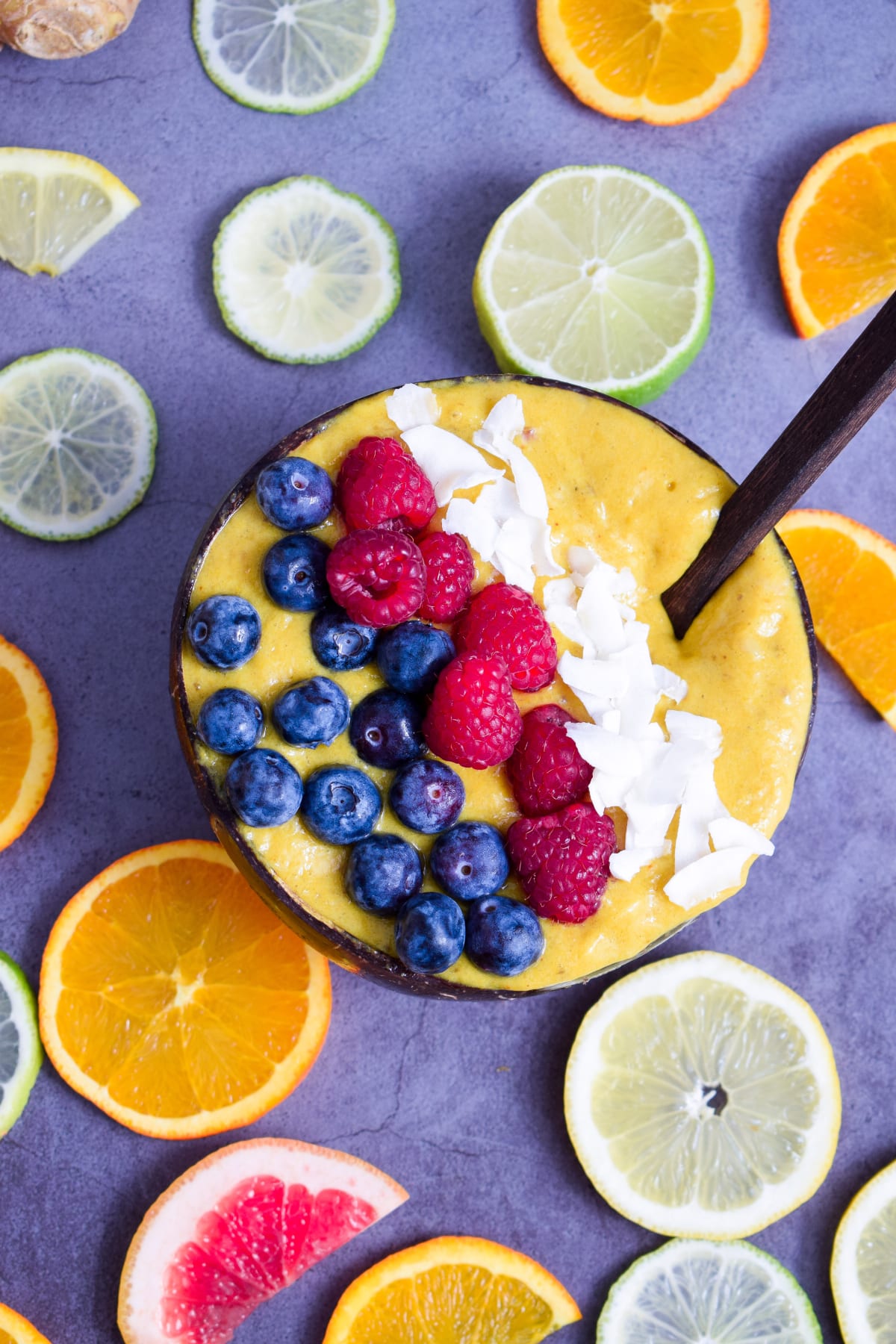 This nicecream is full of natural vitamin C, packed with superfoods and it has many healthy benefits. It is vegan, gluten free, sugar free and natural immune booster. Definitely must try!
4 bananas, frozen

1/4 cup vegan milk

1 tsp turmeric powder

1 tsp ginger powder (or fresh)

1 tbsp Immunity Mix (baobab, rosehip, ashwagandha, acerola, chili powder)
1
Blend the bananas, vegan milk and Immunity Mix using Nutribullet or kitchen blender. Blend it until the texture is very smooth and there are no lumps.
2
Pour the nicecream in coconut bowl and decorate with fruits of your choice.
Tip:
Toppings: raspberries, coconut chips and blueberries.