Italian Polenta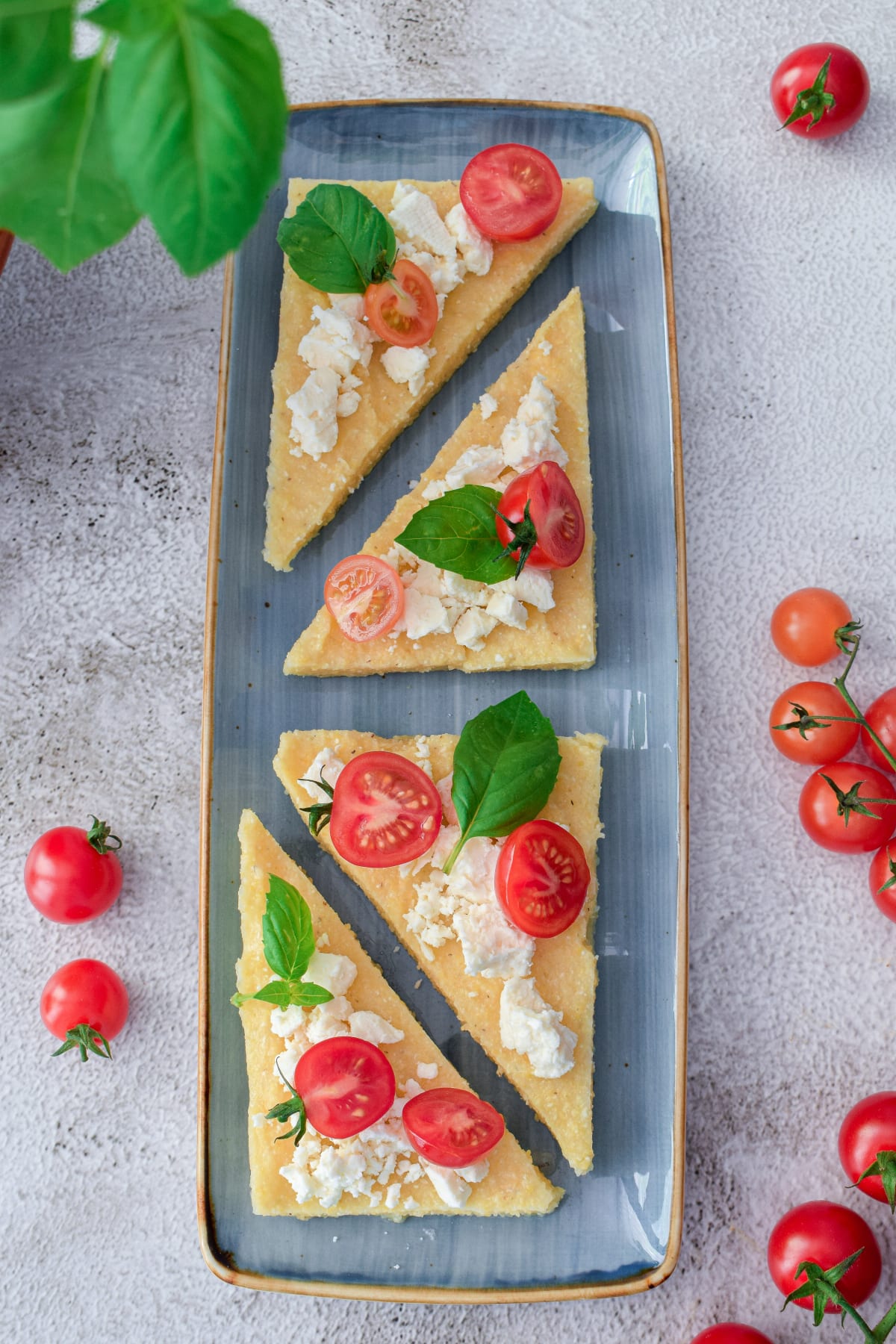 Hello friends! Last month an organic food compnay challenged me to make a recipe with polenta flour and I made polenta for the first time in my life. Until recently, I didn't know how to cook it, I was studying old Bulgarian recipes, the origin of which was from northern Bulgaria, influenced by Romanian cuisine, and others from the Rhodope Mountains. Until last month, I had tried kachamak only once in a restaurant in Pamporovo according to a Rhodope recipe. Basically, I cook the Italian style polenta decorated with cherry tomatoes, cheese and fresh basil. It worked for me the first time. Maybe I had beginner's luck. If you have more experience, I'd be happy to hear your advices and preferences.
1 cup polenta

fresh basil

cherry tomatoes

150 g feta cheese (or cottage cheese)

2 tsp salt

1 tbsp paprika

2 tbsp ghee (or butter)
1
Boil the polenta in water according to the instructions on the package. Do not leave the stove for a moment and stir constantly with a wooden spoon.
2
Add salt to polenta. I boiled it on low heat until it thickened.
3
Pour the polenta into a flat tray and let it cool completely.
4
In a saucepan, melt the ghee. Add the paprika. Stir briefly and turn off the stove.
5
Pour it on top of the polenta right after serving.