Keto Cucumber Burrito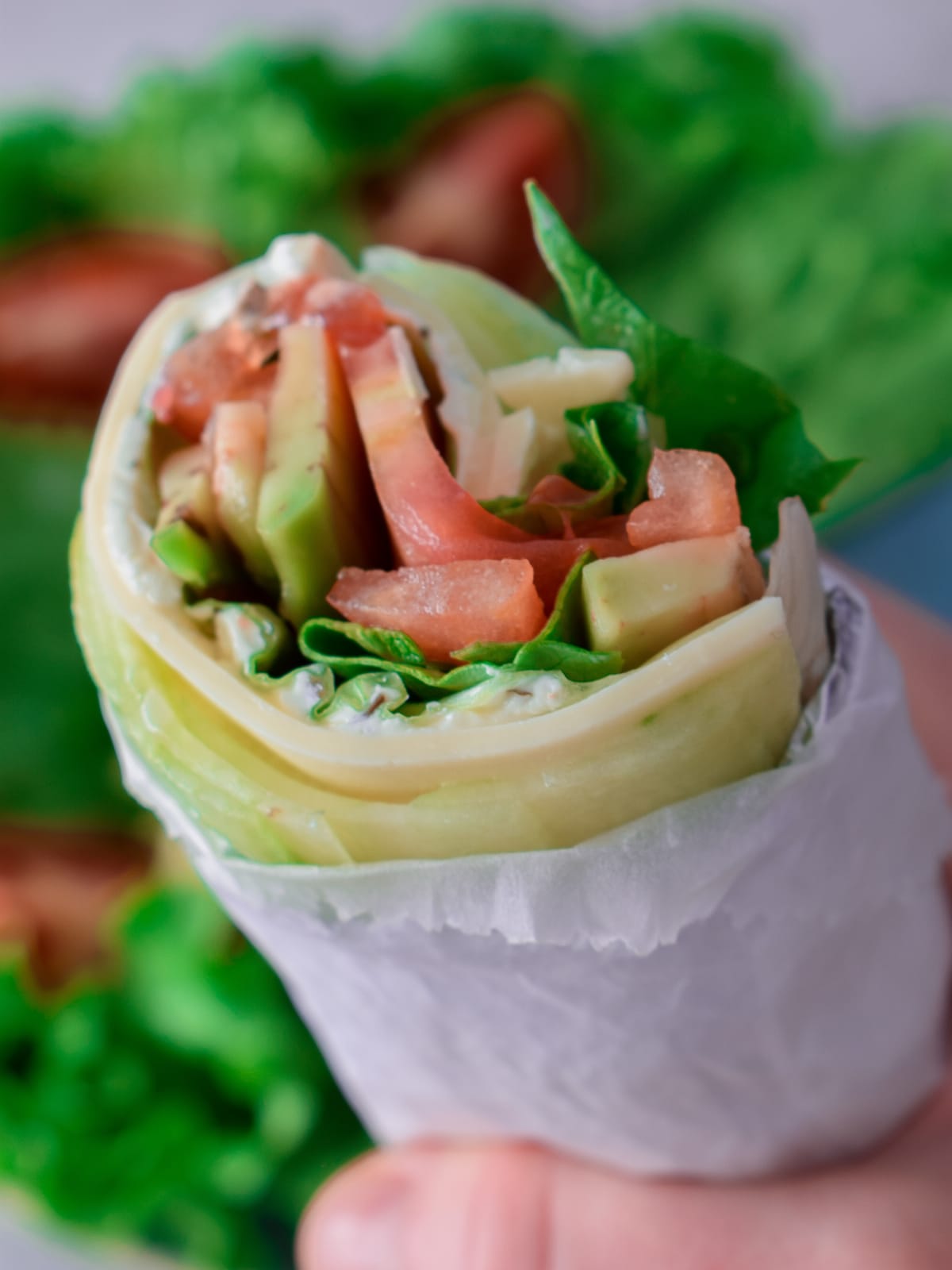 Hello friends! You may not remember, but a few months ago I tried to make a green burrito out of fresh lettuce. Naturally, I failed, but nevertheless I shared my failed attempt in a video in Instagram. I am very happy to share this recipe because I have finally found a quick, easy and most importantly successful option for a green keto burrito. I actually use a TikTok Viral Cucumber Sushi idea and turn it to Cucumber Burrito. These healthy keto burritos are high in minerals, taste fresh, and are perfect for meal prep! You guys must try this hack!
1 cucumber

6 thin slices of cheese (edam, cheddar, emmental)

4-5 tbsp cream cheese (mine is with dill and spices)

6 lettuce leaves

1 avocado, sliced

2 tomatoes, sliced

salt to taste
8
Roll into a tight roll and close the edges.
9
Use a sharp knife to cut the roll into 3 burritos.