Keto Matcha Tiramisu in a jar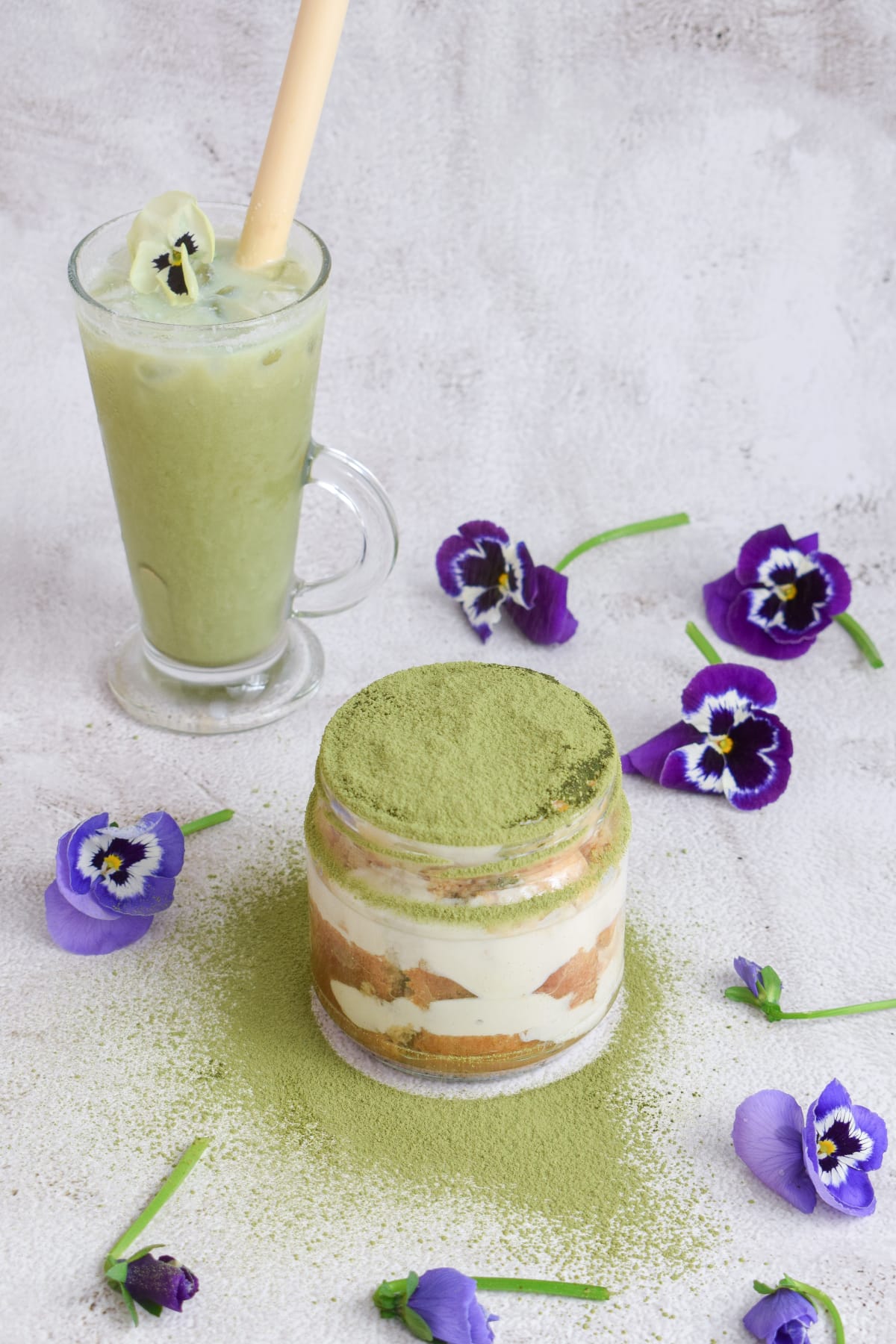 Hello friends! Today I offer you another keto dessert, suitable for afternoon tea or coffee. There are two ways to do it - dip the sponge cake in coffee or in matcha tea. You can find here my recipe for vegen keto matcha ica latte => Vegan Keto Iced Matcha Latte.
BASIC:

1 cup coffee + 1 tsp. erythritol

1 tbsp matcha (for sprinkling)

FOR THE CREAM:

300g (10.5 oz) yogurt (or cream cheese + yogurt)

3 tbsp erythritol powder

FOR THE CAKE LAYER:

2 cups almond flour

1 tsp baking powder

4 eggs

1/2 cup erythritol powder

2 tbsp coconut oil, melted
1
Preheat oven to 160 C (320F) degrees.
2
Beat the eggs, erythritol and coconut oil with a hand mixer.
3
Add the almond flour and baking powder. Stir.
4
Pour the batter in a baking tray lined with parchment paper. Bake for about 40 minutes or until a wooden skewer placed in the middle comes out clean.
5
Put 1 tsp erythritol in hot coffee and stir. Let it cool down.
6
Combine all the ingredients for the cream. Stir well until smooth cream is obtained.
7
Cut the sponge cake into smaller bites. Dip each piece into the coffee.
8
In the jar, alternate the sponge cake with the cream.
9
Sift the matcha powder and then sprinkle with it. Cool before serving.