Keto Pizza (Low Carb Pizza)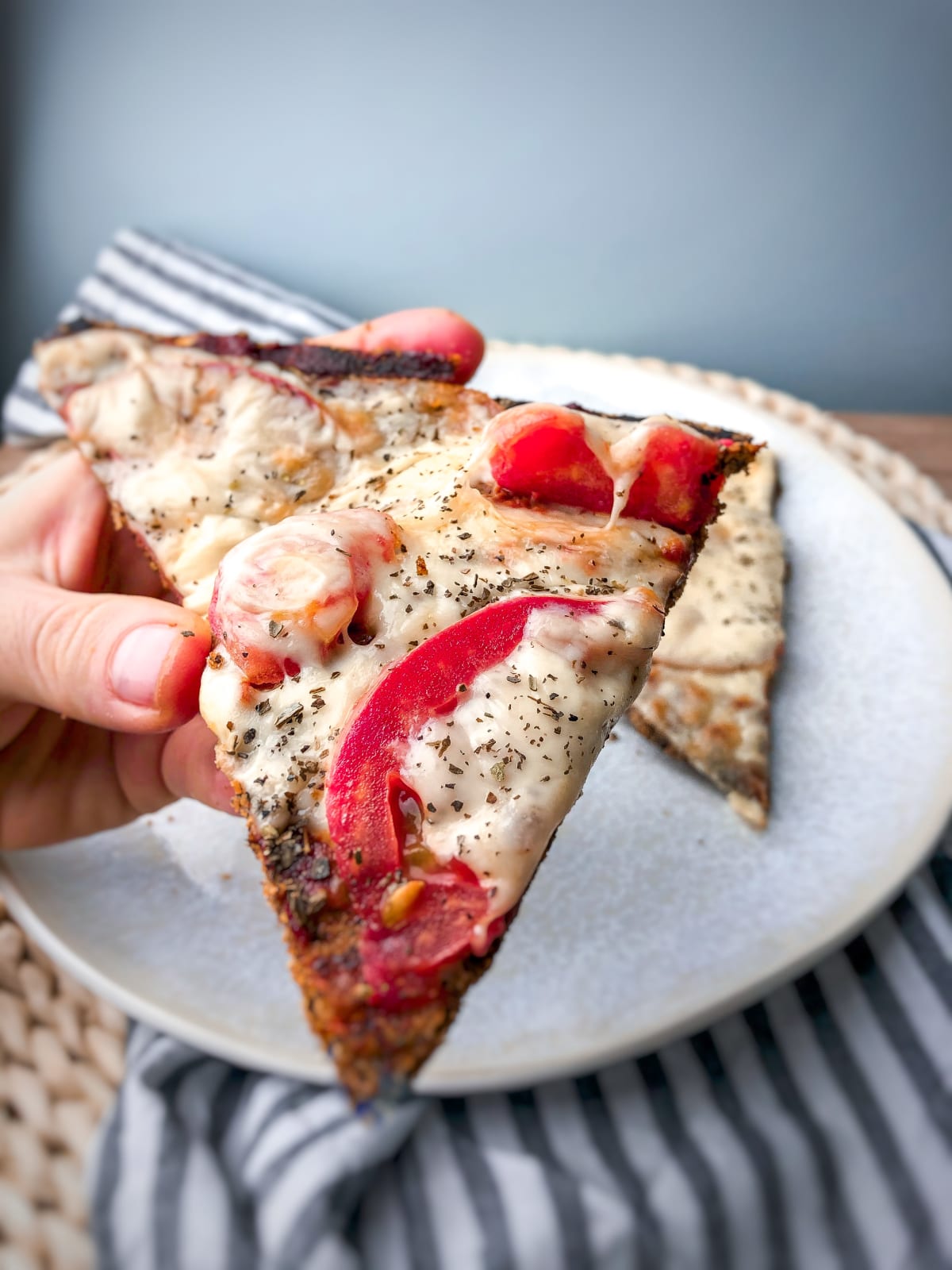 Welcome to my food blog! Today, I'm thrilled to share a fantastic recipe for Keto Low Carb Pizza that will satisfy your pizza cravings while keeping you on track with your ketogenic or low-carb lifestyle. This pizza is not only delicious but also incredibly easy to make. This Keto Low Carb Pizza is a game-changer for anyone following a ketogenic or low-carb diet. The combination of coconut flour and flaxseed flour creates a crust that is both crispy and satisfying. You won't even miss the traditional high-carb pizza crust! Feel free to get creative with your toppings. Add some grilled chicken, pepperoni, bacon, or even some fresh basil for added flavor. The possibilities are endless! I hope you enjoy making and savoring this delicious Keto Low Carb Pizza. It's a guilt-free way to indulge in your favorite comfort food. Stay tuned for more mouthwatering keto and low-carb recipes on my blog.
1 cup coconut flour

1 cup flaxseed flour

1 tsp. baking powder

1 tbsp. olive oil

1 tsp. salt

2 eggs
1
Preheat your oven to 320°F (160°C).
2
In a large mixing bowl, combine the coconut flour, flaxseed flour, baking powder, and salt. Mix well to ensure all the dry ingredients are evenly combined.
3
Create a well in the center of the dry ingredients and crack the eggs into it. Add the olive oil as well.
4
Using a fork or a whisk, gently beat the eggs and mix them into the dry ingredients. Continue mixing until a dough forms.
5
Once the dough starts to come together, use a spatula to transfer it to the baking tray lined with parchment paper.
6
Flatten and shape the dough into your desired pizza crust shape. Aim for a thickness of about 1/4 inch (0.6 cm).
7
Bake the crust in the preheated oven for about 20 minutes, or until it starts to turn golden brown.
8
Remove the crust from the oven and increase the temperature to 482°F (250°C).
9
Add the tomato puree, sliced fresh tomatoes, cucumber pickles, shredded mozzarella cheese and dry oregano.
Note:
You can use sugar-free marinara sauce, more sliced vegetables, and any other keto-friendly ingredients you love.
10
Place the topped pizza back into the oven and bake for an additional 5 minutes, or until the cheese is melted and bubbly.
11
Remove the pizza from the oven and let it cool for a few minutes before slicing and serving.