Keto Spinach Fettuccine Pasta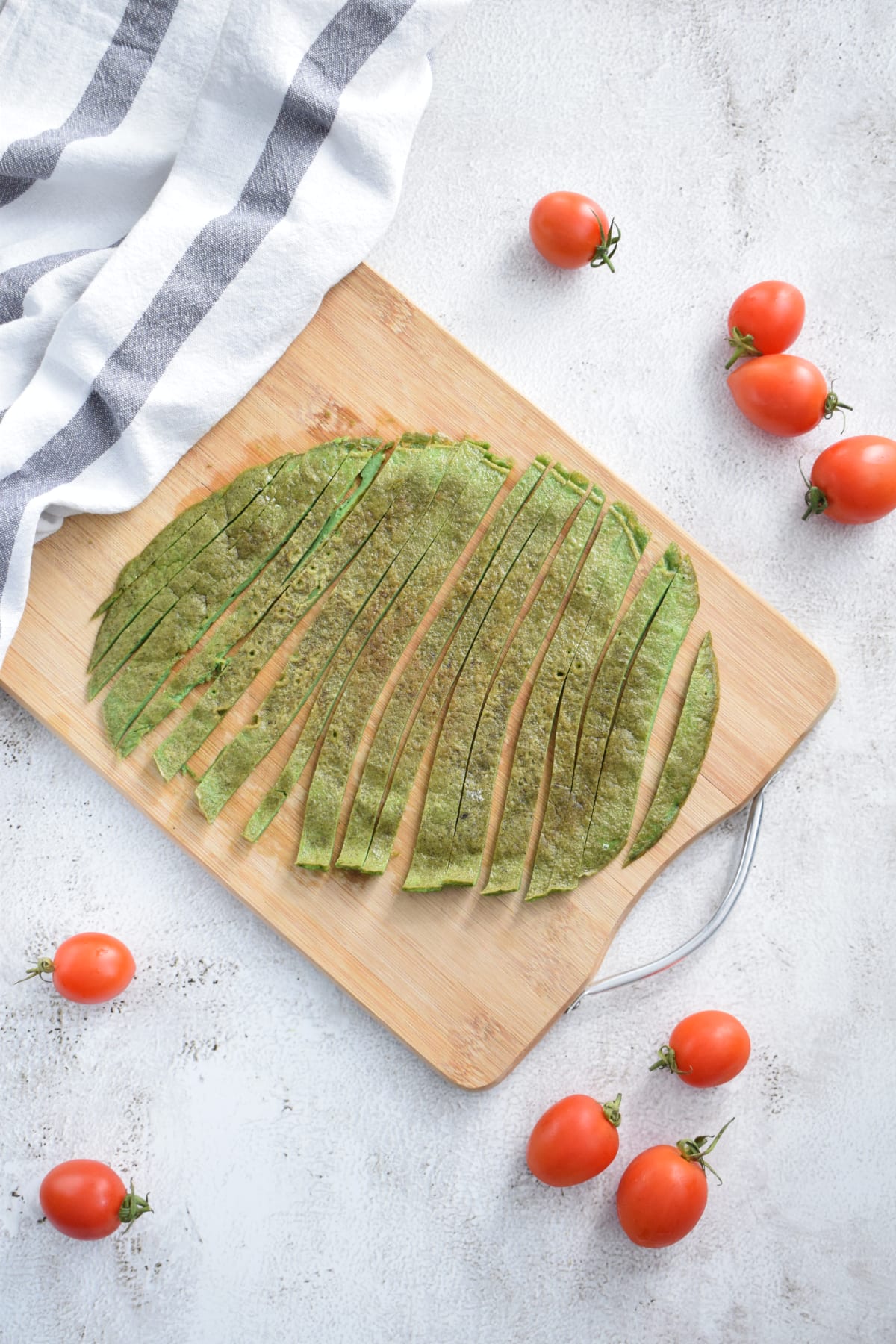 Basically I split the main recipe into two different parts. This is the first one. Check the second part of the recipe here => Viral Tiktok Feta Pasta with Keto Spinach Fettuccine. No oven needed.

Here is my video recipe. Please subscribe to my You Tube channel and leave a thumbs up if you like it.


100 gr spinach (handful)

3 eggs

1 tsp salt

1 tsp pepper

2 tbsp dried tomatoes oil
2
Mix all ingredients in a bowl.
3
Blend the ingredients using a hand blender, high speed blender or nutribullet.
4
Place a non-stick pan on the stove and turn on it at medium heat.
5
Pour the whole amount of the mixture into the pan.