Keto Spinach Omelette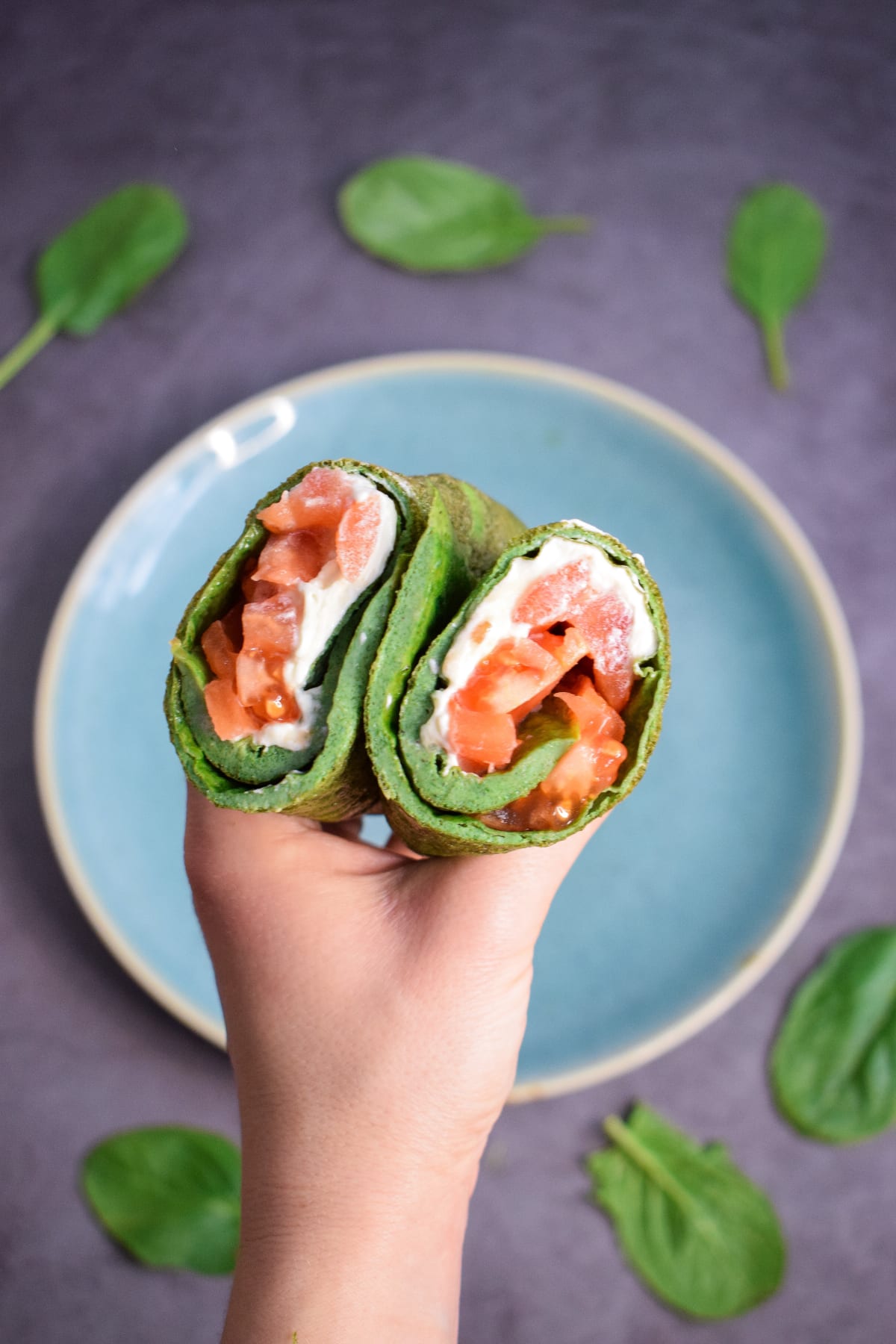 Hello friends, today is a healthy KETO vegetarian recipe day. It's very easy and quick. It's perfect for lunch, especially if you work from home like me and have an hour lunch break. For me, spinach and eggs are super foods. From eggs we get all the basic amino acids necessary for the body, and spinach is rich in minerals and vitamins.
100g spinach (handful)

3 eggs

1 tsp salt

1 tsp black pepper

Stuffing:

2-3 tbsp cream cheese

1 tomato, sliced

2-3 sun-dried tomatoes
1
In a bowl combine spinach leaves, eggs, salt and black pepper.
2
Blend the omelette ingredients using a hand blender, high speed blender or nutribullet.
3
Place a non-stick pan on the stove and turn on it at medium heat.
4
Pour the whole amount of the mixture into the pan.
5
Flip the omelette if you prefer or do not flip it but cook it under the lid.
6
Serve it and spread the cream cheese, add slices of tomato and sun-dried tomatoes.
Tip:
Don't worry if the mixture seems too liquid. It will tighten. It needs more time to bake than a regular omelette. The pan should be on medium heat during the cooking.