Keto Sponge Cake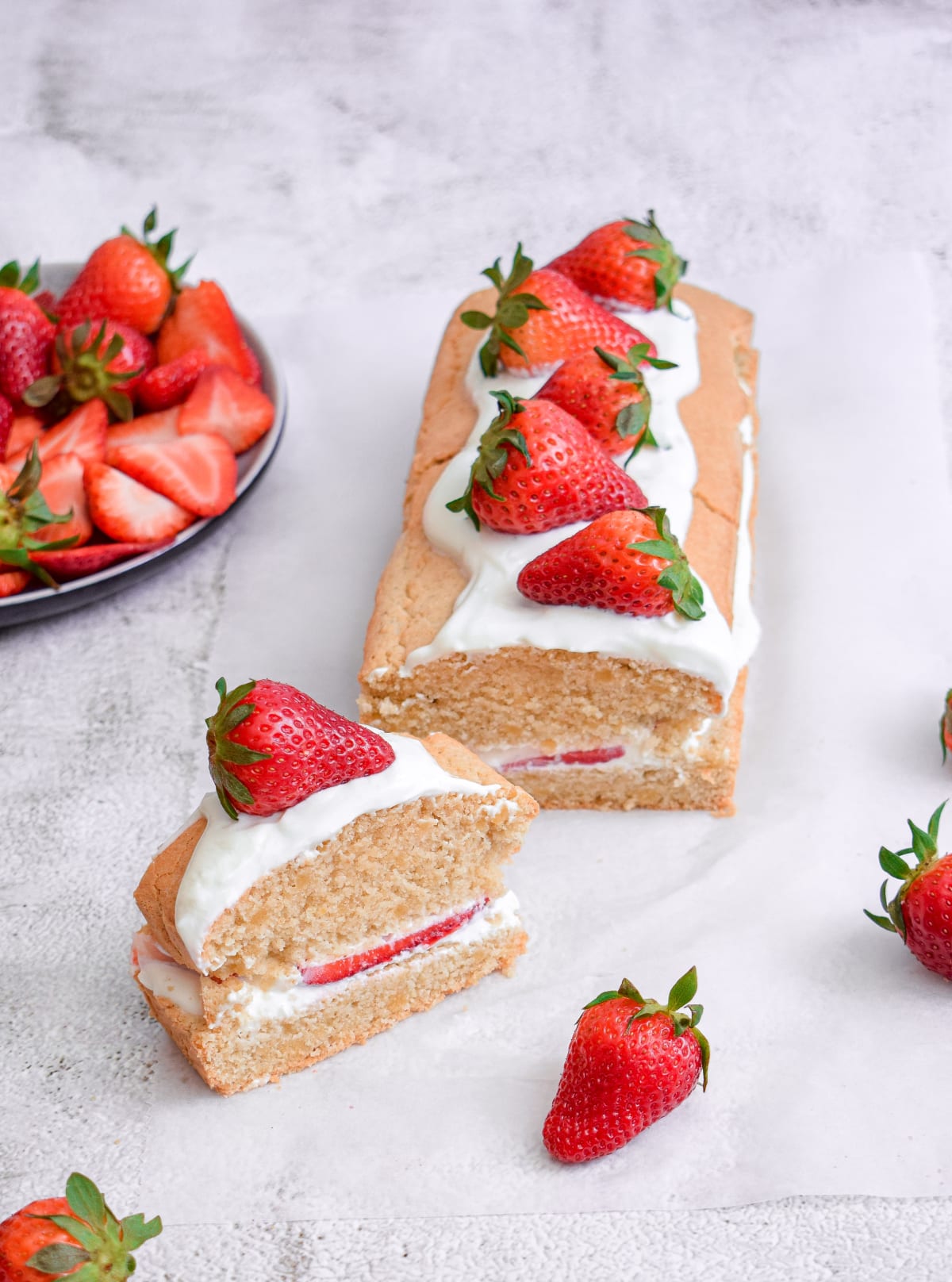 Hi everyone! It's this time of the year that everybody tries to lose some weight gained during Christmas celebrations and New Year Eve's party. I'm going to start a keto diet and workouts in the gym (at least 2-3 times a week). As I promise, here is the recipe for my foolproof keto cake ...
Ingredients for the batter:

2 cups almond flour

1 tsp baking powder

1 tsp vanilla

4 eggs

1/2 cup erythritol powder

2 tbsp coconut oil, melted

zest of 1 lemon

For the frosting:

500 g ricotta (cream cheese), room temperature

5 tbsp greek yogurt

5 tbsp erythritol powder

handful of strawberries (for decoration)
1
Preheat the oven to 160 C (320F) degrees.
2
Beat the eggs, erythritol, vanilla, lemon zest and coconut oil with a hand mixer.
3
Add the almond flour and baking powder. Stir with a spatula.
4
Pour the batter into a baking tray lined with parchment paper. Bake for about 40 minutes or until a wooden skewer placed in the center comes out clean.
5
Mix the ricotta cheese, Greek yogurt and erythritol in a bowl until smooth.
6
Cut the cake into two-three layers horizontally. Alternate layer of sponge cake, cream and strawberries. Finish with the cream. Decorate the cake with more strawberries.