Lemon Cumin Rice (Lemon Jeera Rice)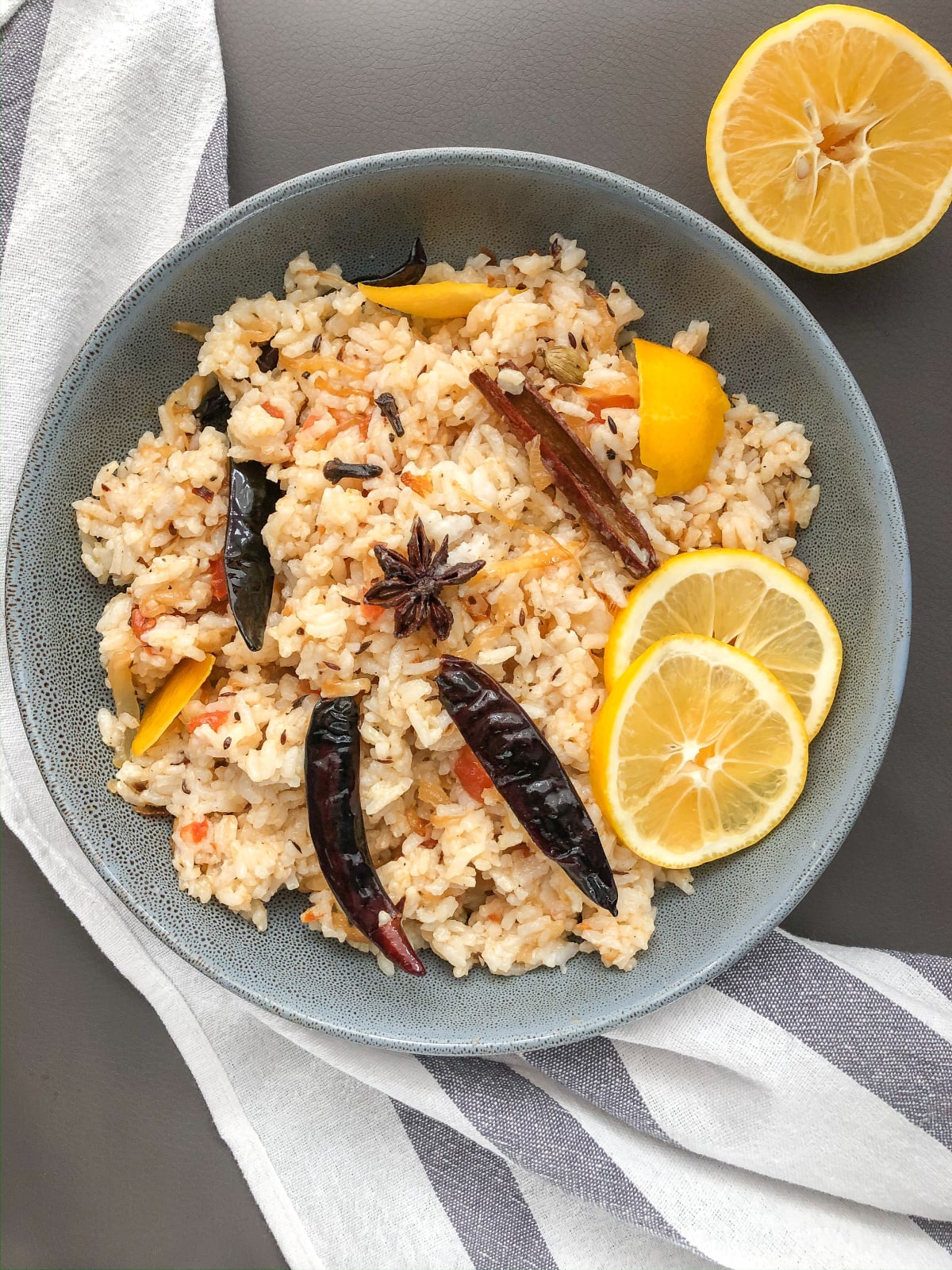 Hello friends, today's recipe is inspired by Indian and Caribbean cuisine, the two have nothing in common, but they came together perfectly in this recipe - Aromatic Rice, which is slightly spicy with many different aromas and a unique taste. The recipe is lean, suitable for vegans and vegetarians. I eat the rice as a main course, but you can certainly use it as a side dish to your main if it's meaty.
2 cups rice, cooked

zest and juice of 1/2 lemon

3 tbsp. olive oil

1 onion, sliced

1 clove of garlic, crushed

1 tomato, diced

4 dry red chilli peppers

1 star anise, whole

1 tsp cumin seeds

1 cinnamon stick

4 cloves

3 green cardamoms

1 bay leaf

salt

pepper

1 tsp red chilli powder,optioinal
1
Heat the olive oil in a pot on the stove over medium heat.
2
Add bay leaf, cinnamon, anise, green cardamom, cloves, cumin seeds and chilli peppers. Stir.
3
Once the onion turns golden brown, add the garlic. Fry it for 30 seconds.
4
Add the tomato and cover the pot. Let it simmer on medium to low heat.
5
Add salt and red chilli powder.
6
Add the cooked rice, black pepper, lemon zest and lemon juice.
7
Stir the rice to mix well with all the ingredients. Turn off the heat.
Note:
it is very important that the fire is moderate throughout the cooking time, do not switch to the highest in any case, because the spices burn very quickly.