Low Carb Bagels (Keto Friendly)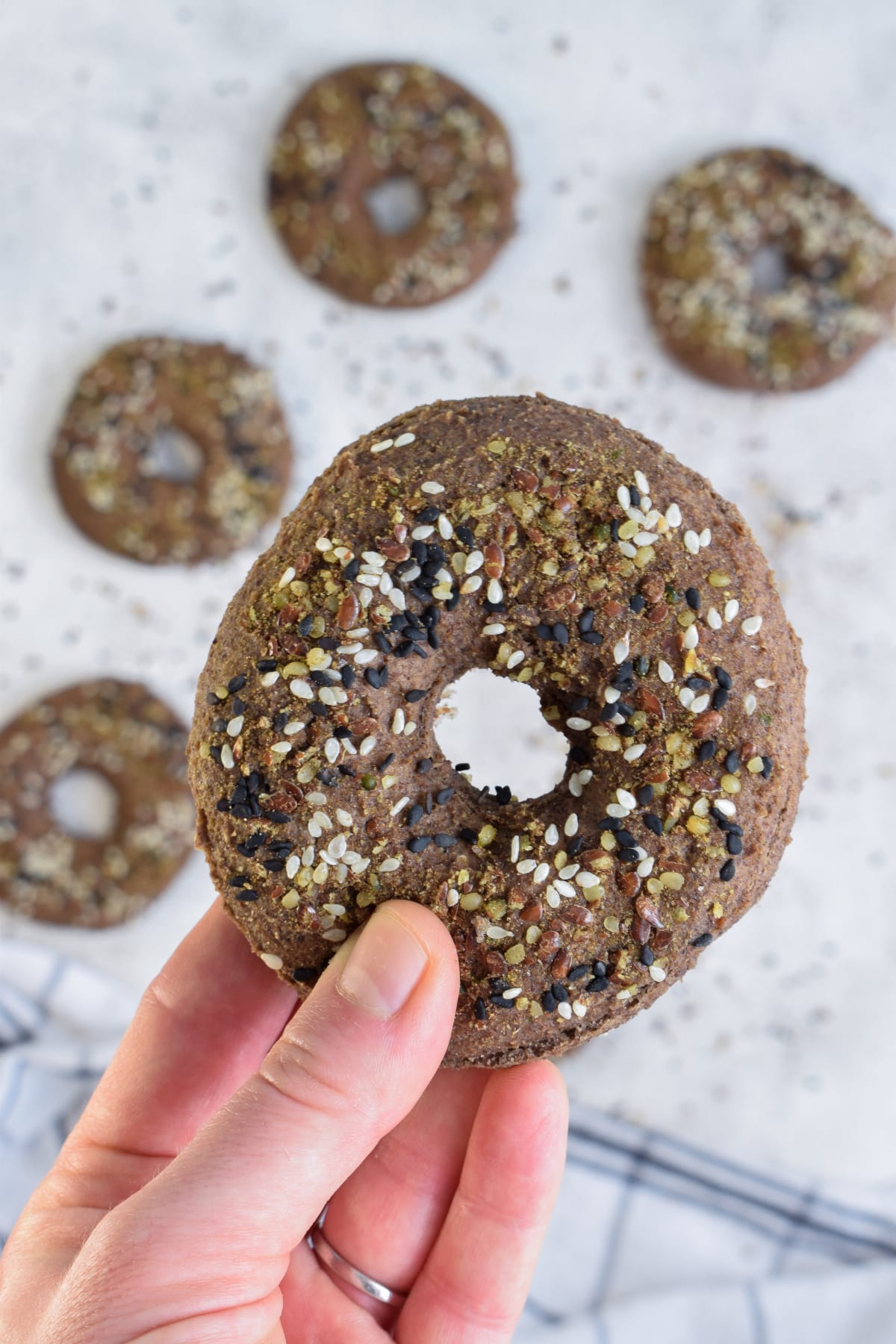 Hello friends! Bagels are those little breads that are sprinkled with "everything but the bagel seasoning" and we see them in almost every American rom-com movie/series. How can you not want to try it? The first part of the recipe include the full instructions how to make with these low carb bagels. Second part - how to make avocado toast with the already prepared low carb bagels. I recommend you try them as they are crispy on the outside and soft on the inside. I was very impressed from the sunflower seed flour taste. It is super yummy.
1 cup sunflower flour

1 cup flaxseed flour

1 cup water

2 eggs

1 tsp salt

1 tsp baking powder

1 tbsp olive oil

Seasoning: sesame seeds, flaxseeds, hemp seeds, chia seeds

For the avocado toast:

1 avocado

3 eggs

3 cherry tomatoes

1 cucumber

a handful of spinach

salt to taste

pepper to tast
1
All the ingredients for the dough are mixed in a bowl to obtain a homogeneous texture.
2
Make the bagels in a donut shape.
3
Sprinkle with the seeds mix.
4
Bake in a preheated oven at 160 C (320 F) degrees for about 25 minutes.
5
For the second part of the recipe - make scrambled eggs. Season with salt and pepper. Divide them into 3 parts.
6
Assemble the avocado toasts - slices of cucumber, scrambled eggs, a few spinach leaves, pieces of avocado and slices of cherry tomatoes. Season the vegetables with salt and pepper according to your taste.