Low Carb Keto Flat Bread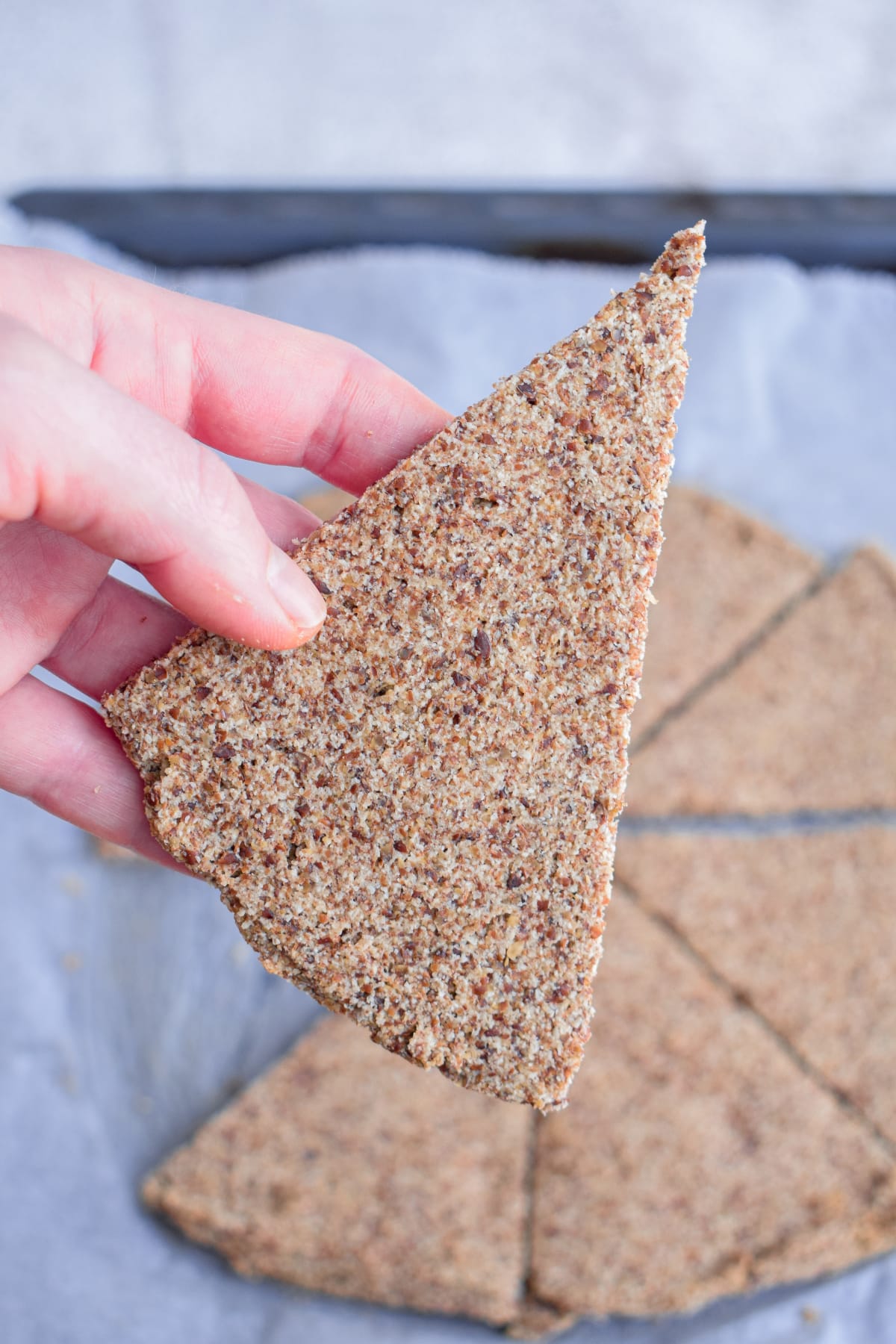 Hello friends, today I recommend you to try this recipe for a quick and very easy gluten-free low carb keto flat bread. I have tested it many times and it always works for me. The first three ingredients are mandatory, but even if you don't have the last three, they are recommended, even without them it still turns out very tasty. - If you are vegan, just omit the eggs. Let the mixture sit for 5-10 min before spreading it in the tray. - If desired, you can add sesame seeds, I personally like the taste very much. - If you can't find flaxseed flour, I buy larger packets of whole flaxseeds and grind them at home using a food processor. - Accordingly, I also make flour from desiccated coconut flakes. I buy them again in larger packet. The price per quantity is less expensive than the ready-made coconut flour that is sold in stores.
1 cup flaxseed flour

1 cup coconut flour

1 cup water (not cold)

1 tbsp olive oil

1 large egg

1 tsp baking powder

1 tsp salt
1
Mix all ingredients in a bowl to obtain a homogeneous mixture.
2
Spread the dough in a wide tray lined with baking paper.
3
Bake it in a preheated oven at 160 C (320 F) degrees with a fan for about 20 minutes.
4
Slice the bread while it is still warm.
Note:
Health benefits: Flaxseed is rich in fiber, omega-3, protein and more. Coconut flour is high in fiber and aids in digestion Whose seeds are a superfood rich in antioxidants, omega-3, calcium, magnesium, phosphorus, manganese and more.