Low Carb Keto Veggie Omelette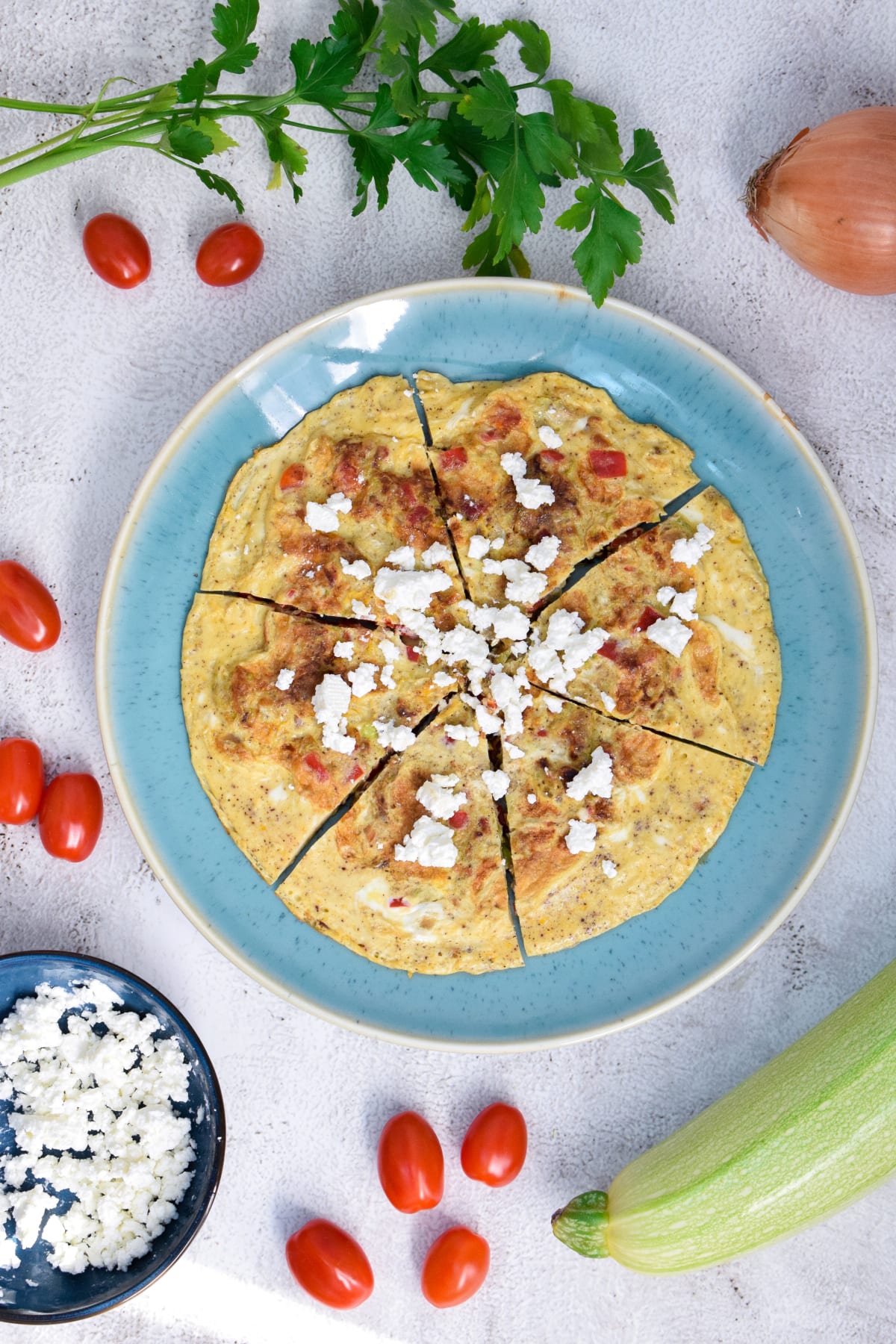 Hello friends, I would eat this omelet every day. The combination of fried zucchini, onion and red bell pepper is wonderful. It goes even better with feta cheese or cream cheese. Don't underestimate the simple ingredients. It is important how they combine in a dish and how the taste is balanced. You must try! I strongly recommend!
1 zucchini

1 onion, finely chopped

1 red bell pepper, finely chopped

2 tbsp olive oil

3 eggs

1 tsp salt

1 tsp black pepper
1
Wash the zucchini and remove the stalks. Peel the skin if you prefer. Grate the zucchini using a grater.
2
Put the grated zucchini in a cheese cloth or towel and squeeze the excess water. You need about 1 cup of zucchini.
3
Heat the olive oil in a pan on the stove. Add onion and red bell pepper, finely chopped. Fry for 3-4 minutes.
4
Add the grated zucchini, salt and pepper to taste.
5
In a bowl, whisk briefly the eggs with a pinch of salt and pepper.
6
When the vegetables are golden brown, add the eggs. Reduce the heat. The stove should not be too high. Cover with a lid.
7
Flip the omelette and cook the other side for a 2-3 min.