Low Carb Keto Zucchini Omelette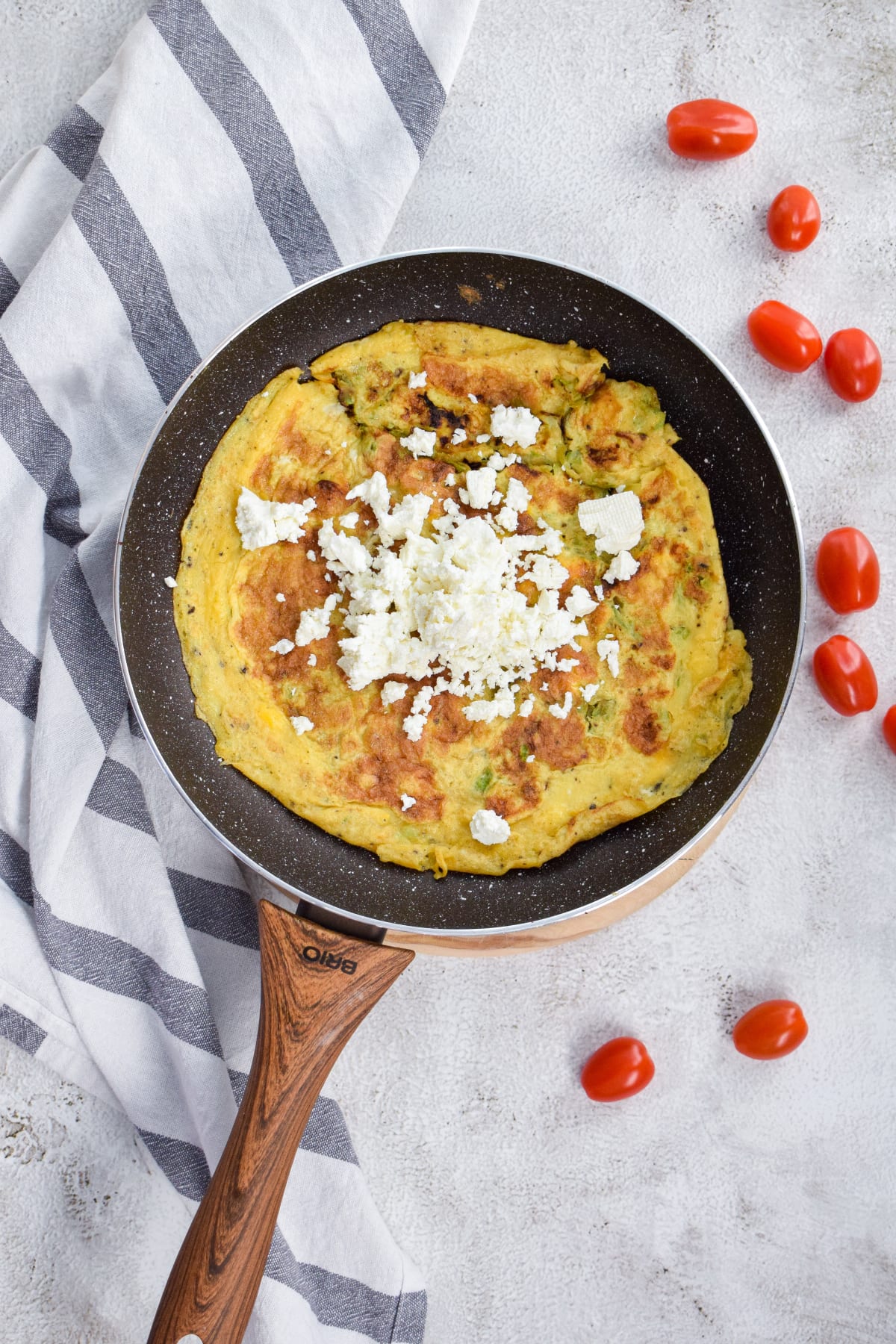 Hello friends, today's recipe is very quick and easy to prepare, with 2 main ingredients + olive oil, salt and pepper. Gluten free and dairy free. It's perfect for preparing during your lunch break, if you, like me, are temporarily home office. Basically, my lunch break is 1 hour and I have enough time to prepare and eat this KETO ZUCCHINI OMELET. This is also one of the reasons why you will see easier and faster recipes on my food blog. At some point, each of us may need to cook something quick, easy and delicious. I'm not a big fan of take-away food and whenever I can I cook lunch and dinner for myself. I don't rely on someone else to cook for me and bring it to my home. This recipe is suitable for vegetarians, people following a KETO or low-carb diet, as well as those who exercise and those who eat a balanced and healthy diet.
1 medium zucchini (or courgette)

2 tbsp. olive oil

3 eggs

1 tsp salt

1 tsp black pepper
1
Wash the zucchini and remove the stalks. Peel the skin if you prefer.
2
Grate the zucchini using a grater.
3
Put the grated zucchini in a cheese cloth or towel and squeeze the excess water. You need about 1 cup of zucchini.
4
In a bowl whisk briefly eggs, salt and pepper.
5
Heat olive oil in a pan and spread the grated zucchini all over the bottom.
6
Fry it on high heat until golden brown.
7
Reduce the flame. Add the eggs and shape it into an omelette. Cook it on medium heat.
8
After about 5 minutes, flip the omelette.
Note:
Health benefits: Zucchini - rich in potassium, which helps lower blood pressure; the water content is 92%, which makes them a natural diuretic; help with hydration; they contain very few calories and are suitable for any diet. Eggs are rich in protein and contain all the essential amino acids.