Masala Chai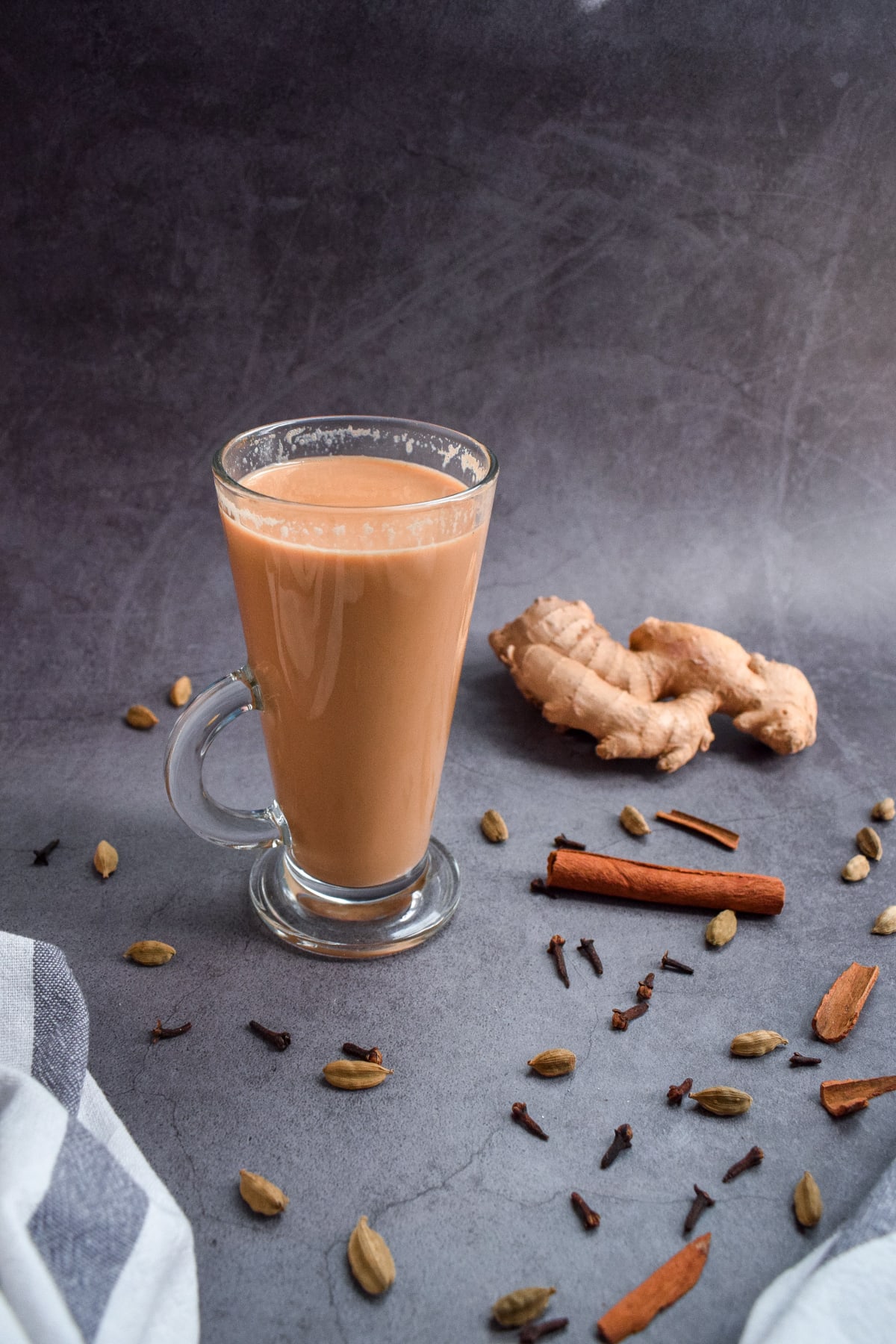 Today I have prepared for you a warming recipe inspired by Indian culture. When you hear the word Masala you must be imagining a curry dish. Masala in India is called all dry mixtures of spices. Namely, today I will show you how to make your own Masala mixture for a cup of tea.
1 cup milk (of your choice)

1 cup water

2 tbsp ginger, grated or crushed

3 cardamom pods

5 cloves

1/3 cinnamon stick

2 tbsp sweetener (bio Erythritol or sugar substitute)

2 tbsp black tea leaves (or 2-3 tea bags)
1
Place the cloves, cinnamon and cardamom pods in a grinder. Grind them finely.
2
Pour the milk into a saucepan. Add ginger, cardamom pods, sweetener, water and black tea leaves.
4
Let it simmer for 5 minutes on medium to low heat.
5
Filter the tea using a strainer or filter bag.