Mediterranean Buddha Bowl with Couscous Salad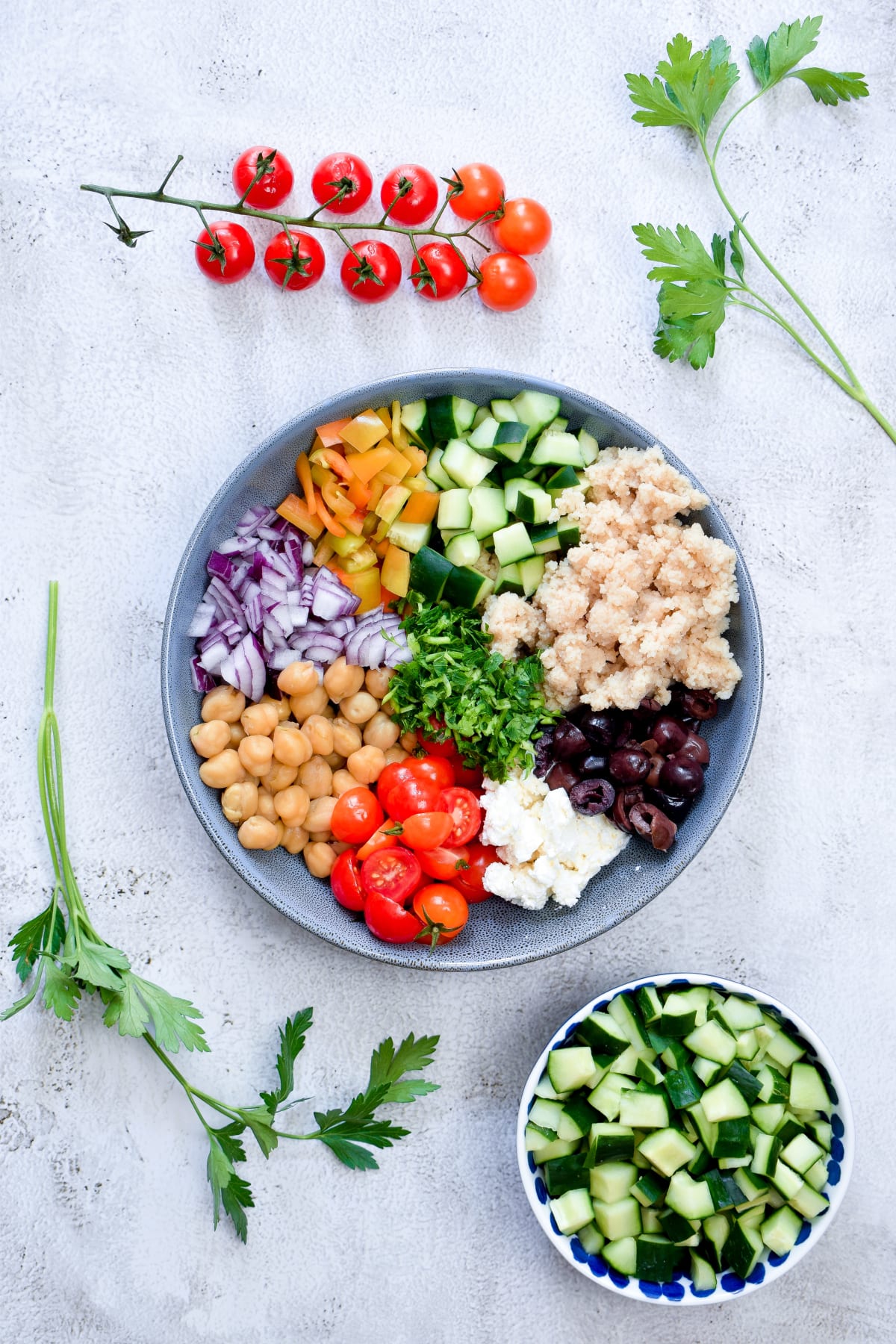 This salad is inspired by Mediterranean salad with hummus but instead of hummus I use chickpea from a can. And added few ingredients typical for Mediterranean countries like: olives, couscous and feta cheese.
1 cup whole grain couscous

1 cucumber

125g cherry tomatoes

1 tbsp parsley, finely chopped

1/4 olives Kalamata

1/2 can of chickpea

1 red onion

1 bell pepper

150g feta cheese

salt to taste

1 tbsp olive oil
1
Boil the whole grain couscous according to the package instructions.
2
Peel the cucumber. Dice it. Cut the cherry tomatoes into halves. Chop the bell peppers. Chop the red onion.
3
Assemble the salad like a buddha bowl. Add couscous at the bottom of the plate. Then add the veggies.
4
Arrange the vegetables - cucumbers, cherry tomatoes, parsley, olives, red onion, feta cheese and chickpea.
5
Sprinkle with salt according to your taste and drizzle with olive oil.