Mediterranean Salad with Hummus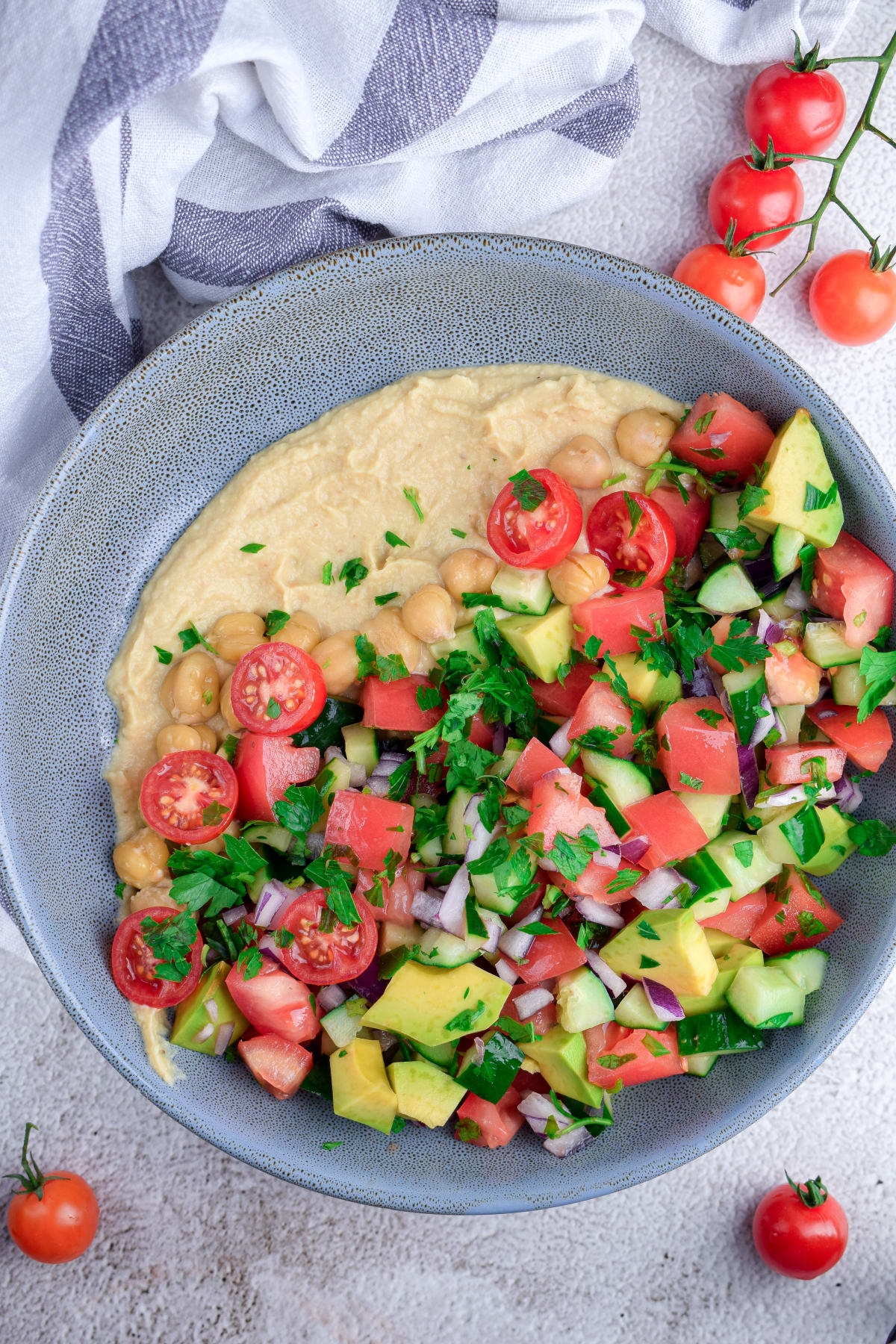 This is very easy and quick salad. It's vegan and super delicious. Full with protein, healthy fats and minerals. Definitely it's a must try!
2 avocados

1 red onion

1 tomato

1 cucumber

1/4 can of chickpeas

250g hummus

1 tbsp parsley, finely chopped

150g cherry tomatoes

6 olives

salt to taste

1 tbsp olive oil
1
Peal the avocado skin, remove the pit and dice it.
2
Chop the red onions, cumbers and tomatoes.
3
Cut the cherry tomatoes in half.
4
Wash the canned chickpea and drain the excess water.
5
Assemble the salad with hummus, avocados, tomatoes, cucumbers and chickpeas.
6
Add cherry tomatoes, olives and sprinkle with parsley. Drizzle with olive oil and salt according to your taste.