Mini Banana Pancakes Cereal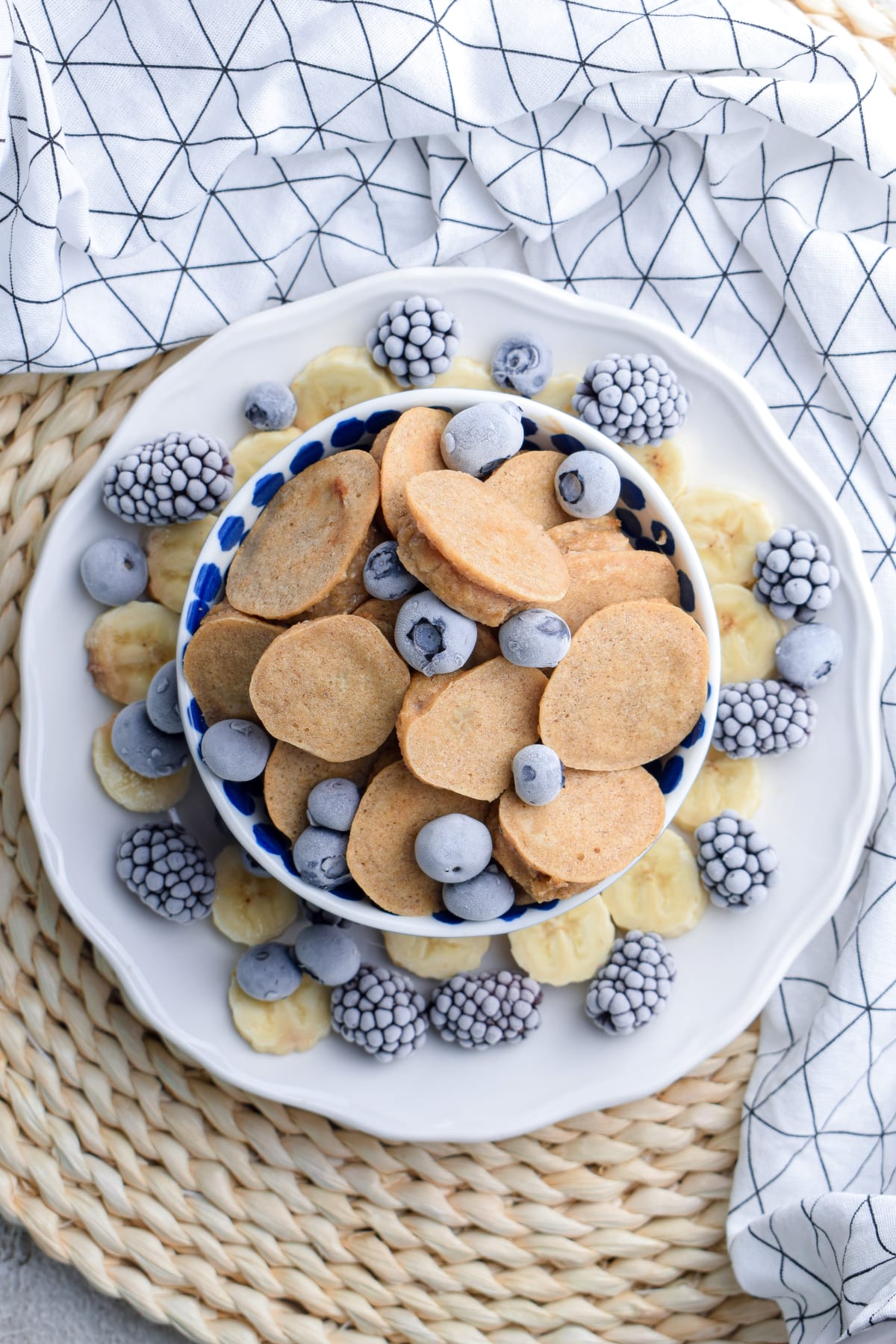 Every bite has a surprise. Banana is hidden inside the pancakes. It's ingenious, isn't it?
2 cups oat flour

1 tsp baking powder

1 cup almond milk

2 eggs

1 tsp vanilla

1 tsp cinnamon

1/2 tbsp coconut oil + greasing

4 bananas, cut into slices
1
For the pancake batter, mix all the ingredients (without the bananas) in a bowl. Stir.
2
Heat a nonstick greased skillet on the stove on low to medium heat.
3
Dip the banana slices into the pancake batter.
4
Cook the mini pancakes until both sides have turned golden brown.