Mini Heart Shaped Pancakes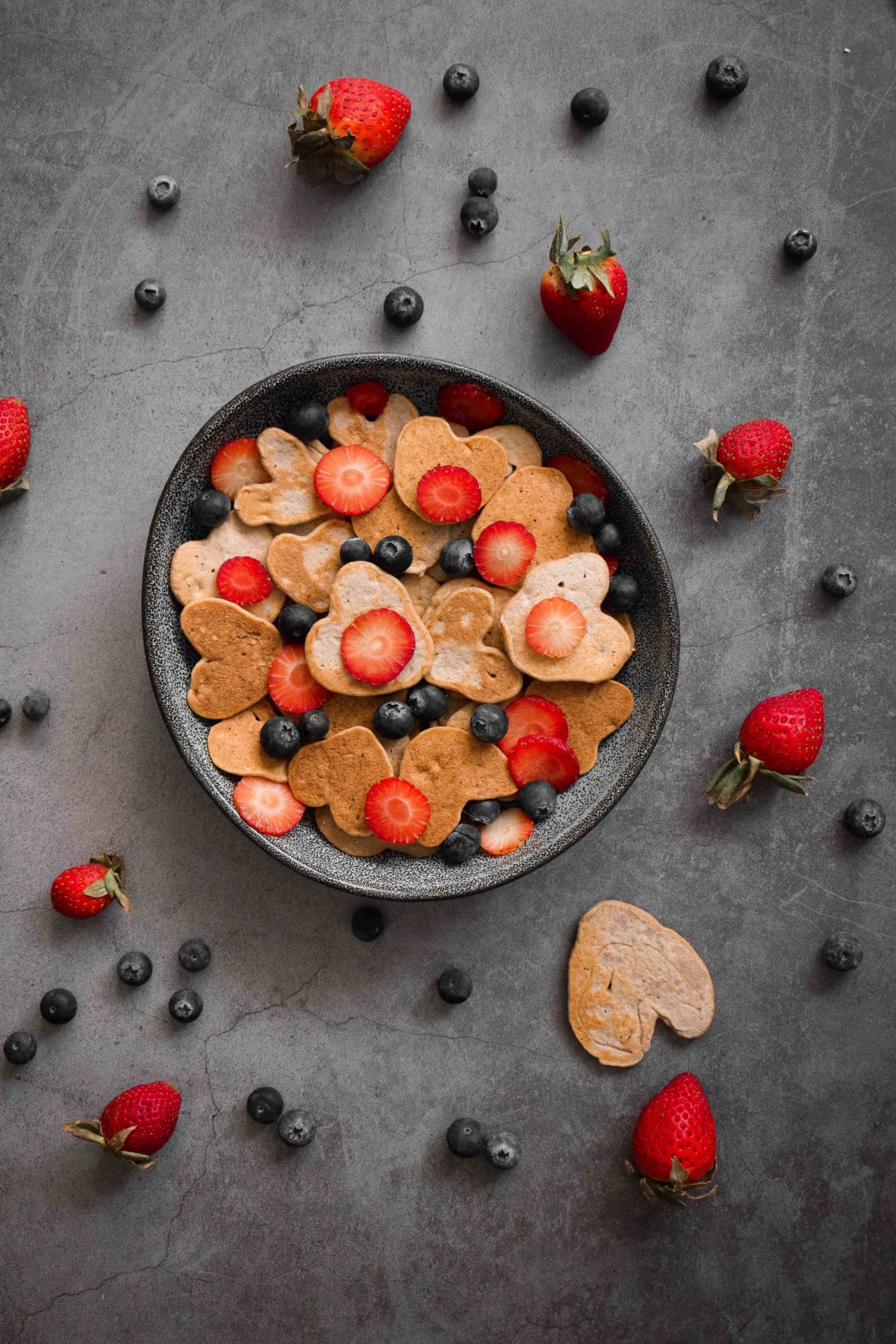 Surprise your loved ones with Valentine's Day breakfast in bed. Let's bake these very special and healthy Mini Heart Shaped Pancakes. I'm sure, she/he would love it! Recipe is below. Enjoy!
1
In a large mixing bowl, whisk together the flour, baking powder, milk and the eggs.
2
Heat a non-stick pan over medium high heat. Use oil or cooking spray for greasing (lightly) the pan.
3
Pour the batter into a plastic bag and cut one of the edges.
4
Squeeze small portions of the batter onto the pan. Make mini heart shapes.
5
Flip the pancakes with a spatula (or 2 spoons) one by one.